Table of contents
Famous for being a very stable and strong industry, beauty salons were hit hard in 2020 due to the COVID-19 crisis.
But this industry proved its usual resilience and the total 2020 revenue of the cosmetic and beauty industry in the U.S. is only slightly less than in 2019.
"I am ready to save on many things in life, but not my health and beauty treatment!" — heard many beauty salon managers from loyal customers during the economic crisis, caused by the pandemic.
And loyalty is the keyword here. The clientele is often very picky in this industry, so being a successful beauty professional and managing a beauty salon means serving experience and building relationships with customers, not just providing a standard beauty treatment service.
Beauty and hair salon visitors are not only looking to get their hair cut, lashes extended or nails done. They come because they want to look special and, more importantly, FEEL SPECIAL.
Just like most service businesses, you'll constantly deal with client questions and complaints, while also establishing yourself as a top-notch beauty expert, managing daily operations, and supervising staff. Therefore, being a successful beauty salon manager is a fun, fast-paced, and demanding role.
We gathered experience from beauty professionals, hair and nail salon managers in different countries, and combined these experiences into the top 8 tips for running a successful beauty salon in 2023.
Looking for Ways to Better Run Your Beauty Salon?
Beauty Salon Management Starts With A Clear System
Many beauty salon employees are creative, freedom-loving, bright people. Like many other creative and artistic people, they may sometimes be competitive, opinionated, independent, self-sufficient individuals.
This is why managing a reliable daily operation, and building healthy team culture in a beauty salon is not easy, meaning managers must be very clear and specific about the goals and expectations. The easiest way beauty salon managers can avoid most mistakes and misunderstandings between team members is to leave as little space for unclarity as possible.
Be as specific and detailed about your vision and expectations as possible:
One of the more challenging goals for many beauty and hair salon managers is to create a flexible, but reliable, and transparent schedule that fits your team and your customers. Get more tips and how-to guides on scheduling in our dedicated blogs on flexible work schedules and how to create a perfect work schedule to get you started.
Recruiting is Key, Training is Everything
As we already learned in the previous section, the beauty industry is all about loyalty and relationships with customers, so hiring and maintaining the best employees is crucial for successful salon management.
No successful business can thrive without a great team around, but the beauty industry is ALL about hiring the right people.
Successful salon management starts with being picky and hiring the right people in the first place. If you pay enough attention to onboarding and retaining your best employees — you will never have to worry about finding new ones.
Finally, make sure these key employees are loyal, engaged, and well trained because the whole business will depend on their productivity.
Training your employees to sell more and serve better can improve your bottom line and build a loyal community around your brand. So by reinvesting some money into employee training — you are actually growing and developing your business.
You can also use an employee app to create media-rich training materials, including links, PDFs, videos, images to use for digital employee training courses and new hire onboarding checklists.
Mix Formal & Fun Communication To Make It Effective
Most mistakes and confusion happen because of a lack of communication. Keep your team posted with all updates you have to make and ask for feedback in return. Mix important formal updates with fun discussions or brainstorms.
Transparency and a friendly vibe with employees build trust and help boost employee engagement.
Instant daily communication while at work is critical too. Is there a sudden change in plans? New requests from a customer? An address change? You and your team should have a dedicated work communication channel for all these real-time updates.
Effective communication leads to less confusion and misunderstandings, provides great team energy, builds a positive workplace culture, and creates accountability. So creating and promoting a live communication stream is very important. And the only way to achieve it is by making the communication fun and engaging.
Motivated & Engaged Employees Make Happy Clients
Managing and motivating staff is another essential aspect of running a successful beauty salon.
Happy employees are one of the best ways to increase work productivity and create satisfied customers. In other words: yes, happy workers are productive workers. As simple as that.
Your goal as a beauty salon manager is to create a positive and productive company culture. Employees appreciate genuine, sincere, specific recognition from salon managers and colleagues. This recognition makes employees feel valued and leads to better results.
Acknowledge team-members achievements and celebrate together:
Who was the favorite beautician of the month according to the customers' rating?
Who had the biggest amount of bookings?
Who manages to finish the same treatment procedure faster than everyone else?
Who mastered a new skill or technique?
The same goes for non-work-related matters, such as birthdays, family anniversaries, personal development achievements, and so on.
Make sure your employees are motivated, engaged, and sold on your product or service — and they will work better than any marketing tactics in selling it to your customers. Treat your employees the way you want them to treat customers, or even better!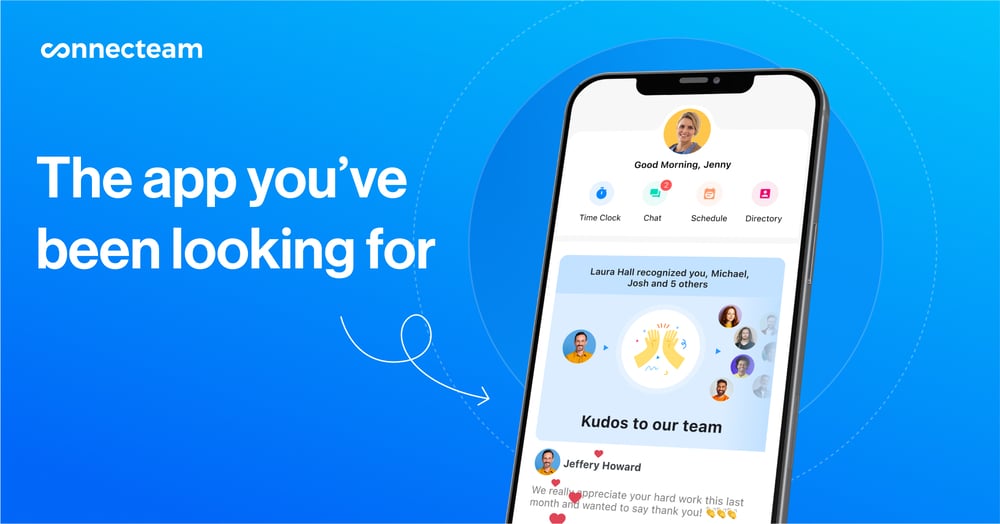 Simplify The Daily Hustle With A Nimble Salon Management Software
Running a successful beauty salon is not precisely the most straightforward task: there are just not enough hours in a day to pay attention to everything. Shopping for materials and tools, managing your employees, fulfilling orders for suppliers, equipment checks, permits renewals… And obviously, you still need to communicate with customers and the team to stay on top of the daily flow. It's hard to keep up with everything without efficient salon management software or a system.
Connecteam is a great example of a small business management app that helps hundreds of small business owners save time and money on daily operations, streamline communication with teammates, suppliers, and partners, all while keeping their hand on the business pulse, and overseeing the whole business performance, from an all-in-one business-management app.
Digital checklists and forms reduce friction from the daily routine, make recurring procedures like opening a shift or closing the salon at the end of the day — quick and seamless. It also builds a better oversight for you as a salon manager/ owner to stay on top of things. You can create daily cleaning checklists, equipment inspection reports, materials and consumables orders, customers' special requests, including images, descriptions, yes and no questions, attachments, and more.
Real-time push notifications and updates for both formal and informal announcements, and work team chats, both group and individual will let you streamline your team communication and make sure everyone gets the latest updates in time. Important announcements, top employee recognition, equipment updates, or any other important messages will not be missed.
Salon employee timesheets can be collected and exported for payroll in a click using Connecteam's integration with QuickBooks Online or Gusto for 100% accurate payroll.
You can save time by easily scheduling on-site or home treatments, assigning specific beauticians to them, adding shift notes, pictures, customer requests, and contact details, and get notified when team members acknowledge or reject a shift, check-in late, or when they complete their tasks.
Beauty salon employees and managers have a direct and real-time record of
and the number of hours worked. Now, this allows your team to be more responsible and stay on top of punctuality and absenteeism before it turns into an issue.
As a beauty salon manager and business owner, you can choose one product for each challenge that you face. Or, instead, you can choose an all-in-one salon management software that has all the features you really need, in a neat mobile app.
Best App For Running A Beauty Salon
A complete toolkit for you to save time & money on daily routine management, improve transparency & accountability in your team, & boost your employee engagement!
Just try, it's free
Hear Your Employees Out
Collect feedback from employees to see if any initiatives you might have implemented are working. You can use surveys to see if they notice any improvements since any changes were implemented. Listening provides a space in which both people feel respected. Ideally, a feedback conversation is meant to spark learning on both sides — you must understand the situation together to make positive change.
Employees who rate their managers as highly effective at listening usually feel better about the manager's ability to provide feedback, and be helpful overall. The respondents who strongly disagreed with this statement rated their manager significantly lower on providing honest and straightforward feedback regularly.
Employee Recognition Does Magic
Tired of constantly hiring and training new employees, because your employees keep leaving to work solo or in other beauty salons? The best way to lower turnover and increase retention is to focus on employee recognition.
A study found that companies that invested in employee support and satisfaction had happier employees. So when Google implemented that employee incentive, they saw employee satisfaction rise 37% because financial rewards just aren't enough to make employees productive.
Employee morale and productivity can take a hit whenever someone leaves the company. By offering employee recognition regularly, you are increasing the likelihood that your employees will want to stay at your company.
How Full Is Your Bucket books shows that employees who receive regular recognition experience, demonstrate:
Better productivity levels
More engagement
More loyalty to the company
Better customer satisfaction.
Employee recognition is not all rewards — you don't have to spend money to recognize employees. The really important element is the acknowledgment of a job well done and paying attention to the people's efforts, to increase employee satisfaction and motivation.
You can read more about employee recognition in a small business in our dedicated article.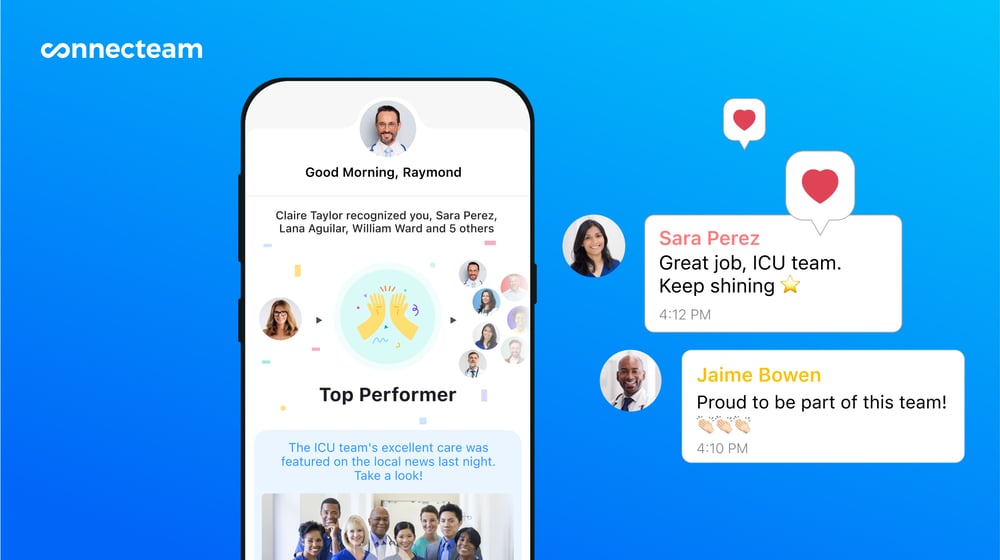 Study The Figures
Sure, running a beauty salon is very different from your average field service business management, where productivity and countable results are the main metrics. Running a beauty salon and working back to back with beauticians is all about the artistic approach, visual perfection, and customer satisfaction. However, unless beauty salon management is your hobby, and you do it for pure pleasure, it's important to remember that any business should make sense of the numbers in order for it to live and blossom.
For example, one of the most common mistakes that cost business owners a lot of money is payroll errors. That's why it's really important to have robust tools to track employee work hours, consider breaks and sick leave, and avoid unnecessary overtime.
Study the figures, create your understanding of the budget and look at forecasting for the forthcoming months. Every decision you make should be based on financial data, so accurate budgeting is the key to your success, even in the beauty industry.
The Bottom Line On Salon Management
Running a successful beauty salon is definitely a challenging role: you should combine artistic vision, extraordinary communication skills, and empathy, with a sharp business oversight and leadership abilities, juggling between strategic big goals, and routine operational management.
It may seem like too much to handle for a small business manager, but thankfully, you are not alone. Modern times provide us with a range of simple, powerful, and very affordable salon management software solutions that can make work much easier and solve a lot of those issues, leaving you with more time to tackle the creative part of your business. Thousands of small business owners around the world choose Connecteam as their daily management software and say it is the best decision they've ever made. So maybe you should try it too?
A Beautiful Addition To Your Beauty Salon Management
Simplify your daily hustle with employee management, and free time and money for other important staff.
Get started for FREE
Want more great articles straight to your inbox? Subscribe Here ⤵