The most capable employee time clock app.
Track frontline employee work hours with live GPS and automate timesheets to payroll.
Trusted by Over 36,000 Companies Worldwide
Customize Time Clock to suit your exact business needs
Smarten Up Time Tracking for Frontline Teams
Allow employees to quickly clock in/out from their smartphone
Monitor who clocked in/out in real-time from anywhere
Manage absences and PTO requests in seconds
Sync with our job scheduler to maximize accuracy
Start For Free
Ensure Employees are Exactly Where They Need to Be
Get notifications when employees clock in late, or not at all
Set up a digital geofence to ensure employees clock in/out on-site
Get full visibility of your employees on the go
Eliminate time theft and buddy punching for good
Start For Free
Easily Track & Manage Employee Hours
Always know exactly who's on time, late, and absent
Reduce Payroll Pains with Automation
Set reminders for employees to review & submit timesheets
Calculate overtime, breaks, and time off instantly
Get notified of irregularities to avoid costly errors
Easily import time sheets into QuickBooks or Gusto or export for your payroll needs
Start For Free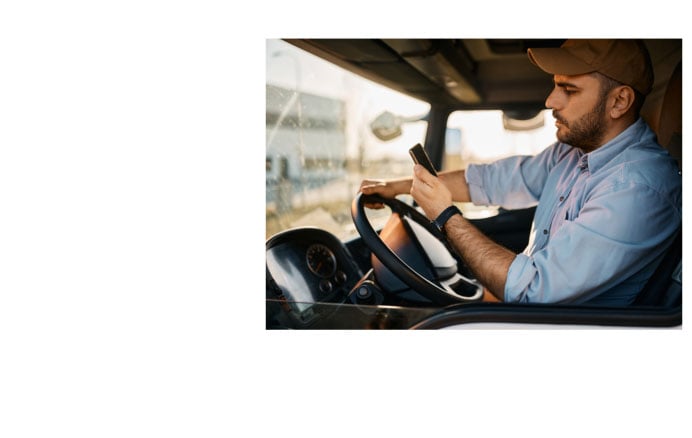 Increase Efficiency with a Robust Set of Features
Improve overview by tracking specific jobs and locations
Access smart reports & insights to control labor costs
Define rules & limitations to stay compliant with labor laws & regulations
Communicate on shift-related issues with the in-app chat
Start For Free
Get Connecteam 100% Free for Up to 10 Users!
Small Businesses Think BIG
Frequently Asked Questions
What is an employee Time Clock app?
A time clock app, also known as a time tracker, is a digital solution for employees to clock in and out of their shifts.
Time clock software also allows admins to manage schedules and edit and export timesheets, making payroll a breeze.
An effective time clock app notifies managers when employees are late to shifts, can track where and when an employee clocks in, and enables communication by including notes and tasks related to the shift itself.
Is Connecteam's Time Clock app free?
What are the benefits of using Connecteam's Time Clock app?
Can employees and managers view and approve timesheets through the app?
Does Connecteam also produce a report of hours worked for each client/site/project?
Can I be alerted when someone is late for work?
Which types of work hours can I track?
Can I choose what to track time for? For instance, is it possible to track time for different projects, sites or clients?
On what devices can I use Connecteam's Time Clock?
How can I track and manage employee time off?
Connecteam's employee time clock app offers a GPS time clock that can be accessed from any mobile device. Our employee time clock app can be used to track time spent on work hours, jobs, or projects. Designed especially for non-desk employees, our employee time clock app is easy to use and requires no training, so you can start using your very own employee time clock app for multiple employees within minutes. Connecteam's employee time clock in app helps with monitoring regular hours, double hours and overtime, which all can be highly customized to fit your business' needs. Connecteam's employee time clock app can also help with mileage read, equipment usage, or any other information necessary to issue with payrolls. It also has an integrated in-app chat and easy-to-use timesheets, which makes the payroll process faster than ever before. If you're looking for a clock in clock out for multiple employees that are usually on the go with no access to a computer, Connecteam's employee time clock app is the most powerful and affordable solution for you non-desk employees.