Manage Your Hotel Staff Better with Connecteam
Connecteam's hotel app is the perfect solution to manage your hospitality business
Time clock with geofencing
Easy staff scheduling
Multiple communication tools
Online mobile-first checklists & forms
Streamline your daily business operations with Connecteam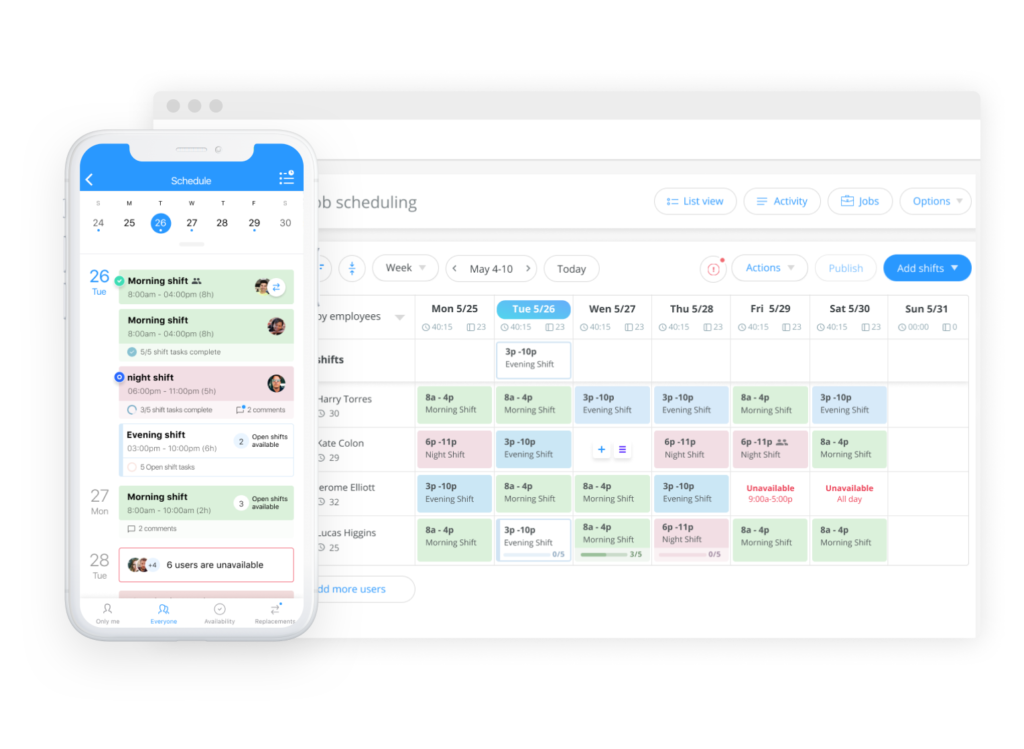 Easy, Yet Powerful Shift Scheduling
Save more time than you can imagine by simplifying your scheduling
Easily assign employees to shifts based on their role, skills, and availability. Schedule your front desk, housekeeping, kitchen staff, bartenders, and more, with an intuitive, color-coded schedule, and save time with multiple notifications, automation, shift tasks, and much more!
Start your free trial
Online Checklists, Forms & Reports
Automate daily processes and operational procedures
Room inspection checklist
Daily morning checklist
Customer complaints report
Maintenance tickets report
Uniform order form
Read & Sign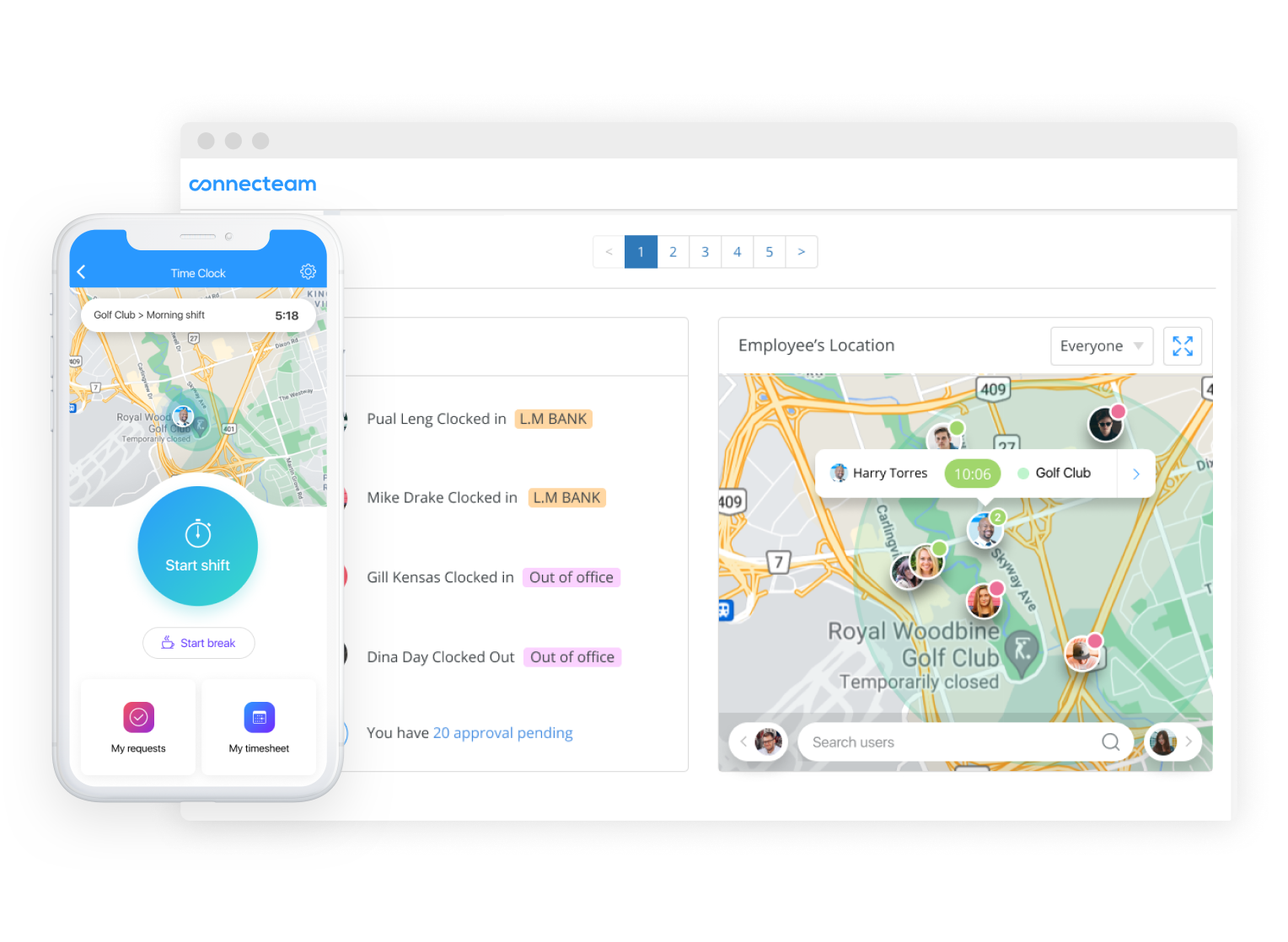 GPS Time Clock with Geofence
Leave the worries aside, by ensuring employees track time from the worksite
Track your staff work hours in a simple way, manage PTO requests, save time on your payroll process, and avoid buddy punching and time theft by setting up geographical fences around your locations, so employees can only clock in and out when are physically at the worksite.
Learn more about geofencing time tracking
Employee Communication, Training and On-Boarding
Enhance professional skills and day-to-day communication
Reach every single employee with our dedicated chat, or communicate through measurable group updates. Keep new employees on the same page, easily share valuable information, create training courses, and much more.
Start your free trial
Trusted by Over 36,000 Companies Worldwide
We Support Small Businesses - Get Connecteam 100% Free for Up to 10 Users!
You Won't Find a Better Free Plan Anywhere...
What Our Customers Say
Easy to setup and customize. Very intuitive, great for Mobile Teams!
Very easy to use, very user-friendly. Scheduling is great as you can set up to 12 months ahead with each job! Cost is great for the options you get.
Connecteam has helped our business out tremendously. Everything at our fingertips. All my staff can access the info anywhere and they can connect with each other at any time.
It's easy and free to get started with Connecteam!
Sign up for a free trial

Set up your company account in just a few minutes

Invite your employees to download the app

That's it - time to relax
It takes only 5 minutes to set up
Over 92% adoption rate among employees!
Available in 11 different languages
Everything your hotel staff needs in one place. Scale your hospitality business
START FOR FREE
Connecteam's hospitality app is the perfect tool to manage your hotel staff. With Connecteam, you can communicate with all employees, save time on employee training, reduce costs for daily operational procedures, and take your guest experience to the next level. With easy-to-use hotel concierge software, hotel staff can have everything needed to provide valuable information to any guest while being able to report and communicate back to hotel management immediately and on any matter. With Connecteam's hospitality app, your employees will be able to fill daily checklists, open maintenance tickets from anywhere, report live on any guest request, view hotel activities and agenda, and so much more. But that's not all, as a world-leading employee app, with Connecteam you can do much more, like employee scheduling, time tracking, employee engagement and many more great features that will make your hospitality app feel like home. Connecteam's hotel concierge software starts at just $39/month for up to 30 users! Start with the free plan today to discover everything the Connecteam's hospitality app has to offer.