15 Simple Yet Effective Ways to Reduce Business Costs in 2020
Business owners are in the habit of making money. True or false? True, of course! But, here's the catch, far too many business owners are wasting money unnecessarily. In fact,  82% of all business fail because of cash flow problems, reports Business Insider.
The easiest way to reduce business costs is to recognize the necessary from the unnecessary. If you pay a lot to a social media expert but have the highest, most positive social media presence then that's a market differentiator. If you're paying a lot to an automated service line then that's a clear starting point of cutting costs.
Reducing costs and creating healthy processes that will only cost you less money over time doesn't have to be time consuming or take too much thought. It's just about making smart choices when reducing business costs. 
15 Simple Ways to Reduce Business Expenses: 
Use technology. 
Using technology whenever possible can help you save money and take your business forward. Hold meetings virtually so you can save on petrol/gas money. Use online payment services, like PayPal or Venmo. Google Docs, Basecamp, or Trello are free tools that can help organize and centralize your company documents and offer collaboration tools so you don't need a million paper documents and countless physical meetings. 
Technology also helps your employees to focus on the most important things. Eliminate all the logistic work and make sure that 80% of the time, your employees are doing what they need to and aren't just focused on the logistics. 
Streamline communication.

Minimize face-to-face meetings and

unnecessary phone calls

with

a chat app, like Connecteam

. Start private or group chats that can be filtered by location, title, department, etc. Send updates and offer social functions such as likes and comments to boost engagement.

Track who read your messages and for those who didn't, send a push notification so you can be sure that everyone is on the same page.
Streamline operations.

Move from pen and paper to a digital time clock, job scheduling and digital forms and checklists – this is a total game changer for your business.

Streamline training.

Your employees need to be pros as quickly as possible and you definitely don't want to lose hours on training, you want your new hires to hit the ground running. With

training material available on their mobile phone

, employees can learn at their own pace and always have access to courses to build their professional skills. Create quizzes to ensure your employees understand the content covered. 
Don't use a landline. 
The time of the landline is over. Long over. If you're still using one, you're bleeding money as it is an unnecessary business cost. Instead, you should use your cell phone, VoIP, or even virtual phone lines to save money. 
Go paperless.
Sure, the price of paper, ink, mailing supplies and postage is minimal but it can add up to extraordinary amounts if you're not careful. By going paperless (unless printing is absolutely necessary), you can reduce on these recurring business costs. Switch to a digital invoice and bill payment system and you can file all paperwork on your computer because once you print everything, you have to deal with piles of paperwork that will only clutter up the office space! And that's not eco friendly nor is it good for business costs.
Choose Connecteam's employee app to switch all checklists, forms and reports to digital. In just a tap, you and your employees have access to all the paper forms needed so you don't waste time printing thousands of docs and no one has to lug around heavy binders. On-boarding forms, expense reimbursement forms, vacation requests, sick leave forms, safety reports, invoices, equipment checkout and so much more can be filled from anywhere and will automatically land at your desk. Everything you and your employees need is available at your fingertips. 
Use modern marketing strategies.
Eliminating paid advertising isn't advised but there are some cheaper alternatives that you should explore: 
Network! Customers are more likely to work with you because they recognize you so take on all the networking opportunities.

Do more marketing work in-house instead of paying someone else.

Boost your social media presence but choose the right platform for you such as

Facebook

,

Snapchat

,

LinkedIn

,

Instagram

,

Twitter

,

Pinterest

, etc. Be sure to set a goal and create a strategy, posting randomly will get you nowhere.

Offer a referral program while building your customer email list. Recommendations from current customers can lead to sales more quickly.
Create a budget.
Budgeting is kind of a no-brainer when it comes to reducing business costs. You just can't make smart financial decisions if you don't actually have a clear idea of how much money is coming in and out each month. A budget allows you to have a daily view on how you can reduce business expenses right then and there. 
Use time wisely.
Time is money – isn't that how the saying goes? So be sure to work productively without wasting time otherwise you're just wasting money.
Minimize distractions. Apps like

Focus Booster

,

Todoist

or

Rescue Time

can help you to focus and to stay on point so important tasks get done first.

Connecteam

  and

Toggl

are apps that can track employee working hours, the time spent on work activities/projects and shows billable hours.
Set expectations for how long an activity or task should take and

offer an incentive

if the expectation is met or takes even less time.

Meetings should run on a predetermined block of time so everyone has to show up on time, should stick to the agenda and needs to wrap up in the appointed time.

Avoid unnecessary meetings by having everyone send a meeting agenda so they can highlight what needs to be discussed. If you can answer most of their points in an email, then there is no need for a meeting. Plus, this allows you to show to the meeting with answers to what was raised instead of having to schedule a follow-up meeting. 
It's all about location. 
If you don't require a physical location for your business then don't buy or rent one. Look into working from home, shared workplaces, or each week or month, you can switch out which home you and your employees work out of. 
However, if a physical location is what you require then make the most of it. Analyze how much physical space you have because chances are you don't need that much storage space. Consolidate different functions of your business, like having a space that is good for dual purposes. A meeting room could be a break room, for example. 
Buy refurbished equipment.
Brand new, retail-price equipment can be a huge business cost and it's one that can be easily avoided. Buy refurbished furniture and equipment because it's just as good as the brand new equipment. You don't need a brand new desk or chair, something from a Goodwill store or garage sale can do the trick just as well. 
Lower financial expenditures.
Take a close look at your insurance policies and financial accounts to reduce business expenses: 
Compare insurance providers to save money on insurance and then ask your current provider to match that rate.

If possible, consolidate insurance policies or bank accounts.

Evaluate insurance policies to check if you are being over-insured or have duplicating coverage.

Avoid unnecessary debt. Conduct a thorough cost-benefit analysis and future forecasting looking into business expansion.
Consider opportunity costs and the effects that occur with debt payments on cash flow. Excess debt can strongly affect the company rating, interest rates and borrowing in the future.
Cut production costs.
There are ways to cut on business costs like material costs and to optimize your resources. Try this: 
Sell leftover cardboard, paper and metal instead of recycling. Look into ways you can use your waste to create another product.

Get the most out of your real estate. Centralize or consolidate any space possible and look into leasing unused space.

Adjust and optimize resources by tracking and measuring the company's operational efficiency. Set performance parameters which reflect your goals and offer incentives when goals are met. 
Hire a freelancer.
Really consider if you need a full-time web developer, graphic designer, content writer, etc. Maybe you just need a few jobs a month? Offer part-time positions and be sure to outsource work for specialized tasks. However, choosing the cheapest freelancer isn't always the smartest option as you might not get quality work in return. A good freelancer may have a high up-front cost but it's better to pay someone one time for high-quality work then to pay someone over and over to fix it. Fiverr and Upwork are top sites where you can find good quality and priced freelancers to get the job done.  
Credit card interest. 
If you're a small business owner, then chances are that your business credit card is in your own name. And if that's the case, you need to pay off the card, in full, every month. However, interest charges can add up quickly so get into the habit of paying them off each month instead of adding up the amount and paying it off at the end of the year. Most credit card interest rates are 15.96% so that means you could save thousands every year by not having a balance on your credit card.
Travel less.
We hinted on this earlier, but taking unnecessary trips will only eat up your time and will cause travel expenses to add up. Avoid this by using online applications that offer quality video service, like Skype or Zoom. You can video conference, hold webinars, screen-share and more. 
Save on electricity. 
Be strict on office policies because the electricity bill can be a ridiculously high business cost. Unplug unused electronics, turn off lights when not in use, use sun lit rooms, etc. to save on money.
Buy from the little guy.
Shopping locally offers you more flexibility, because unlike big service providers, a small, local business can optimize their service to fit your needs like a glove. Write a list of all the major companies you work with and look into local listings to see if there is another company that costs less. 
Reduce business costs with Connecteam
Connecteam's employee app helps businesses cut business expenses by allowing managers to communicate better, reduce employee turnover, increase engagement and helps streamline daily operations, building professional skills, and so much more.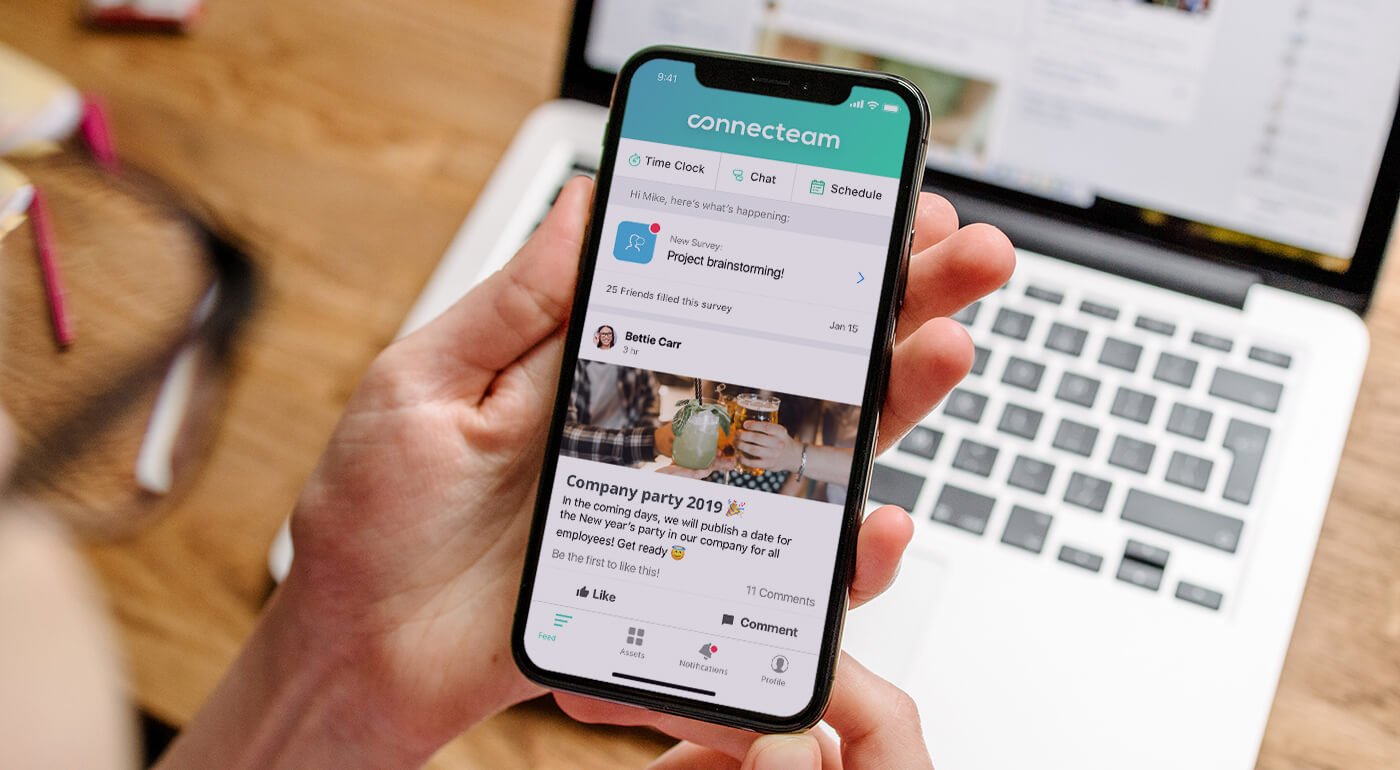 Learn more now
Want to get more tips?
Join 20,000+ others who get our weekly newsletter with Business owner tips!