Table of contents
What are the key qualities of a good employee? Really think about it. Because when you're interviewing for the next top talent to join your company, the qualities they possess are crucial to watch out for. Understanding what these employee characteristics are and recognizing them in interviewees can truly benefit your recruitment process.
Every recruiter looks for certain qualities of a good employee, such as organization, punctuality, being a team player, having a positive attitude, and so on. But there are many more employee characteristics that a recruiter might not think of. We rounded up 25 key qualities of a good employee you should look out for.
Why Good Employee Traits are Important
Soft skills and technical skills are equally important when looking to hire an employee. Soft skills are their personal traits, whereas technical skills are the qualities of a good worker that can be quantified. Employees need both soft and technical skills to succeed in the job.
Good employee traits go hand in hand with being a good person. Everyone wants someone good in their life that is reliable, punctual, confident, and loyal. Having these traits makes you more than just a potentially great employee, it gives an employer confidence that you are a good person and therefore trustworthy.
Employers look for trust as an important quality of a good employee and a good person. Someone could be a very hard worker but do some questionable things on the side, making it hard to trust them both professionally and personally.
When you find someone with the qualities of a good worker and who also matches your company culture you know the match will work.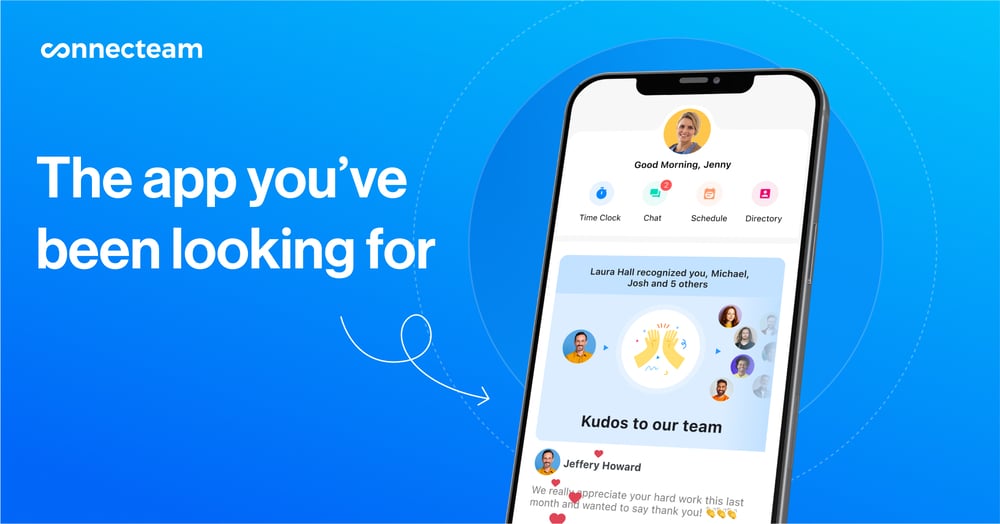 25 Key Qualities Of A Good Employee
They Should be a Team Player
Okay, yes we're starting off with a "typical" employee characteristic but it's an important one! Having an employee who can lead a team is one thing; however, when you are able to engage with all team members and collaborate as an equal, that's something else. Companies who want continued success need a team player on hand, it's one of the most important qualities of a good employee.
They Must be a Good Communicator
Sticking with the team player theme, communicating well with others is an integral part of working with a team and helping others within the company. And it's not just about communicating well with others, it's knowing how to talk with the higher-ups and knowing when to sing your own praises. But the important thing, when they do toot their own horn, they don't sound selfish when they do it.
Side note: are you not sure how to create your own internal communication strategy? Download our free eBook to get started!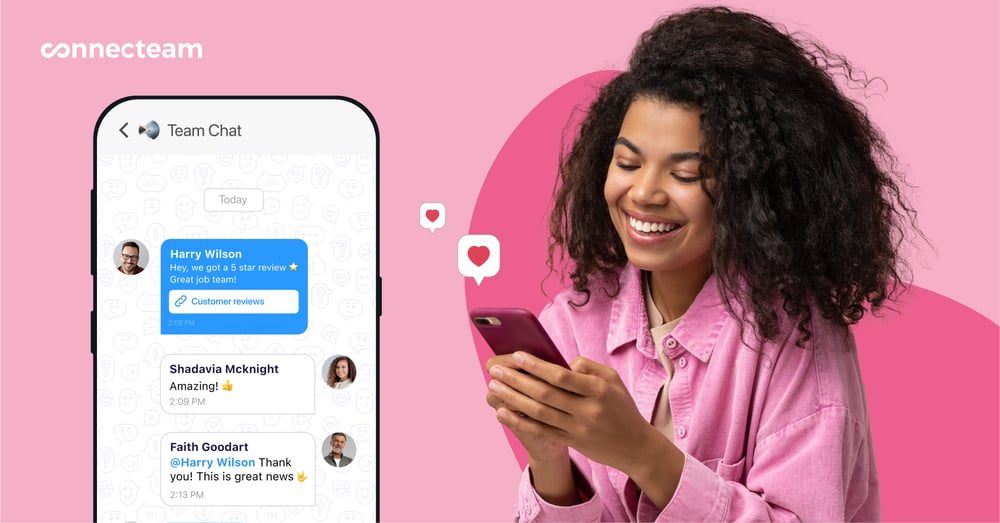 They Shouldn't be Afraid to Speak Up At Meetings
Not only do you want a good communicator, but you also want someone who isn't afraid to speak up. Even if an employee doesn't have much to contribute, just asking a great question or advocating for a fellow employee's idea can go a long way to making a lasting impression.
Side note: as a manager, make sure you're measuring your internal communication strategies to ensure you and your employees are successfully communicating and collaborating.
They Want To Learn
You want someone to ask a lot of questions, to read up on the industry, and the company will attend conferences, etc. These employee qualities are important to keep the company relevant. Employees that are always working to sharpen their skills are vital to the company.Side note: ensure you have effective employee development strategies in place, so your employees have the opportunity to excel.
They're Honest
When an employee is direct and transparent, they contribute to open company culture. An honest employee is a huge asset because they aren't afraid to step on some toes and can look at the bigger picture. Their co-workers admire their honesty because they know they'll get a genuine answer as they interact, which is a key quality of a good employee.
They're Adaptable
When an employee is able to adapt to change, they're someone you want on your team. This is someone who is a problem solver and can turn lemons into lemonade. They welcome change and are keen to get others on board too.
They Collaborate With Coworkers
Do the employees you have or want to hire work well with others? How comfortable are they collaborating with a team? CareerBuilder says that 60% of hiring managers look for a team-oriented candidate during the application process. No company can succeed with the work of an individual; it's team collaboration that drives success. You want someone who has a history of collaborating, as well as giving and receiving constructive feedback.
They Have A "Take Charge" Attitude
Employee characteristics like this are huge. Why? When someone is faced with a tough challenge, a roadblock, or even low team morale, you don't want someone who shrugs their shoulders and thinks there's nothing they can do about it. You want someone who takes action. Otherwise, nothing would ever get done.
They Want Leadership Opportunities
No one gets promoted just sitting around waiting for something to happen. You want an employee who offers to lead a project or be a mentor to new hires. When a leader is needed, they're ready to get started.Side note: managers need to ensure they're managing their team effectively and that starts with self-reflection. This guide takes you through areas of improvement to be a good manager.
They Arrive On Time
It's not because clocking in on time is mandatory, but because it shows they're serious and care about what they do. Being on time also shows respect for other people's time. On top of that, minutes wasted waiting on people in meetings or on job sites can quickly rack up and cost your business a lot of money.
Side note: ensure your employees are clocking in and out on time with Connecteam's time tracking app so that you can manage work hours on jobs and projects, manage timesheets, and improve your payroll process with the app's QuickBooks Online and Gusto integration.
They Think Like A Manager, Not An Employee
Of our list of qualities of a good employee, this one is crucial. Consider this for a minute, employees just wait to be told what to do, whereas, a manager thinks about what needs to be done in a strategic manner. Employees do a good job on their own job but a manager wants the team to do well – that's why they mentor employees or pitch in if needed. When you think like a manager, a promotion is likely on the horizon.Create an employee experience that benefits your company but your employees even more.
They Think About Results
It's not about the activities you finished, it's about the results you got. Instead of saying a meeting went really well, say what you were able to accomplish. For instance, "I got a sale of $25,000 so we are 10% closer to meeting our KPIs this quarter." Don't just say that you got a sale.
They Don't Compare Themselves to Others
Just like they shouldn't compare themselves to others in the real world, they shouldn't do it in the office either. Just because Tom got a raise after being in the company for a year doesn't mean they should too. You need an employee who looks at their own accomplishments and what they can do to continue to better themselves.
They are Detail-Oriented
Of course one of the qualities of a good employee is being detail-oriented! Checking over a document or email or a customer win that just came in is important – after all, the devil is in the details. You want someone who can spot the little things because often those can cause the most headaches (the wrong date in a contract, a customer's name being misspelled, etc).
They Follow Industry Trends
Keeping an eye on what is happening in your industry is a great way to stay ahead of the competition. This way you can do some strategic planning or can appeal to new customers.
Side note: chances are that you have employees of multiple generations in the workplace but you need to ensure you're managing them all effectively. Our guide here helps with that exactly.
They Listen To Feedback
Ahh, now this is important! An important quality of a good employee is that they can take feedback. The employee must understand it isn't personal, but meant to be constructive. Once they are able to do this, they can turn any feedback into meaningful results.
They Are Comfortable With Pressure
You need an employee who is okay under pressure. Employees should go out of their way to put themselves in uncomfortable situations. The more they are exposed to it, the more immune they will be to pressure!
Side note: as a manager, make sure you are not applying too much pressure and stress on your employees. Read our guide on how to ease your employee's stress to ensure they're happy and productive.
They Ask For Help
It is NOT a sign of weakness to ask for help. It is a strength. No one can get to where they want to be without some help along the way. As far as qualities of a good employee are concerned, this one really does show an employee's greatest strength – after all, it's better to have someone ask for help than to do something the wrong way.
They're Optimistic
An optimistic employee can offer new and fresh ideas and new perspectives. Someone with optimism can keep the team focused, even when road bumps present themselves. You want an employee who tackles complications with a positive mind because they can energize those around them and will help you cross the finish line.
They're Humble
Sure, chatting about your successes can help motivate the team, but when an employee shares their glory and also accepts criticism, the company is better for it. This isn't like in "The Wolf of Wall Street" where bragging and being loud work. Instead, it's best to have an employee who shares their success with the team. This leads to comradery and fosters an open culture.
They are Tech-Savvy
Tech-savvy employees are critical in today's day and age. Technology is ever-changing and employees that can keep up with the tech are vital to a company's success. Not only can tech-savvy employees offer a fresh perspective but they can also teach those around them so you don't have to waste time and money bringing in an outside source.
They Dress For Success
It doesn't matter if the dress code is business casual or suit and tie, when employees dress for the job they want, it shows. And it matters. They present themselves in a style that reflects responsibility, brains, and respect.
They Avoid Gossip
It is important to identify problems in the company to be able to solve the issues. The last thing employers want are employees who gossip about the problems with other employees. Not only will the gossip not solve the root problem, but it will create a negative atmosphere as well.
If you need to manage difficult employees in the workplace, there is an effective strategy you should follow to ensure everything is managed in a timely fashion.
They Know How To Play The Game
Just because you avoid gossip doesn't mean you avoid all "politics". When you know who influences change, who agrees with the manager, and so on, you know how to play the political game in the office.
They Go To Company Events
When you are throwing a company event, from an off-site event to a small breakfast in the office kitchen, it is important to take note of who shows up. These employees "play well with others." You want an employee who shows up and engages with their colleagues.
The Bottom Line On Key Qualities Of A Good Employee
As you're searching for the best fit for your company, we hope you comb through this list and are able to find someone who doesn't just fit like a glove but someone who challenges the bottom line for the better. An employee who possesses all of these good qualities is hard to come by. Happy hunting!
"Connecteam helped us transition from a handful of productivity apps into ONE"
Choose Connecteam as your tool to manage employee engagement, development, and relationship.
Discover Connecteam
Want more great articles straight to your inbox? Subscribe Here ⤵