Table of contents
When you search on Google on how to improve workplace productivity, you get over 66 million results. And if that doesn't summarize how important employees are then we don't know what does. Keeping your company running smoothly and effectively all comes down to how productively your employees work.
But this is a task easier said than done, right? Not exactly. We spoke to countless experts and read many of the million search results to present you with a list of nine easy ways you can increase workplace productivity. And all without breaking the bank.
We Dive In And Share 9 Easy Ways to Increase Workplace Productivity
1. Use The Right Tools
Your employee needs to possess certain skills to execute top performance, however, the tools they use on a daily basis can also influence their efficiency. That's why you must use the right solutions to help make their work easier and streamlined.
Time & Productivity Tracking Apps
There are countless tasks that must be completed every day, but only a limited amount of hours available. That's where Connecteam's mobile time tracking app comes in – tracking your team's hours and productivity is much easier. When employees clock in, they pick a tag like a job, a project, a customer, or anything else that you want to differentiate between. This way you know what's getting done, what the status us and are able to track time more accurately.
Also, you can easily export timesheets to Connecteam's Quickbooks Online and Gusto integration for 100% accurate payroll.
Collaboration apps are used to help promote and simplify teamwork. When your team can work together in real-time, they build chemistry and relationships, plus ideas bounce around much more easily. Online collaboration tools are also known as project management apps and the leaders in the market include Connecteam, Monday.com, or Trello.
Whether your team is in the same building or works remotely, communication apps are used to bridge the gap across the board. Emails are traditional methods used but aren't easy to keep track of. Instead, instant messaging apps, like Slack, make conversations organized and easy to keep track of. Most of these communication platforms offer file sharing and access so the workflow is streamlined. However, if you have deskless or remote employees then you need a smooth communication app like Connecteam.
#1 Employee App
With Connecteam, you can manage your teams easily and effectively. Whether it's keeping everyone on the same page, or tracking hours, creating schedules, and celebrating success, you and your team can do it all under one roof, with one employee management solution.
2. Start With Better Recruiting
Instead of treating the hiring process as a typical recruitment process, think of it as a courtship. Know what key qualities to look for and if they fit your company culture – this way, you'll experience less turnover so you save time and money in the long run.
"While on the surface cultural fit may not seem like a critical factor in the hiring process, it is arguably one of the most important selection criteria. Conversely, nabbing an employee that does fit your company culture is likely to energize other employees. This results in increased motivation and productivity." – Keith Tatley, Manager Foundation Founder
3. Self-care Must Be A Priority
Due to stress, more and more employees are calling sick even though they aren't "sick". So what's the most common source of stress? According to the American Institute of Stress, it's all down to "occupational pressures and fears are far and away from the leading source of stress for American adults."
For most American adults, occupation stress and fear is the leading cause of their stress. That's something that shouldn't be dismissed. Even when employees clock in, the more stressed employees are physically, mentally, and emotionally unhealthier which makes them less productive.
Now, the right kind of stress can be motivational and good for employee productivity.
But the right kind of stress is actually motivating and good for workplace productivity. The goal of the manager is to combat burnout before it strikes. Therefore, you must encourage your team to care for their mental, physical, and emotional health.
Follow our tips here to make work less stressful for your team.
This starts with fostering a healthy, communicative work environment:
Offer constructive feedback
Give employees challenging, yet meaningful work
Establish clear parameters for success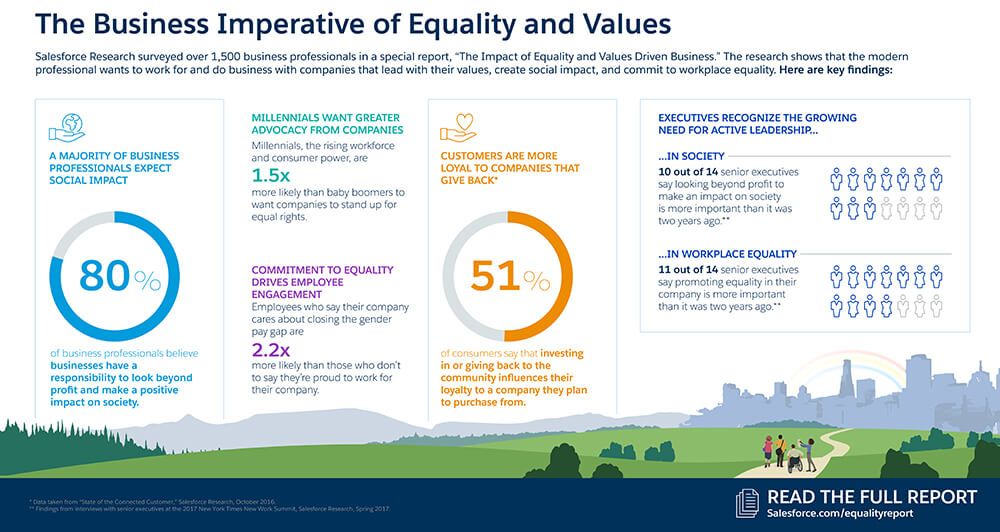 Make sure you walk the walk too. Managers should also maintain self-care instead of just telling their employees to do so – get a good night's sleep, maintain work-life balance, exercise, and find time to relax.
4. Offer Training Opportunities
After an employee is hired and clocked in, they must be properly trained to ensure workplace productivity. A 2013 study in the International Journal of Science and Research discovered that training benefits employers and employees alike. Additionally, proper training leads to better efficiency and productivity. This is true for new and existing employees.
As a result of improving your training processes, you can easily train new hires without overwhelming stress. Use a mobile training app like Connecteam to streamline the process. You can create your own courses and quizzes based on your current documents, media, and web-services. Monitor employee progress and send a reminder to those who have yet to complete a section, plus your employees can work at their own pace. Connecteam offers a structured, clean, and simple experience that puts everything employees need in one place.
5. Avoid Micromanaging
Micromanagement. There is no worse quality in a manager! Micromanagement indicates a controlling manager who doesn't trust their employees to their job on their own. So if you have little to no trust in your employees, how could you expect them to be motivated to work productively?
After allocating a task or project, make sure to set expectations, offer some instructions, and then step away. Be available for questions but let your employees own the task. When you aren't watching your employees like a hawk or an overprotective mother, you allow them to learn to make decisions for themselves. Additionally, this process frees up more time in your schedule so you can focus on your own work.
Follow our guide on how to be a better manager to ensure your company meets its goals and your employees are productive, engaged, and happy.
6. Work Remotely
Working remotely helps increase productivity as you get more done in a lot less time. Sure, an office environment can foster collective energy and resources, but it can also hinder productivity. That's because fellow coworkers can interrupt others in the middle of a task because they assume their problem or question is more urgent – or maybe it's just office chit-chat. Either way, these distractions can add up.
A study by Harvard Business Review found that employees who work from home were more productive AND are less likely to quit their jobs. If you're looking for a guide on how to manage your remote team effectively, then just click here to get the total scoop of the guide we crafted.
However, if you can't work remotely then make sure to find the time to step away from your desk for a few minutes every hour.
If remote work is totally out of the picture, then consider a flexible work schedule as an alternative.
7. Clear Communication Is Golden
When it comes to ideas of how to increase productivity in the workplace, communication must be discussed. Without effective, two-way communication, relationships cannot grow and businesses fail. Managers who effectively communicate expectations and responsibilities are rewarded with engaged and productive employees.
These statistics just prove how important communication in the workplace is:
39% of employees believe that coworkers and management in their organization don't collaborate enough
49% of millennials want to use social tools for workplace collaboration
97% of employees and executives believe lack of alignment within a team directly impacts a task or project outcome
Fortune 500 companies lose around $31.5 billion a year by employees not sharing knowledge
You must have open communication so your team can function effectively so make sure you provide the right tools to do so (like we stated in tip number one). Just make sure your employees understand the task, have access to real-time information and, and are comfortable reaching out, whether it's a concern or asking questions.
8. Offer Great Employee Benefits
A survey by Glassdoor found that four out of five employees prefer perks over a pay raise. And you don't need to have deep pockets like Google or Facebook to deliver outstanding benefits.
Offer any of the following to boost workplace productivity:
Bring your pet to work
Free lunches
Scratch offs
Casual Friday
Company swag
You can find more great ideas here.
9. Foster Morale With A Great Company Culture
Happy, motivated, and engaged employees will almost always work harder, smarter, and better. If an employee hates their job and feels underappreciated then they will be less productive.
That's why open communication, a focus on self-care, and trust are tied into your company culture so you can experience better employee productivity.
The Bottom Line To Improve Workplace Productivity
The above tips to boost workplace productivity show that you don't need to spend thousands to make a difference in the workplace. Just put yourself in your employee's shoes and make changes to improve workplace productivity.
#1 Employee App To Boost Productivity
Connecteam is an all-in-one employee management app that makes it easy to raise engagement, reduce turnover, get honest feedback and improve everyday productivity. All of this, and more, makes boosting workplace productivity a breeze, find out how!
Learn More