Business owners and managers, from small business to large companies, know that the most important role in their day to day grind is creating and distributing the work schedule. 
Why is the employee schedule so important? It ensures smooth operations, helps you manage employee absences, ensures a fair policy, and helps you manage overtime. And if you run a business that runs 24/7, you have to account for proper staffing during peak hours. 
Now, depending on which state you're in, the scheduling laws will differ. From offering notice to schedule changes to overtime to creating predictive schedules and so on. 
Without an efficient schedule that accounts for all the above, you may inadvertently be negatively impacting employee morale and satisfaction, especially if the schedule created doesn't account for employee requests, their skill set, and personal needs. On the other hand, "stable and efficient schedules are proven to boost team productivity and revenue."
The problem here is that most business owners and managers are still using pen and paper to create the work schedule. This only causes inefficiencies,  errors, and the other negative effects we listed above. 
By switching to an online schedule maker, you can actually reduce how long it takes to create an employee schedule by 80% and can also cut labor spending by 3%.
What's an online schedule maker? An employee schedule maker allows you to automate your scheduling planning and distribution process with robust features, including templates, drag and drop, employee availability, time clock capabilities, vacation requests, communication, and more.
Employees appreciate mobile employee schedule makers as they can access their schedule in real-time right from their smartphone. This allows your team to pick up open shifts, engage in shift swapping, plug in time off requests, and more while on the go. 
We know that your time is valuable! This is why we hit the books to share the best online schedule maker solutions in the market today. Check out the list of schedule maker apps below! 
Top 7
Work Schedule Maker
Apps in 2021
Connecteam is the leading work schedule maker that eliminates the headache of planning and distributing the work schedule. Its online schedule maker is known for its ease of use, best value, and is a true time-saver.
Small and large businesses enjoy Connecteam's streamlined scheduling capabilities to narrow the gap between managers and employees. Any schedule can be created from scratch in minutes – it's easy to copy daily, weekly, or monthly schedules into templates. Or you can simply drag and drop shifts wherever is needed.
Managers benefit from the online schedule maker with these features:
Save time by duplicating daily/weekly/monthly schedules, use drag & drop, templates are available, use bulk actions, and more

Easily schedule shifts with single or multiple shifts, import from Excel, or import from template

Quickly find the right employee for the job with filters, color coding tags, and smart groups that are all based on job qualifications, location, custom fields, and more

Managers also receive notifications in case employees are late to a shift and more so that you have total transparency and control 

Each shift has key information available like date and time, location, shift tasks, special instructions, and more

Any shift changes are automatically reported and sent as a notification to relevant employees
Employees enjoy the free schedule maker because of these capabilities:
No need for training as the

free schedule maker

is easy to use and is accessible on their smartphone 

Everything for the shift is available in one app and has detailed information like maps, notes, files, images, tasks, and more 

Any time a shift is published, edited, or canceled, the employee receives an automated notification and reminder

Easy to add feedback in real-time and on the go with a

shift status, comments, and automatic notifications

Can easily ask for a shift replacement in case something comes up

Access to the full itinerary is always available
Pricing: As an employee schedule maker, pricing is fixed for up to 50 users each month and starts at just $39/month. If you have more than 50 users, a fixed Enterprise plan is available too! Or, you can always test out the Connecteam employee schedule maker for free.
#1 Work Schedule Maker
Quick scheduling from planning to distribution in the click of a button.
Start for free
Chances are that if you aren't yet using a schedule maker app and are working with pen and paper, then your go-to solution would likely be a cloud-based word processor, like Google Docs.
The main advantages of using such a solution include:
Easy to distribute the schedule 

Create the schedule online via an internet browser 

All is saved on the cloud 

Employees get access through a special link you send

Can be viewed at anytime 
However, the downside of using Google Docs is that formatting can be a total pain. For example, making changes can be done in real-time and your team can leave notes to point out conflicts or engage in shift swapping, but it's still your duty to ensure the changes work. 
Pricing: Free. Or you can upgrade to Google Workspace which costs $6/user/month for the starter plan. A free 14-day trial is available. 
If working with word processors isn't your style, as you work with a blank page, then Google Sheets may be the answer as the default format includes rows and columns.
These rows and columns are pre-fixed so you have a more organized view of creating an employee schedule. Its sharing feature allows you to quickly share the schedule with your team via email. And yes, everything is saved automatically to the cloud so you won't lose any progress made in creating the schedule. 
It's important to note that Speadsheets were designed for accounting purposes so the design isn't totally user-friendly when creating a schedule. However, it can get the job done if you're familiar with Spreadsheets.
Pricing: This is a free schedule maker. Or you can upgrade to Google Workspace which costs $6/user/month for the starter plan. A free 14-day trial is available. 
If you're looking for automated scheduling software then Calendly is right up your alley. It allows you to program employee availability, share the schedule with others through a personalized link, and you can even directly schedule to your employees' calendars.
Now, Calendly works best for an individual user that needs to schedule one appointment at a time. It's true that you can easily schedule multiple individuals for the same time, just like you would need to when creating shifts. However, this is a little complicated and can be hard to understand at a glance. 
What are some key benefits of Calendly?
Set "buffer" times between so meetings don't overlap 

Works with Google, Outlook, Office 365 and iCloud calendar

Plans exist for individuals, teams and departments
Pricing: Calendar connections are billed per user so each user has access to two calendars for $10/month/user. For 6 calendars, it's $15/month/user. A free plan and a free 14-day trial are available.
With Sling, you can easily create schedules, process time off, have real-time view into availability, and can manage shift swapping. You also have the option to copy schedules between days and weeks. Or if needed, just drag and drop shifts where applicable. 
Check out some more features available on Sling for scheduling:
Receive notifications when overlapping shifts or double-booking occurs

Create available shifts that are up for grabs 

Create your own template to use over and over

Set shift alerts for late arrivals or no shows 
Pricing: There are two pricing plans so you can take your pick from $2/month/user or $4/month/user. Or you can use their free plan. 
Since 1999, HotSchedules has been in business to help companies and business owners efficiently create schedules. The interface is pretty smooth so users don't get stuck with a clunky solution. 
Below are some key features to note:
Predictive scheduling 

Automatic meals and breaks

Set minor labor rules 

Overtime management
Pricing: $2/month/user or $4/month/user are the two options available for pricing. Otherwise, start with the free 14-day trial.
Zira is a smart AI scheduling solution that automates your scheduling process. You need to tell Zira what is required for your schedule and it can optimize the process to account for compliance, cost, specific rules, and more.
The following are key features to note on Zira: 
Automated scheduling 

Schedule distribution 

Time off, minimum and maximum daily, and weekly hours are set for your team

Shift swapping

Employee preference and availability is synced

Online time clock 
Pricing: In order to learn more about pricing, you will need to contact a Zira representative.
The Bottom Line On
Free Schedule Maker
Apps
The life of a business owner and manager is already busy. There just isn't enough time in the day to execute every task especially when you know there's a headache of a chore already on your "to-do" list. 
Undoubtedly, the work schedule you create has to account for many moving parts – the two most important being your employees and your customers. 
By utilizing an employee schedule maker, you can ensure that the schedule is created faster and more efficiently while remaining compliant with scheduling laws. 
Review the list of work schedule maker solutions above and implement the one that suits your needs, both from a business perspective and your employees. 
Create Your Smart Schedule for Free
From planning to distribution to employee communication, Connecteam's scheduling app makes everything simple, quick, and intuitive.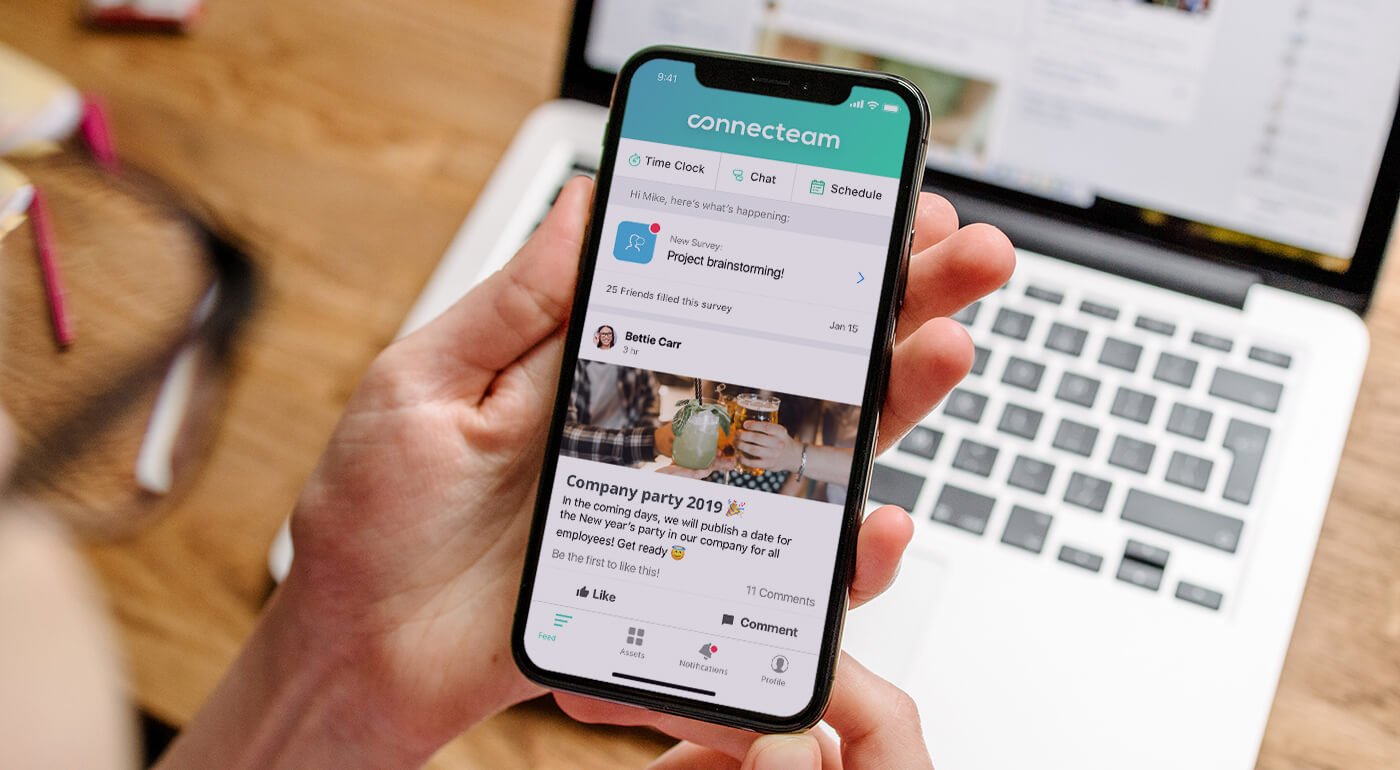 Start for free