Employee Satisfaction Survey: The Best Templates of 2021
Employee satisfaction surveys are essential for gathering information about your company and engaging your employees, for giving them a platform to raise issues and to really be heard by management. To put it more lightly, employee satisfaction surveys are an amazing tool for management to keep track of the heartbeat of the company. As a manager, you must master this tool and use it correctly. But what does that really mean? And why is it so important? Those are the questions we're here to answer!
Why is employee satisfaction important? When employees are satisfied, they're more productive, have high levels of morale, are more likely to stay at the company for longer, are exceptional at customer service which positively influencing your company's bottom line and reputation, and is far more likely to recommend the company to friends.
But how often are you issuing surveys? If the answer is annual, you're missing a huge opportunity to collect raw data from the field.  
How often should employee satisfaction surveys be issued? If you truly want to keep your employees satisfied and engaged, you should employ surveys as often as possible. Once a year is not enough! Make employee satisfaction surveys a habit at your company – issue them at the end of every week/month and before or after board meetings, at any time you feel is relevant.
In order to get your employees onboard and fill out surveys as often as possible, you should follow along with these simple tips: keep surveys short, make sure they're easy to use and are accessible anywhere. This is the reason that more and more companies are moving to mobile apps to dish out surveys.
Make sure that the questions in your employee satisfaction survey sound human and genuine, not like a robot churned out some questions. This way, if employees feel like a survey is really talking to them, they'll be more likely to complete the survey honestly.
With that in mind, there are certain questions you should include in your employee satisfaction survey but make sure you genuinely act on what your employees say, otherwise your efforts are pointless.
Questions To Include In An Employee Satisfaction Survey
1. Do you enjoy our company's culture?
Company culture is crucial for employees because they have better relationships with their fellow coworkers and are more productive. If your employees don't like the company culture, it'll become far more difficult for your company to excel. Work environment, culture, and interpersonal relationships are the top components to employee happiness.
2. Do you find your work meaningful?
When employees don't think that the work they do is meaningful, they won't be engaged. In fact, a survey by BetterUp Labs found that 9 out of 10 American workers would take a pay cut if they had a meaningful position. When workers find meaningful work, turnover rates drop, they'll give more hours and won't take as much paid time off.
How can you help make their work meaningful? Nurture your employee's personal growth, remove toxic behaviors and atmospheres, and have a strong social network in place.
3. Does our company give you the tools and technologies you need to do your job well?
Reports have concluded that only 44% of employees have the latest technology in order to work to their fullest capacity. There is a serious gap between the tools your employees have and the ones they genuinely need in order to do their job well.
"What we found is employees want the same modern digital technology that they are accustomed to at home in the workplace, accessible leadership, and a strong company culture that aligns with their personal values—often trumping monetary compensation," said Gretchen Alarcon, group vice president of HCM product strategy at Oracle."These factors are all influencing the degree employees feel engaged and committed to a company."
4. Do your managers communicate company news effectively and in a timely manner?
Your employees work 40 hours, more or less, every week. With that being the case, you have to keep them updated on company news. The last thing you want is for them to be blindsided by something that impacts them directly. Employees won't be satisfied if they hear something important from a third party, it's best to hear it straight from management.
5. In a hypothetical situation, if you were to quit tomorrow, what would your reason be?
If employees bring up little to no transparency, feeling unvalued, and poor communication, you know you've got a serious problem. Employees need all three if you have want any hope of keeping them onboard for years to come. By asking this question in an employee satisfaction survey, you'll be able to understand just how satisfied the employee is in their position and you'll know where to focus your efforts in order to improve the situation.
6. Do your managers value your feedback?
All employees have ideas on how to improve performance, increase sales, and so on. They don't need to be senior managers! Everyone has an opinion. Be sure to ask your employees their ideas on a regular basis, if you're not, chances are your employees aren't satisfied with their position. Employees should feel like management cares about what they have to say, even if you don't act on their proposal, at least you gave them a platform to be heard.
7.  How frequently do you receive recognition from your manager?
When employees receive daily recognition from their managers, it leads to a decrease in turnover, employees are happier and more engaged, and trust in the company and their manager increases. Employee recognition should be a part of your company's culture.
Research has found that "50% of employees believe increased recognition would reduce voluntary turnover" and "40% of employees who don't feel meaningfully recognized will not go above their formal responsibilities." When employees go without recognition for a couple of weeks, morale and productivity will drop. Don't miss the mark, encourage, and recognize your employee's work on a daily basis. Say "thank you", use a points system that rewards extra vacation time, give them a gift in front of all the employees, throw an office party, share a post on social media, and anything else you feel is appropriate to show your employees their hard work hasn't gone by unnoticed.
8. How likely are you to recommend your company as a great place to work on a scale of 0-10?
If you're truly happy with your company and the work you do, you'll happily recommend to friends and strangers alike to join. This question will help you determine just how loyal an employee is to the company. When you have loyal employees, they will work longer for you, will care about the company and their job role, and will work harder.
With the above in mind, there are a few other questions that you can add to the employee satisfaction survey can also include:
Do you feel connected to your co-workers?
Does management seem invested in the team's success?
How transparent is management?
On a scale of 1 to 10, with 10 being the highest, how happy are you at work?
On a scale of 1 to 10, with 10 being the highest, how is your work-life balance?
How strongly do you believe you will reach your full potential here?
If you had the opportunity to reapply to your current position and company, would you do it?
With the list of questions we have highlighted above, gaining the most out of the employee satisfaction surveys you send out will be more detailed. Make sure you act on the feedback retrieved so that employees will continue to answer honestly. You definitely don't want to fall victim to the statistics highlighted in the infographic below…
Key Takeaways Of An Employee Satisfaction Survey
Use surveys as often as possible.
Annual employee satisfaction surveys just won't do. To truly engage your employees, boost productivity, and help them feel connected to the company, you need to hear their feedback all the time and on any matter.
As mentioned already, if a survey takes longer than 7 minutes to complete, employees will just stop. Keep surveys short and sweet to ensure that everyone fills it out in its entirety. This way, you didn't waste time creating the employee satisfaction survey and employees don't waste time filling it out.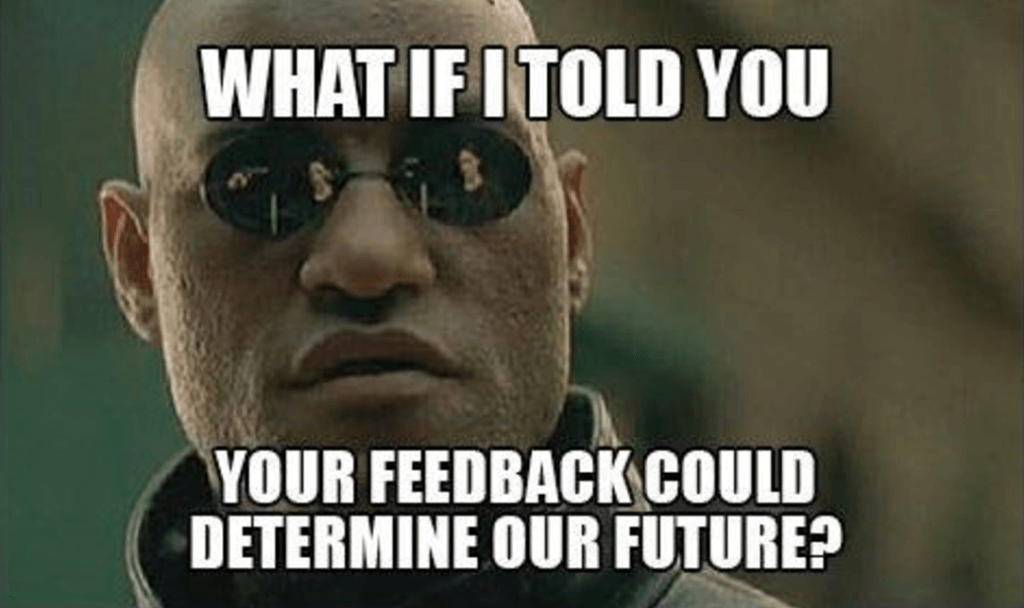 That same report said that only 27% of managers bothered to review the results of a survey. And only 20% of managers bothered to follow up with employees on certain problems they raised in the survey. You need to be able to show the employees that the managers are on board and will be proactive regarding the results.  
In some cases, it is best to ensure anonymity when issuing an employee satisfaction survey. This way, you get genuine feedback and honest feedback, especially if you're asking about an employee's direct manager. If you're merely asking for feedback on a product design, there's no need to keep things private. Gage the survey questions and what you hope to learn from it, that's how you'll know if you should keep an employee's identity private or not. Additionally, let employees know if the employee satisfaction survey they're working is anonymous or not before they fill it out. Remember that it's important to act on what is being said, rather than who said it.
Next Step To Execute An Employee Satisfaction Survey
Sending out an employee satisfaction survey isn't as daunting as it once was. Gone are the days of pen and paper, mobile apps can effortlessly help you integrate satisfaction into your company culture. How? In minutes, you can generate a survey, choose a focus group of who to send it to, employees then instantly get a push notification, track who started and completed the survey in seconds, and watch as results pour in in real-time! No need to wait months for survey results, all data is actionable from the minute you push SEND.
Send surveys with Connecteam
Create your own or choose a pre-made template to send an employee satisfaction survey to all your employees, whether they're on the road or in the same office building. From the admin dashboard, monitor results in real time and act instantly.
Learn more now
Want to get more tips?
Join 20,000+ others who get our weekly newsletter with Business owner tips!