Meet
Connecteam,

the modern

When I Work

alternative.
Pay less. Get MUCH more.
FREE plan with all the features
No paying per user
Quick and credit card free sign up
Employee scheduling & much more
Why
Connecteam
isa better choice than
When I Work
See the differences for yourself!
Starts at a flat fee of $39/month for up to 50 users!
$4/month per user for up to 200 users. Accumulating in $200/month for the first 50 users.
Editing past user entries/ shifts from the mobile
Approving absences from mobile with push notifications
Mobile clock in with geofencing
Live map display of employees clock-in/out location
Digital forms & checklists
Surveys and suggestion box
Training & onboarding center
Get more features for a cheaper price.
Connecteam packs everything a deskless team needs without using multiple systems
Mobile time tracking
Digital timesheets
Shift & job scheduling
Geofencing & GPS timestamps
Digital forms & checklists
PTO with approval system
Notifications & auto-reminders
Quick task management
Training & onboarding platform
Built-in chat
Get started for FREE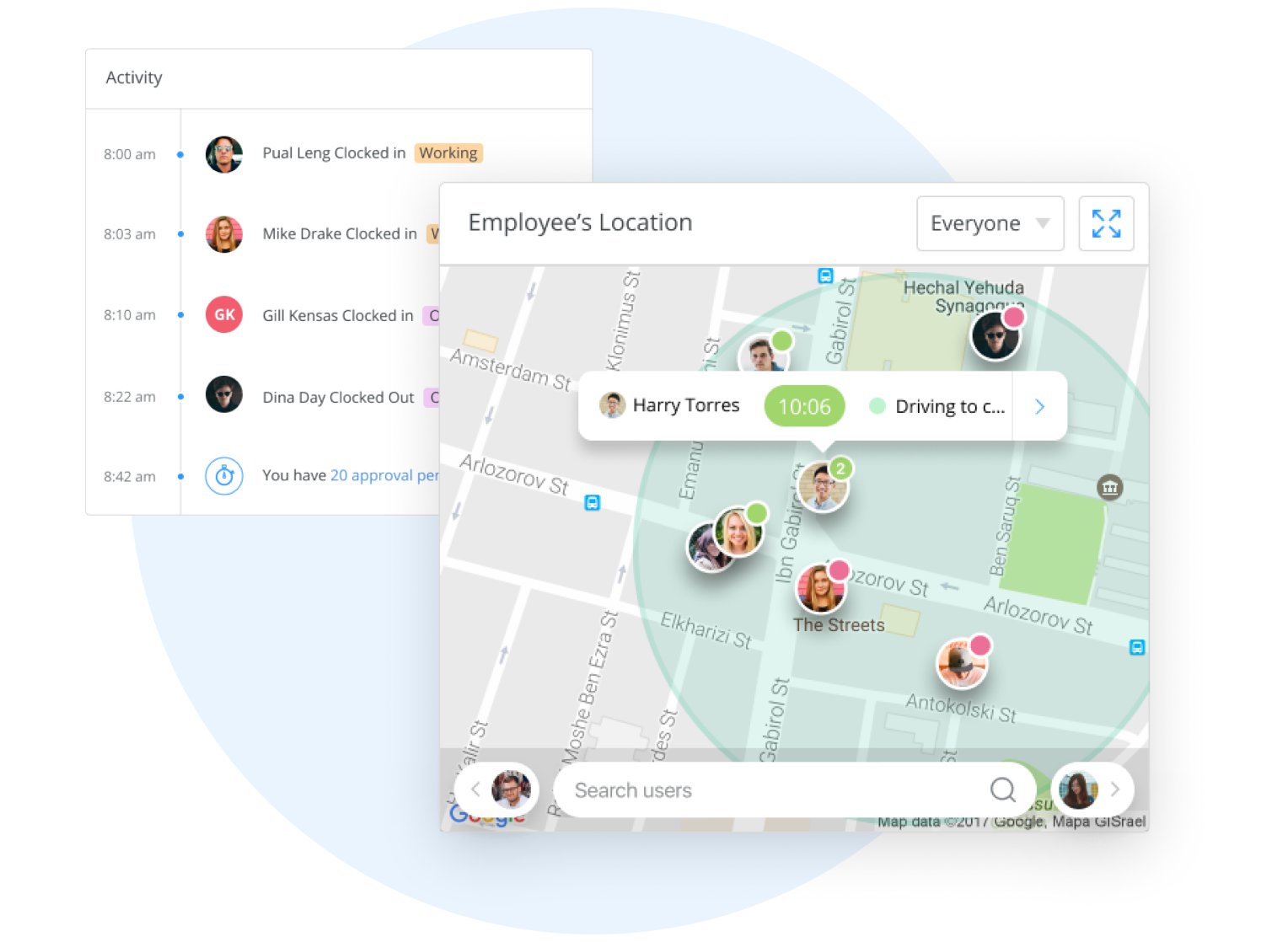 Clear & intuitive interface.
Because it's what your employees expect in 2022!
Connecteam is designed for modern deskless employees, even if they're less tech-savvy.
No training required. Easy to use, both for you and your employees.
Get started for FREE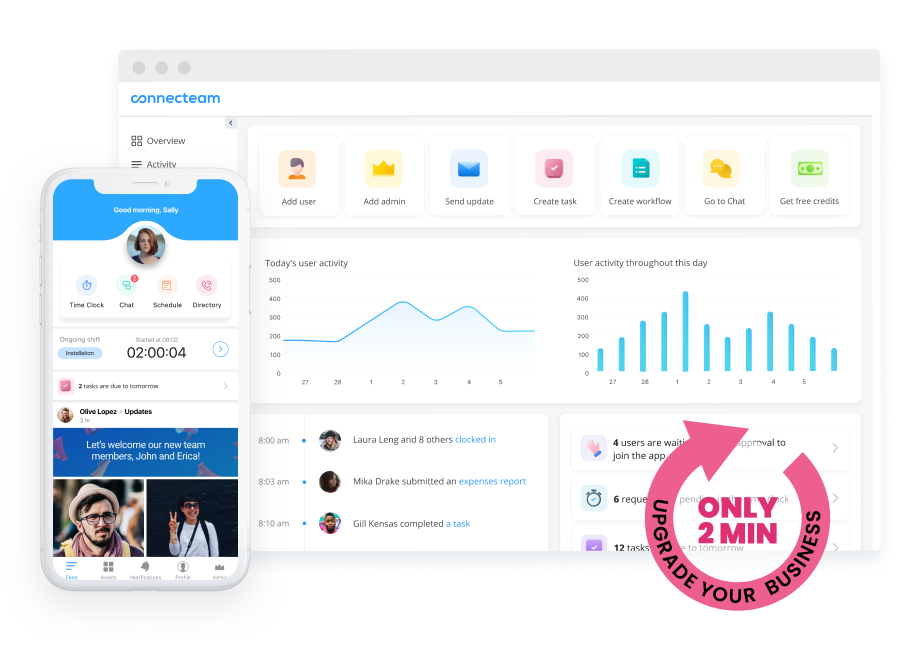 Easy to implement and switch to Connecteam.
Built for busy managers with a deskless workforce
Finally, you don't need a work email to use the app, just your phone number!
Quick to sign up, no credit card required
Easy and intuitive to learn
Move your entire business management to Connecteam in less than a day!
Get started for FREE
What Our Customers Say
I tried about 20 different platforms for workforce management before deciding to go with Connecteam. It's everything we needed (plus more), all in a single solution. Not only did we cut our previous costs by 80%, everything is now in a single solution.
My staff loves the clock in and out feature — it's so easy and convenient to use! The ease of use and implementation is always important to reduce the time it takes to train and have to correct errors.
Great time clock app! This app is extremely easy to use and has some really great features, even on the most basic plan!
Join thousands of companies already enjoying Connecteam.
Connecteam's all-in-one employee management app is a When I Work alternative, built and designed especially for deskless employees.
Connecteam is the industry-leading When I Work alternative app for time tracking and scheduling. Everything your business needs is available on Connecteam's easy-to-use and super affordable platform: GPS time tracking, geofencing, absence request management, shift planning, dispatch assignments and so much more than the When I Work app is offering.
As the best When I Work alternative, Connecteam offers four key strengths we believe are directly related to the success of your business when using an employee app:
 – Better scheduling and time tracking features for your business
– Pricing starts with a flat fee of just $39 a month for up to 50 users, or you can stick with the free plan
– Modern user experience with setup taking only 15 minutes
-As a leading When I Work alternative, we boost employee management with the only all-in-one app
Try Connecteam, the best When I Work alternative app for free!