If you've clicked on this article based solely on the title, then you obviously need a solution to common employee scheduling issues ASAP! Here's a list of 12 of the most common employee scheduling problems and their solutions for you to use start implementing today!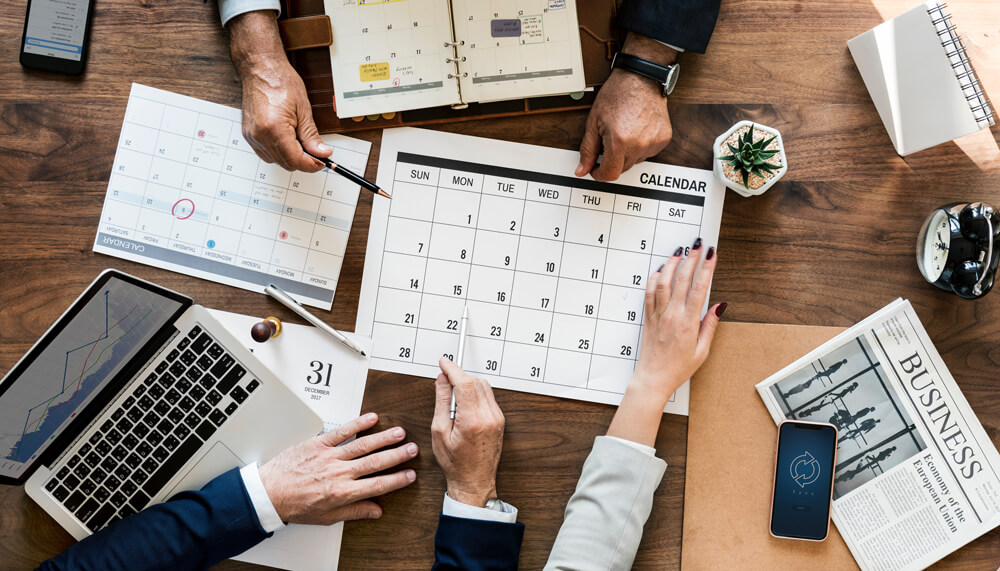 Let's play a game of would you rather…
Would you rather lick a truck driver's seat after a cross country delivery or create an employee roster?
If you're an HR manager or in charge of employee scheduling, my guess is you'd rather lick the truck driver's seat.
And that's understandable because most managers struggle to create a fair and balanced work schedule. This is because you're always:
Juggling budgets
Anticipating scheduling needs
Working to ensure fair distribution to avoid employee fatigue
Creating schedules to boost productivity
Quickly filling shifts if problems occur, like no-shows
It's a pretty tall order to maintain.
Especially if you're still manually creating the employee schedule. You're only open to more errors and employee dissatisfaction.
Manual scheduling, according to the research causes:
3.14 hours lost every week creating the work schedule
20% of a manager's time is wasted creating the work schedule
174% more turnover occurs due to errors from manual schedule creation
140 hours are wasted annually by creating a manual work schedule
The moral of the story?
By automating scheduling, you are able to deliver consistent results, experience fewer mistakes, reduce costs, maximize employee productivity, and boost overall employee satisfaction.
If that's still not enough, check out these main benefits of automated scheduling:
By now, you've probably learned that creating a proper, fair schedule that keeps you and your employees happy is a full-time job.
Understandably, many owners and managers are at a loss but for every problem, there is a solution:
Last-Minute Scheduling
Leaving things to the last minute is never a good idea. Forbes notes, managers should make the employee roster available as soon as possible because "this can put employees in a bind, having to choose between personal responsibilities and work. Other businesses will change schedules at a moment's notice, which can cause employees a lot of problems as well".
Make sure you plan your shift schedules well in advance to give everyone a chance (managers included) to digest the roster and make sure that they are available to work.
A month in advance
Two months
Two weeks in advance
Whatever you set the cadence as, make sure you're consistent with it. (And definitely check if your state has rules for creating schedules in advance – so you can be sure you're staying compliant.)
Scheduling far in advance can create headaches, but to cut out the extra work, create a routine that suits the company and employees that you can regularly make use of and only tweak occasionally.
Having that predictability should help keep everyone happy.
Employees will know what to expect once the rhythm has been established. If they are unable to work during a shift and things need to be juggled around, both the employee and manager will know who is free to cover the shift.
This can also offer flexibility to those employees that may need it. For example, those who have families may want to take shifts during the day when children are at school. Employees that are studying may prefer the night shifts, and so on.
Managers that are still using pen and paper to create and distribute the employee roster are not only making their lives a million times harder, but they're prone to errors and misunderstandings. Even worse, tons of back and forth calling and messages on the managers and employees personal phone is time consuming, inefficient, and can lead to other issues such as inappropriate messaging or lack of work/life separation.
It's the 21st century and thankfully technology has made managers' lives much easier. With a powerful and easy-to-use employee scheduling software, like Connecteam, you can ease scheduling issues and streamline communication in the following ways (especially when employees and managers have 24/7 on-the-go mobile access to their roster):
Create fully customizable employee schedules in a matter of minutes with advanced capabilities such as drag and drop, recurring shifts, scheduling conflict alerts, overtime and limitation alerts, etc.
Managers have complete scheduling oversight and can ensure employees receive and have viewed the schedule with automated alerts and notifications.
Employees can share their availability, saving managers tons of time.
Confirm that employees know exactly what to do when arriving for their shift with in-shift notes, locations, or attached files.
Set shift swapping limitations and only allow certain employees to pick up specific shifts.
Allow employees to pick up open shifts and receive automated alerts to ensure all shifts are covered.
In-app communication reduces miscommunication, back and forth calling, and confusion.
Managers have real-time oversight on who has read or not read in-app messages, gone are the days of missed messages or calls.
Send targeted 1:1 messages or create groups to easily get in touch with a team or department.
These features and capabilities increase workplace organization and stop scheduling issues before they even happen. It's important to set your business up for success and investing in an employee scheduling software will reduce day-to-day friction and ensure daily operations are running smoothly.
Connecteam – The #1 Employee Scheduling App
Easy to use, quick to implement.
Employee Confusion
Confusion among employees when it comes to shifts can occur for a number of reasons, including the unpredictability of shifts and last-minute changes.
If there's no consistency or people are able to swap and change at a whim, with no system to track it all, it can cause havoc in the workplace.
The way to avoid this is to plan in advance and double-check the schedules so there are no conflicts.
If there is consistency, then it's also important to hold employees accountable for their own schedules and to find a replacement if they are unable to do a shift. This means that managers need to do their part and compile schedules in good time so that employees can make alternative arrangements if they can't make a shift.
Make sure you choose the right software to help keep track of shifts and enable everyone access to the schedule so they can plan accordingly.
Clopen
Here's a nightmare scenario that would keep any employee disgruntled: being chosen for the dreaded 'clopen' shift, not just once but on a regular basis.
'Clopen' is a term that has been coined from the words 'close' and 'open'.
It effectively means that your employee has the last shift of the day and then has the first shift when the company's doors open. This may mean that your employee could work two shifts in a row without the ability to go home to get some shut-eye. This commonly occurs in hospitals, restaurants, and other 24 hour establishments.
So how can you ensure that your employees avoid the dreaded clopen? It really boils down to scheduling in advance and having the right time and labor management software in place that could detect conflicting shifts or ones that are too close together. Otherwise, it means the manager involved has to have a keen eye out for clopen when doing the final screenings of the schedule.
Clopens could also occur if different managers are responsible for different parts of the schedule (perhaps there's a night shift manager and another for the day). To avoid this conflict and to ensure your staff are kept happy, it's vital that the managers liaise with one another to ensure that employees get the break they deserve. Again, installing the right software could help the business in detecting these issues.
Overtime Spiraling Out Of Control
Are your employees still being productive if they work overtime and are your clients getting the service they deserve? If the answer is 'yes' to both of these questions, then there's no need to change the status quo.
However, overtime can become an issue and affect productivity. It's an extra cost to the business too, so it should ideally be avoided. But if your employees need to work more than 40 hours a week then it may be worthwhile to make them salaried employees.
On-Call Scheduling
Customer demand can be unpredictable, so some companies prefer to have employees on stand-by or on-call. This practice involves getting employees to call in before their shifts start to find out if they are needed or not.
If the shift is set to be a quiet one, employees could then be told not to come in for their shift.
But this practice is on the way out because it's frustrating for employees as they can't plan their lives around it and regulators are also increasingly not happy with this concept either.
Coffee chain Starbucks and retailers Gap and Abercrombie & Fitch (A&F) are just some companies that have pledged to scrap the practice.
Solutions to on-call scheduling are available – it just involves managers being more detail orientated when it comes to data or information about the business' busiest times and keeping track of everything.
Having staff on stand-by because you can't make predictions about customer demand is the lazy way out!
Read up on 10 tips to create an efficient job schedule so you can avoid on-call scheduling.
Unequal Shift Distribution
It's a common thing to rely on a select few employees to do particular tasks (like close up shop) or to get certain staffers to take particular shifts on particular days. It's difficult to be objective at the best of times!
But if you're not careful you could send out the wrong message, i.e. that you favor Susan Smith over other employees or that you don't think John McDonald is up to the task of being there when it's time to cash up.
If you have the right rota software system in place you can avoid these types of scenarios altogether. Selecting the right software management tools could also help in giving your employees their preferred shifts and in turn ensure that you have the most experienced people in place for the shift and the specific needs that come with it.
Messy Shift Swapping
There are pros and cons to allowing workers to swap shifts.
Allowing employees to manage their own time can mean less responsibility on the manager, but if it's not managed properly it can cause chaos and confusion.
Swaps could result in workers forgetting about their new shifts or you could end up in a situation where a qualified employee switches with a junior employee and there's a lack of experienced workers on duty.
There are a few easy solutions to avoid messy shift swapping.
You can put a procedure in place which requires employees who want to swap shifts to get in touch with management for approval of the shift swap.
Or with the help of a robust employee scheduling software, you can easily oversee shift swapping without employees having to get approval from management.
Employee Shortage
Scheduling issues can and will arise if you don't have enough employees to cover shifts.
Even though you may think you have enough veteran employees that help ensure shifts run smoothly, at the end of the day if there aren't enough employees to make sure, not only your employees are satisfied but customers are also satisfied, then you're putting your business at major disadvantage.
The solution to this problem is rather simple, hire more full-time or part-time employees to cover shifts that need it.
If there aren't many shifts that need to be covered, then you may be able to just hire a few part-time employees to help the day run smoothly and efficiently.
Last Minute Employee Absences
We're all human, even your employees, and sometimes things come up that make it impossible to get to work.
Forbes notes that "on average, 3% of full-time salary workers are absent from workdays regularly. While 2.1% are absent because of sickness or injury, 0.9% are absent for other reasons, the less acceptable ones among them".
No, we're not saying frequent employee absences should be tolerated, but if a consistent and punctual employee can't make it to work it can easily cause employee scheduling problems.
So what can you do to easily solve last minute employee absences? There are a few solutions to this scheduling issue.
You could ensure that each shift has at least 1 extra employee who is available to work if an employee calls in sick or unavailable at the last minute.
You can also make sure that your employee handbook has clear policies, procedures, and consequences to employee absences so you can avoid as many last minute no-shows as possible.
Lastly, with an employee scheduling software, covering these last minute employee absences has never been easier. With a powerful all-in-one employee scheduling software, like Connecteam, employees or managers can easily find replacements for their shifts and job qualifications help the manager ensure that only qualified users are assigned to each job type.
No Control Or Oversight
Lack of control or scheduling oversight can cause major headaches for the HR manager or whomever is in charge of creating the employee roster. Many managers rely on their personal phone to relay messages and updates to employees. These calls and messages can go unanswered or unviewed leaving managers little-to-no control or oversight.
What's a quick solution to gaining more control and oversight?
You can set clear company policies and procedures in place that employees must follow if they have a problem with their schedule. For example, insteading of messaging, you can require that employees call if they need someone to cover their shift, or if they'll be arriving late. If the manager does not answer, they are required to show up for work regardless or find a replacement themselves.
You can also invest in an employee scheduling software to handle this completely. With Connecteam, managers have complete control and real time oversight over employees and their schedules from the desktop or a mobile device! Managers will receive notifications and alerts in real-time if a shift is covered or if there are changes in any way. Managers can even set shift swapping limitations, only letting those with the required experience to claim certain open shifts. You can also put shifts up-for-grabs available and set it so only an employee with a certain experience level can grab the shift.
Inability To Manage The Work Schedule On-The-Go
It's not uncommon for managers to be on-the-go and out of the workplace for some of the day and during these times there must be scheduling oversight. For example, a situation may arise when a manager is out of the workplace and an employee cannot show up for a shift or calls in sick at the last minute.
In order to manage this situation as smoothly and efficiently as possible, it's important that managers have access to schedules and employee information on-the-go.
The solution to this scheduling issue is easy, start using an employee scheduling software. With Connecteam, you can easily and quickly edit or create new shifts on-the-go. Managers are also able to see shift information and communicate with relevant employees through the in-app chat, all directly through their mobile device in the palm of their hands.
The Final Word On Employee Scheduling Problems
When all is said and done, the main staff scheduling problems are last minute scheduling, lack of the proper technology, employee confusion, clopen shifts, lots of overtime hours, unequal shift distribution, messy shift swapping, employee shortages, and last minute absences, no control or oversight, and the inability to manage the schedule on-the-go. While not all these problems are 100% stoppable, they are definitely avoidable. In the end, it all boils down to two things: communication and organization.
In summary, we highly recommend scheduling software that allows you to create, change, and publish schedules at the click of a button. The days of endless excel spreadsheets are over, using an employee scheduling app will save you so much time so that you can focus on the things that truly matter in your business.
Experience The Power Of Complete Employee Scheduling Oversight With Connecteam Today!
14-day free trial, no credit card required.
Start Your Free Trial