Table of contents
The staffing industry has seen continuous growth, 3.4% to be exact, over the last few years. In fact, it's growing faster than the economy. Knowing that your industry base is on solid footing, you can focus your attention on business development for recruitment firm.
To begin with, the market is looking for quality candidates – with 40% of employers looking to hire full-time employees and 47% looking for temporary employees – and as such, it's your responsibility as a staffing firm owner to deliver.
However, it's not as simple as just having quality candidates to fit within a company and its expectations. As a business owner, you constantly need to look for ways you can expand and grow your recruitment business development strategy. If you're happy with where your business stands then carry on as you are! However, if you're looking to add more resources to grow then carry on reading.
In this blog, we will discuss 11 practical staffing business development growth tips for staffing firm owners looking to expand their business:
Use Success Stories
It's all well and good to toot your own horn but if you aren't showing proof then it's nothing more than empty words.
Your prospects hear the same pitches on a daily basis so make sure you stand out by lining up customer testimonials of the amazing work you do.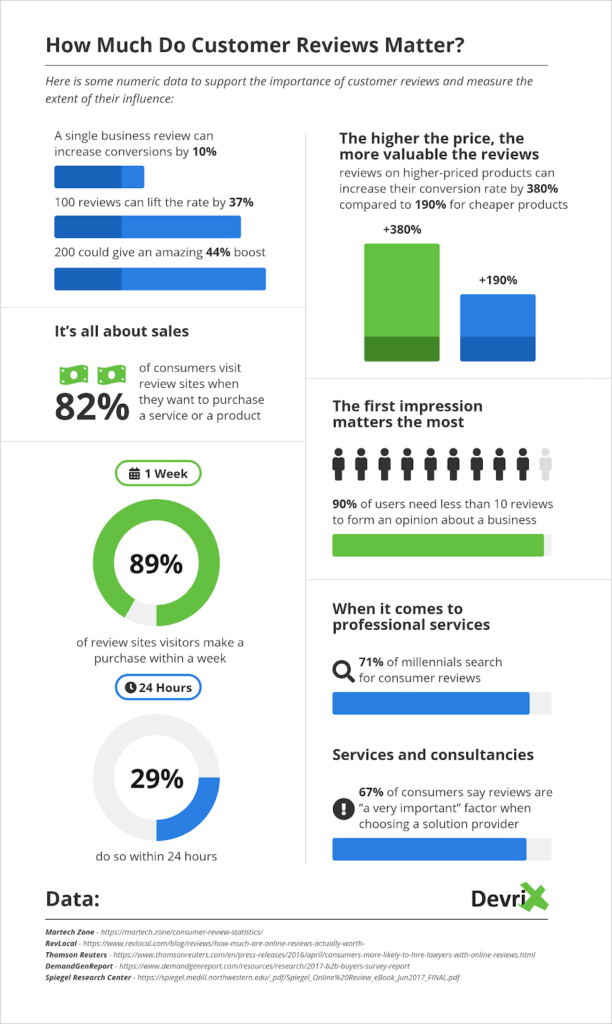 You may be on excellent terms with a current client so ask them if they're willing to write a testimonial and even do a video testimonial that you can share on your website and include in emails to prospective clients. Success stories are a great recruitment business development strategy so use them to your advantage.
Use Video Often
Here's the thing, 84% of customers trust testimonials almost as much as personal recommendations they get from friends and family. And video testimonials take that to the next level. Adding testimonials, or even just a general video, to your email is a great way to engage new clients so you stand out from the crowd.
Loom, a free tool, is a great tool to create videos. However, make sure you embed the video within the message and not as an attachment to increase the open rate.
The Right Tools Are A Must
Let me guess, you're managing your entire staffing company and employees through pen and paper documents and endless Excel spreadsheets. Not only is this messy and disorganized, but it's also impossible to track and the lack of control and data flow is overwhelming. If we've hit the nail on the head, don't worry because through an all-in-one employee management app, you can regain control and streamline daily business operations.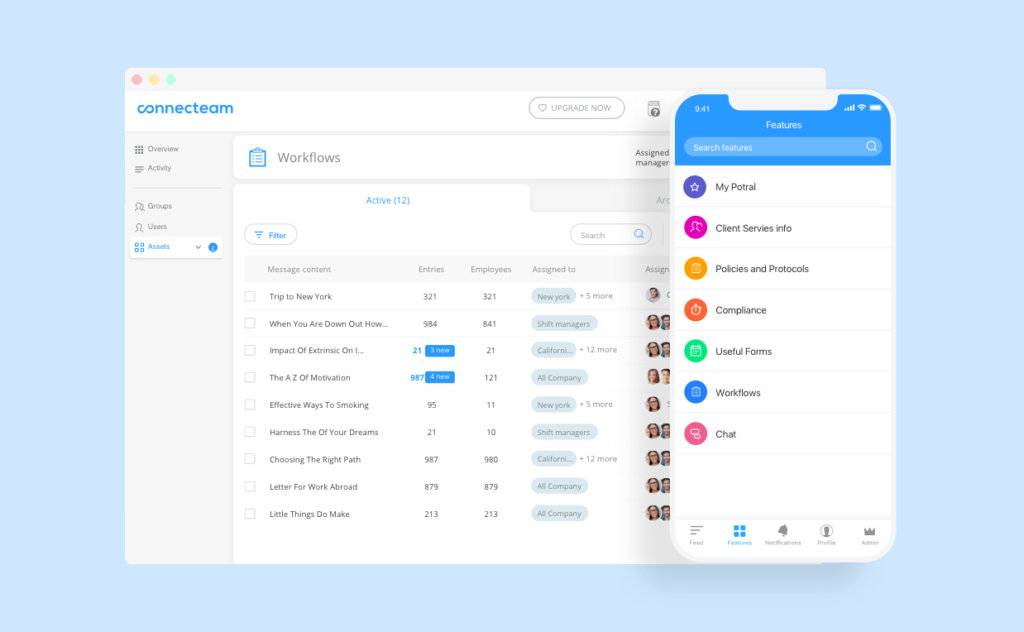 Many staffing companies turn to Connecteam to manage shift scheduling, time tracking, compliance, internal communication, employee engagement, and more. Connecteam is the best employee management app that offers an all-in-one solution so you can effectively manage your company from anywhere.
Efficient job scheduling: assign employees for services based on various requirements, provide relevant information including time, address, and special instructions, allow employees to accept and reject shifts, and more.
Real-time availability: in real-time, see employee's availability on the schedule and ensure you distribute shifts accordingly.
Notifications about shifts: whenever an employee arrives at their shift, rejects the shift, or doesn't show up at all, you can receive all notifications to ensure everything is running smoothly.
Client services and information: provide the best experience for your clients & maintain a useful information folder for each client, to equip employees with the information they need.
Streamline communication: easily provide your team with relevant information and communicate via updates, notifications, private chat, and an employee directory.
Compliance through 'read and sign' forms: keep all your employees compliant through digital 'read-and-sign' forms, such as policies and procedures, uniform and dress code, and more.
Automating checklists and forms: reduce friction and improve response time by automating reporting processes, expense reimbursement, equipment check, and more.
Onboarding new hires and training: quickly and efficiently onboard new workers and get them up to speed through read and sign forms and mobile training.
Company protocols and policies available: keep all information available in real-time, from the employee handbook to important company protocols, how-to guides, and more.
Simplified time tracking and payroll: Easily track work hours, send automatic reminders to make sure workers are clocking in and out in and out, vacation and sick day requests, timesheets edits, and more. Easily export timesheets to Connecteam's integration with QuickBooks Online or Gusto for smooth, 100% accurate payroll.
Streamline your business with Connecteam
Connecteam is the best solution for staffing companies and is an all-in-one app equipped with everything your business needs to run daily operations smoothly.
Try Warm Calling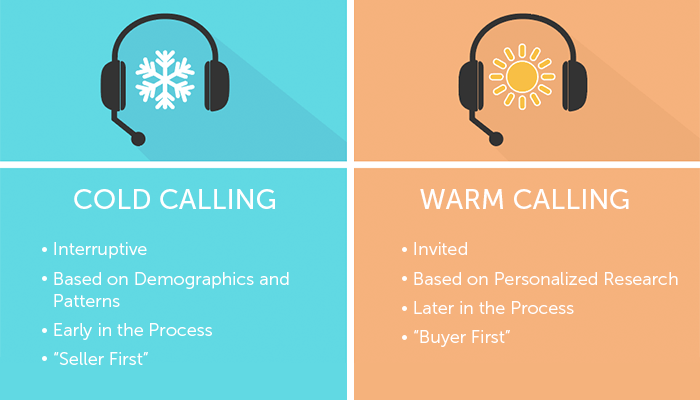 "Warm calling is an approach to prospecting that puts relationship-building first by highlighting common interests."
Warm calling is a preferred method nowadays to get a prospective client on the line as they've already had contact with you before and showed interest. Your call doesn't come as a surprise so they're more likely to listen to your pitch as a level of trust was previously established.
You can also apply this method on LinkedIn by asking an existing client for an introduction, for example.
Focus on Shared "Core Values"
People like to do business with someone they like and trust, that also applies to companies. If they like and trust your company then you're already on the right track. It isn't enough just to share some things in common with your clients, instead these professionals want to work with a company that shares the same core values.
Share what your company philosophy is, how candidates are treated, what methodologies you use, and how your company's values align with a potential client's own company.
Quality is Golden
Without a doubt, you should be making as many calls as you can however, the quality of your calls is more important than the quantity. But what's the key to making this happen? RESEARCH.
From the start of the call, you should be able to ensure that an engaging conversation takes place because you know exactly who you're talking to, what they do, what their responsibilities are, what challenges they're facing with hiring, and so on. This allows you to have a better chance at conversion.
Look Into Opportunity Data
When you find the right person in a company, build a strong rapport with them, and receive job orders then there is an opportunity to expand this relationship. That all starts with opportunity data.
Opportunity data occurs when action-based signals suggest that the time might be right for a purchase. These action-based signals show that buying opportunities are right around the corner, based on budgets, priorities, and new hires looking for a change.
Look out for the following opportunities: employee departures, funding, layoffs, company awards, earnings reports, new hires, open positions, partnerships, mergers and acquisitions, leadership changes, promotions, and so on.
"When companies are experiencing growth, all that new human capital needs to be leveraged and the potential needs to be realized. When we reach out to high-growth companies or companies with specific positions posted, we've found a distinct increase in win-rate … without changing a thing about our sales cycle." says Brandon Battey, Senior Sales Manager at ZoomInfo
Social Selling
Using social media to your advantage is an important recruitment business development strategy. Ensure you're sharing the right and relevant content and be sure to provide your network with valuable contributions. As long as you maintain your efforts then you can receive a healthy amount of referrals and recommendations, meaning you don't need to do as much cold or warm calling.
You can find more tips here to ensure you're maximizing your social selling.
Ongoing Training
They don't say practice makes perfect for no reason. Invest in sales training so you can keep yourself and your team excited, prepared, and fresh.
Live role-playing
Sourcing
Intake meetings
On-demand courses
Mentoring
Find out more here about creating an effective and easy training program.
Analyze Current Client Base
You might experience high turnover, but this comes with the territory when you're a staffing company. What you need to do is review and identify which prospects are the best to target and this starts with looking at who your current clients are.
Look at which current clients give you the best ROI? Are you performing well in a specific area or certain business sizes?
By knowing what works, you can look at bringing in similar customers so you are focused on revenue and less about replacing a customer who left.
Keep the Pipeline Full
When you have a lot of business coming in from existing customers, you might be tempted to neglect your pipeline. However, you have to continue to bring in prospects from every step of the sales process so that way you can ensure incoming revenue at each turn.
Be sure to set aside some time every week to follow up with customers at each step of your prospecting process.
The Bottom Line on a Recruitment Business Development Strategy
Knowing that the Bureau of Labor Statistics projects steady growth for the staffing industry in 2020, the opportunity has never been better to focus on business development for a recruitment firm.
The tips we shared above can help with effectively growing your staffing business development.
#1 Management App
Connecteam's employee app is the perfect solution for your staffing company. Job scheduling, multiple communication tools, compliance, online mobile-first checklists, forms and reports, and much more, all from one place.
Get started for FREE
Want to Receive More Great Articles Straight to Your Mailbox? Subscribe Here ⤵