Starting a Pressure Washing Business: 6 Easy Tips
Pressure washing is a valued service as it's the most effective way to remove dirt and grime than traditional cleaning methods. Having a stunning home or building exterior can help increase the "life expectancy" of a physical structure and its finishes. 
So if you're thinking of starting a pressure washing business, you're in pretty good hands. Why? Pressure washing doesn't require you to have a ton of cash to start up, it isn't hard to learn, and gets you outside instead of sitting at a desk from 9-to-5. To get you started off on the right foot, we've gathered six easy tips to make starting a pressure washing business stress-free. 
Starting a Pressure Washing Business: 6 Easy Tips
1. Hone your skills
Buying a pressure washer or spraying down a driveway isn't going to cut it. Make sure you develop and hone your skills – learn how to pressure wash without damaging the surrounding area (like plants or surfaces) and know how to reach those hard-to-reach areas.
Borrowing a pressure washer or renting your own can be a great way to test different surface types. Additionally, you can watch tutorials on YouTube from professionals but make sure to follow safety tips to avoid injury. 
2. Properly set your pressure washing business up
Starting a pressure washing company requires proper licenses, insurance and permits. Depending on your local laws and regulations, the exact permits required will vary. Therefore, make sure you contact your local licensing office or county clerk so they can inform you what the requirements are – simply search on Google, "find my county clerk", if you're not sure who to contact.
Give your business a name and buy a domain name that matches as this will become your web address.
To get your pressure washing company off the ground, you need a business license that your local, state and federal government requires. For some small business owners, it's as easy as acquiring a state-sanctioned small business license. However, others may require more, it depends on what you do and where you live. 
Register your business for tax purposes.
Check what type of taxes you may have to pay, self-employment taxes and sales taxes, so that nothing goes wrong when starting a pressure washing business. 
It's important that you purchase liability insurance, workers' compensation and equipment insurance so that you're protected against property damage that may happen while working, injuries to self or employees, or equipment damage. 
Open a business bank account.
A business bank account helps to separate your personal assets from your company's assets, and this is totally necessary for personal asset protection. Additionally, accounting and tax filing are a lot easier. 
Make sure you have a business credit card to separate personal and business expenses by having all your business' expenses available in one place. This will help your company's credit history and that makes it easier to raise money and investment in later stages if needed. 
3. Get your own pressure washing equipment
When you first get started, renting pressure washing equipment might make more sense however, in the long run, you will need to purchase your own. 
Some equipment you may need includes:
Pressure washing gear – pressure washer, pumps, engines, nozzles, chemicals, surface cleaners, etc. 

A truck or van to haul your equipment with decals for the side of the truck or van.

Uniforms or work shirts.

Pressure washing software

to manage scheduling, time tracking, communication, client information and more.
Easily manage your business and employees with Connecteam
Communicate, engage, schedule, track time, and train all your employees with Connecteam's all-in-one employee app. With Connecteam, you have the best all-in-one employee management app in the market so you can easily manage all your employees from one place. Plus, it's easy to use, customizable and affordable like no other!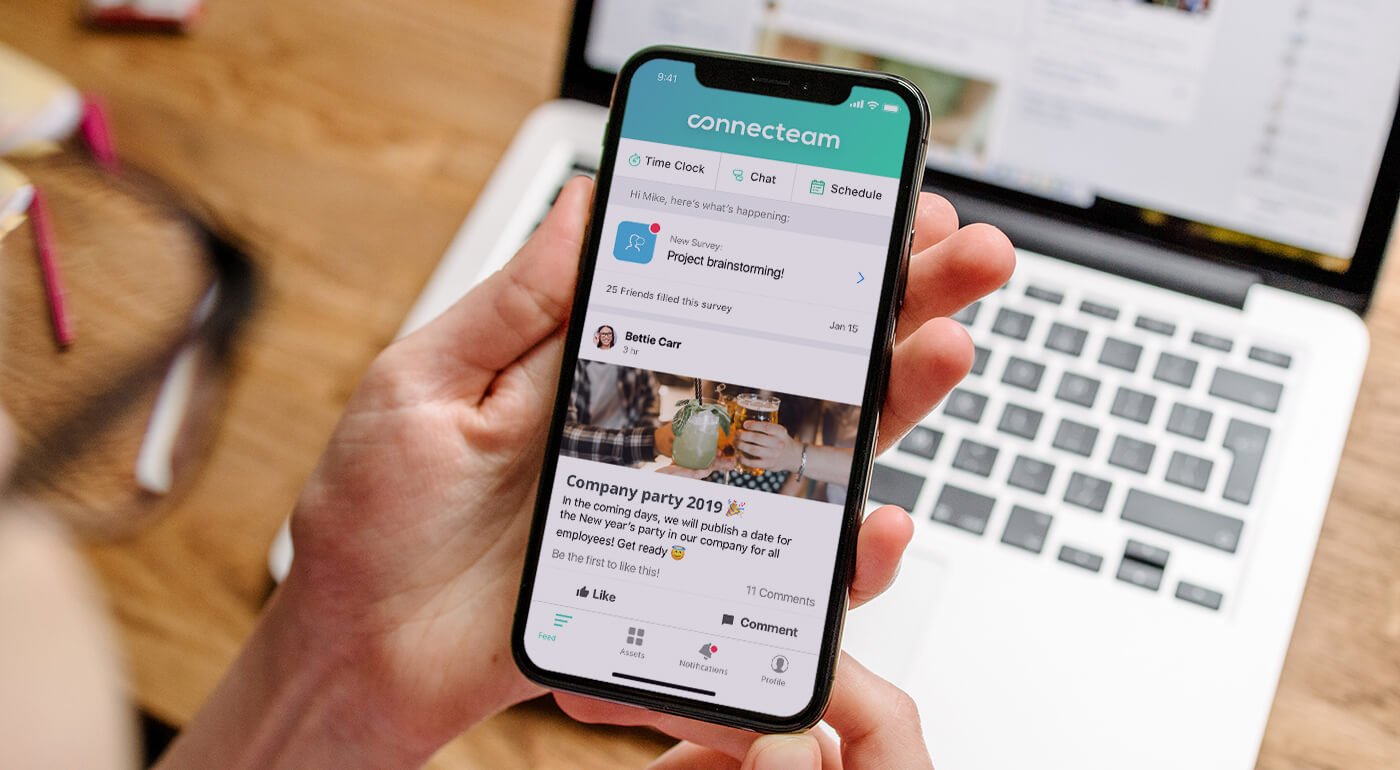 Start for free
4. Set your fees
Running a successful pressure washing company means you need to do a little background on what you can charge for your service. The average homeowner spends around $184 to $380 for a home pressure wash and the exterior surfaces.
Some common pricing includes:
Exterior siding of a home: $100 to $300

Driveway: $80 to $200

Deck or patio: $250 to $500
Commercial properties usually pay around $0.25 to $1.50 per square foot for the exterior surface area. Higher rates can be charged for multiple story buildings and also include the rental cost of required scaffolding or window washing equipment so you can reach higher levels.
Note that vehicle cleaning costs around $50 to $100. Whereas washing semi-trucks and boats would be around double that amount. 
5. Marketing is key
When starting a pressure washing business, you need social media. The more accounts, the better. Using a single platform isn't enough, you need to have a presence on as many social platforms as possible.
A presence on social media is a must as it helps with the following:
Build a credible reputation 

Attract a new audience

Connect with like-minded professionals 

Diversify your marketing efforts

Drive traffic to your website.
Social media is a great way for you to connect with prospects and customers. When you do it right, it can boost sales easily! And yes, it may be daunting to post regularly and at the right time, but there are free tools that can automate this process – like Buffer. 
"Start with your top three marketing objectives, then evaluate how social media may help you achieve them. Too often business owners buy into the idea that 'I have to be there. I have to be in all these new places or I'll be left behind.' But social media has to help you reach your objectives or you're just wasting time. Don't think of social media as just a megaphone for your business, but think about how it can help you reach your goals."

John Jantsch,  business marketing consultant, speaker, and author of Duct Tape Marketing.
6. Plan ahead
Always be thinking about pressure washing business ideas, from six months to a year and beyond. While it seems like you are jumping the gun, that's not the case. Growing your business requires you to be ten steps ahead. Every business regularly reviews its business plan to make sure that it's continuing to meet its needs.
Plan your business model
Offering additional services, like window washing or sandblasting, will require more employees and possibly more equipment to get the job done. 
On a side note, if you hire personnel, make sure you comply with all Occupational Safety and Health Administration requirements. Such as appropriate hazard identification, injury reports, proper safety precautions when operating potentially dangerous equipment (e.g. pressure washer, ladders, etc.). 
Follow these simple tips to stay ahead of the game: 
Make bookings easy.

Once your client pays an invoice, be sure to send them a thank-you note or email, plus an opportunity to schedule the next pressure washing gig.

Automate client messages.

Create templates so you can easily send quotes, invoices, and more – this makes it easy to stay in touch and on top of everything every step of the way.  

Improve retention with special offers.

Offer a discounted rate for follow-up appointments to help boost client retention.

Offer referral discounts.

Give a free service or discount to clients who refer you to friends and family, it's a great networking opportunity! 
With the following ideas, it becomes easier to see how your business can evolve in the months or years ahead. 
Scale your business with Connecteam
Connecteam is a leading all-in-one employee management app that allows you to effortlessly manage your employees whether they're in the office or out on the road. Communicate, engage, schedule shifts and track time with GPS stamps, send digital reports while in the field and so much more. Connecteam offers the full package at the best price. So what are you waiting for?
Find out more
Want to get more tips?
Join 20,000+ others who get our weekly newsletter with Business owner tips!