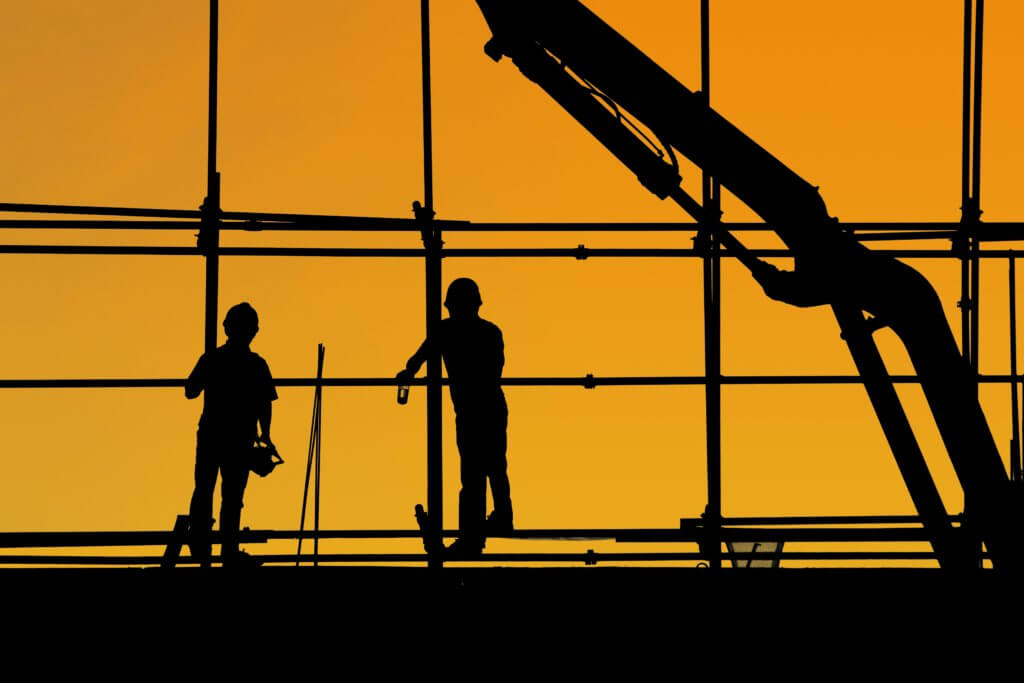 If I know anything about the construction industry, it's that it's made up of many moving parts. And if you know little about construction, then you'd think I was being literal here. Like trucks, material, crew members, and so on.
But the construction field is so much more than materials!
It involves consulting, accounting, complying with local or federal permits, and controlling how work is performed. Not to mention tracking how much time is spent on each project, job site, and how many hours the crew is throwing into the project.
This is where a construction time tracking app is golden.
Why use a construction time tracking app? First of all, it's the 21st century! And second, manually tracking time via pen and paper or Excel spreadsheets only invite error and time loss. Still not convinced? See below just some of the most beneficial reasons why you need to implement a construction time tracking app ASAP.
Capture all costs so you don't underbill clients

Keep on track by being able to assign a certain amount of hours to each job

Add value for the client so they can see a breakdown of costs and hours

Improve quotes so you can see the big picture of how long a job actually will take

Easily see which employee worked at which site and for which project

Understand

how long it took your crew to complete the project
Running a construction company is hard work, and that's an understatement. However, that work can be easier when you use construction time tracking software. Below, we list the best time tracking apps for construction that you need to look into.
7 Best Construction Time Tracking Software Solutions
Connecteam is the best time tracking app for construction companies as it offers an industry-leading all-in-one mobile-first solution so you can efficiently and effortlessly manage your organization from anywhere with one tool. The best part is that Connecteam's construction time tracking app allows your employees to simply clock in and out directly from their mobile phone, no matter where they are.
The Connecteam time tracking app for construction companies is equipped with a one-touch clock in and out, requesting time off right from the app, GPS capabilities, real-time availability, auto-reminders, and so much more.
Besides being the best time tracking solution for contractors, Connecteam's all-in-one app is equipped with everything your construction business needs to run daily operations smoothly: safety resources and training; receiving reports and forms in real-time and while on the go; targeted communication allows you to reach every crew member; flexible schedules for easy planning and distribution.
Key Features
Pricing
TSheets (now QuickBooks Time) is a well-known time tracking solution, project tracking, and labor estimates. Its core features include accurate payroll, detailed timesheets, workforce visibility, and remaining compliant with DOL and DCAA standards. 
Key Features
Pricing
By downloading Hubstaff on any mobile device, your construction team can easily clock in and out at any job site. Once downloaded, Hubstaff runs in the background so you and your employees can focus on getting the job done.
Key Features
Pricing
Raken makes it easy to digitally track hours and streamline payroll. Raken Time Cards allow you to bulk upload your crews and allocate hours to all teams in one go. Plus, it's simple and quick to add members from the app or edit hours for an individual team member.
Key Features
Pricing
busybusy is a cloud-based solution that's available on any mobile device, tablet, or browser. And if you don't need employees to clock in and out individually, then supervisors for smaller crews can even clock the entire crew in or out at once (not available on the free plan).
Key Features
Pricing
As cloud-based software, ExacTime ensures that your password-protected data is available from any device and employees can clock in from anywhere with a click of a button.
Key Features
Pricing
ClockShark is a professional job costing solution for your labor. This way, employees choose what Job and Task they are working on with each clock in so, you as a manager, know what they're doing. Easily read those jobs and tasks on a smooth electronic timesheet, and make edits as needed.
Key Features
Pricing
Frequently Asked Questions On Using A Construction Time Tracking App
Why Should I Invest In A Construction Time Tracking App?
There are countless benefits of implementing a construction time tracking app. Among the most important to your construction business are; saving on costly mistakes due to manual errors on timesheets, ensuring you're fully complying with regulatory laws for overtime and record-keeping, and fewer accounts of time theft.
Plus, a construction time tracking app offers you full visibility with robust data on employee hours and productivity.
Will I Have To Pay Per User?
Not all construction time tracking apps are the same so when it comes to pricing, this varies greatly as well. Some construction time tracking apps will charge per user. Others will charge per project or location or the features you need. Be sure to read everything on the pricing page and ask the sales representative as many questions as possible so that you're fully informed about pricing.
The Bottom Line On A Construction Time Tracking App
The days of manual time tracking are long over. With an automated construction time tracking app, you are saving time and money while also reducing errors. With the list of 7 construction time tracking app solutions above, you can truly take your construction company to the next level. Sign on for a free trial, if one is offered, to really understand if you're using the best construction time tracking app.
Time Tracking Has Never Been Easier