Providing your security guards with the proper training is crucial to providing top services and keeping your clients safe. Learn all the ins and outs of security guard training in this guide.
Table of contents
Security guards, all too often, don't receive adequate training.
As a result, they are forced to learn necessary safety measures the hard way, leaving room for potentially harmful, lethal, and legally damaging mistakes. And besides, you want your team to be able to provide top-notch services.
Training your teams on all their tasks and responsibilities is crucial to ensure they perform their jobs safely and correctly. And while security guard training takes time and effort, it can make all the difference to your company's success.
So with no further ado, let's dive into some key aspects of security guard training programs.
Getting Started with Security Guard Training
Until recently, security officer positions did not require much training or qualifications. Many security jobs only require a General Educational Development Test (GED) and a clear criminal record.
And yet, this job requires many skills and responsibilities.
Effectively training your team is therefore essential to empower them to face modern challenges, perform at a high level, deliver excellent customer satisfaction, and comply with government regulations.
Some of the leading security guard training topics include:
Guarding and monitoring premises
Operating surveillance equipment
Preventing theft
Communicating quickly with emergency services
Escorting individuals around a site or off the premises
Assisting in the secure transportation of money or highly-priced goods
Making quick decisions and prioritizing duties
As every security organization has unique needs, it's necessary to first understand your company's specific security guard training requirements.
Unleash the Full Potential of Your Business with Connecteam's All-in-One Management Software
Types of Security Guard Training
While there are many different types of training for security guards, they usually fall under three categories.
Basic Security Guard Training
Basic security guard (BSG) training is a foundational course that covers the essential knowledge and skills required for individuals to work as security guards. Examples of BSG training topics include:
Legal responsibilities and limitations
Emergency response procedures
Communication skills
Access control and perimeter security
Patrolling techniques and surveillance methods
Crowd control and event security
Ethics and professionalism
Physical intervention and use of force (in some jurisdictions)
Cultural diversity and sensitivity training
Security technology
Occupational Health and Safety Courses
Occupational Health and Safety (OHS) courses are training programs designed to educate employees on workplace health and safety hazards and how to prevent them. Typical OHS courses include:
Use of force training
Emergency response training
First Aid and CPR
Fire prevention and safe evacuation
Control of Substances Hazardous to Health (CSHH)
Incident reporting and investigation training
General Security Guard Training
General security guard training is more specialized and in-depth training on specific security aspects, such as emergency response, access control, and report writing.
Such training provides security guards with broader knowledge and skills beyond the basics of security operations and prepares them for different situations.
They can cover a wide range of topics, such as:
crisis management
conflict resolution
communication skills
legal issues

But how to train security guards is the big question that many business owners need answers to.
Simply read on to find out what should be included in any security guard training program.
Download your FREE guide on "6 Pillars for Improving Frontline Employee Retention" ⤵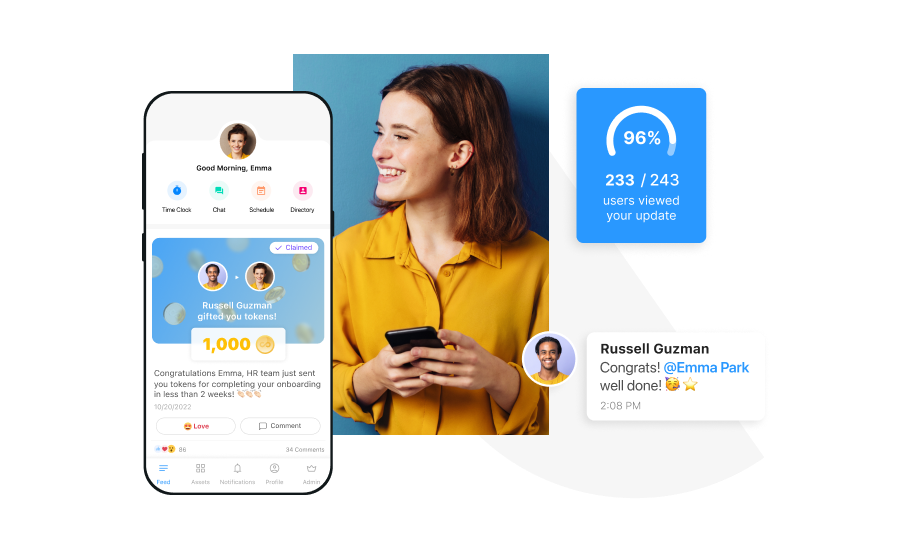 Elements to Include in Security Guard Training Programs
Whether your guards patrol the mall or provide armed security for sensitive facilities, be sure to include the following:
Vision Statement
Put a vision statement defining your company, values, and future goals at the core of your training program.
Your vision statement highlights your team's common goal and direction.
Training Requirements Document
A training requirements document (TRD) outlines specific training needs and requirements for a particular organization or department.
It is used to ensure your employees have the necessary skills and knowledge to perform their job duties effectively and efficiently.
A TRD typically includes information such as:
The type of training that is required
The frequency of the training
The target audience
Specific goals or objectives
A curriculum and training materials
This document is often used as a basis for developing a comprehensive training program that can help to improve employee performance, increase productivity, and enhance overall organizational effectiveness.
Give Your Security Guards the Best Training Resources They Need to Do Their Job Safely and Effectively
Discover More
Calculate the cost of Connecteam's app for your security business and start saving time and money
Estimated Yearly fee
(save 18%)
For the full list of feature, please visit our pricing page.
Subscription fees applied for this computation are based on Connecteam's pricing plans as of this writing
Factors Shaping Security Guard Training
Various security threats
As security officers, you're responsible for protecting against a variety of threats, such as:
Rapidly unfolding ambiguous scenarios with little time to reach complex decisions.
Physical threats include theft, vandalism, property damage, assault, and other violent crimes.
Terrorism includes attacks on buildings, transportation systems, and other high-risk areas.
A mall security guard won't need to undergo the same counter-terrorism training as a SWAT unit. However, any training program in this day and age should consider the above factors.
Technological changes
New technology makes it easier and more effective for security officers to protect people, facilities, and assets. On top of that, tech-savvy professional security officers bring added value to your security guard company and clients in the form of advanced and quick problem-solving.
A successful training program should therefore cover state-of-the-art technology available to the industry.
Learning new technologies furthermore allows your security officers to expand their career opportunities and better prepare for new challenges.
Regulations and reforms
The security industry is a heavily regulated one. And if anything changes, technology is likely a driving factor.
By moving a significant amount of violence and crime online, technology has already created a whole new division of security: cyber-security.
Technology directly impacts security concerns in the offline world, likely to be reflected in new rules and regulations.
Your training program should be flexible enough to adjust quickly to reflect new regulations and industry reforms.
Using Technology to Optimize Your Security Guard Training
Many noteworthy security guard software solutions are available today that let you create, manage, and track the progress of security guard training programs simply and quickly.
Mobile training apps are especially efficient as they allow you to deliver intuitive training programs for your security teams to complete right on their mobile phones.
See how Connecteam, the best all-in-one employee training app makes training your security team simple, quick, and efficient.
Simple course creation
Create fully customizable training courses on any topic. Organize them into sections or chapters to make them easy to navigate and digestible, and include any desired training materials – from documents and PDFs to links and videos.
Add custom quizzes to test your team's understanding of the covered material and a post-training survey to gather feedback and insights on your training program.
Intuitive learning experience
Instantly deliver mobile courses to all the right team members wherever they are. Your trainees can start, continue, and complete courses over multiple sessions at their convenience. Ensure trainees complete their training on time using deadlines, auto-reminders, or the in-app chat.
Learning tracking
Track progress, performance, and course completion per trainee or course in real-time. This allows you to quickly evaluate your employees' knowledge and skill sets, spot areas for improvement, and make data-driven decisions on optimizing your training program.
Addressing Common Training Program Concerns
You can expect to deal with some pushback as you try to move forward, and here's how you can deal with the most common causes:
Budget issues: While it might seem pricy, investing in employee training will have long-term financial benefits.

Companies with formalized training programs have a 218% higher income per employee.
The same companies also enjoy 24% higher profits than similar companies in the industry that don't have formalized training.
Research further shows that training increases operating income by 52% and improves productivity by 81%.

It requires too much effort: Setting up a new training program for your security company can be daunting. But it doesn't have to be with the right tools and attitude. As the saying goes: "Don't put off until tomorrow what you can do today."
We don't have IT support: Luckily, many training software solutions don't require IT support. Intuitive mobile app platforms, like Connecteam, are easy to use, implement, and learn and offer full customer support.
The Bottom Line on Security Guard Programs
Overall, providing your team with the proper security guard training ensures they know how to identify and mitigate potential risks, respond appropriately to emergencies, and provide outstanding security.
And remember that by empowering them to provide top-notch service, you can boost your company's standing and bottom line – it's a win-win!
The best part is that it doesn't have to be complicated since training apps make creating, delivering, and tracking training simpler than ever.

Want to Receive More Great Articles Straight to Your Mailbox? Subscribe Here ⤵