We've covered the rise of nonprofit organizations and how you take a slice of the market. We have gone into nonprofits to find out which job roles are required, along with their responsibilities. You have all the tools you need to get started!
Table of contents
From fundraising donations to daily operations, find out which roles are behind running a nonprofit and their responsibilities. Bonus: learn about the tools nonprofits can use to ensure their goals are met!
Nonprofit organizations (NPOs), also known as non-business entities, not-for-profit organizations, or nonprofit institutions, are usually set up to advocate for a cause.
Even though the goals of a for-profit business and an NPO and NGO are to bring in as much revenue as possible, the way the money is allocated is very different!
In a for-profit business, money usually goes to the owner and its employees. In an NGO or NPO, the money goes to the cause they are fundraising for. So, if the mission is education, then the educational center will receive all the money collected.
Due to that, nonprofit organizations rely on external donations and investments to survive! Therefore, they operate publicly and are accountable to the following:
Funders
Volunteers
Program recipients
The general public
Other stakeholders
For an NGO or NPO to raise funds successfully, it needs to build goodwill, trust, and reputation. By gaining the public's trust, the NGO/NPO has a greater chance of meeting capital goals.
Nonprofit Typical Roles And Why They Are Important
Since most nonprofit enterprises are structured similar to a for-profit business, roles include management positions, executive directors, accounting/bookkeeping, human resources, marketing, IT, etc.
Nevertheless, nonprofits also have positions that don't apply to the general workforce!
For example, an outreach coordinator is responsible for influencing the local community with the aspects of the project. However, their role doesn't end there. They are also responsible for event planning, management, volunteer recruitment process, and other community relations activities are parts of their job responsibilities.
Nonprofit job titles are based around the following:
Fundraising planning
Securing financial support
Creating events for donors
Running projects to ensure the NGO/NPO meets its annual goals
NPO's Development directors usually work closely with grant writers. Their main job is to complete funding applications and claims for donations. By doing so, they can secure the needed capital for the annual financial goals. In a standard corporate job, these positions would usually fall under the marketing/public relations category.
Hence, it's crucial to familiarize yourself to ensure you are on the right path to employing the right roles and generating as much profit as possible.
In addition, knowing all the job titles will make it easier to adapt from the commercial to the nonprofit sector. You will also understand which commercial skills you can utilize and use in your new role. If you're starting your own non-profit organization, you will know which skills are needed.
But, there's no need to stress! We've compiled a list of the most common nonprofit roles.
No.1 App for NGO Volunteers and Employees
Connecteam is the #1 tool to streamline communication, build work relationships, provide training at any point in time, & so much more! 
Start For Free!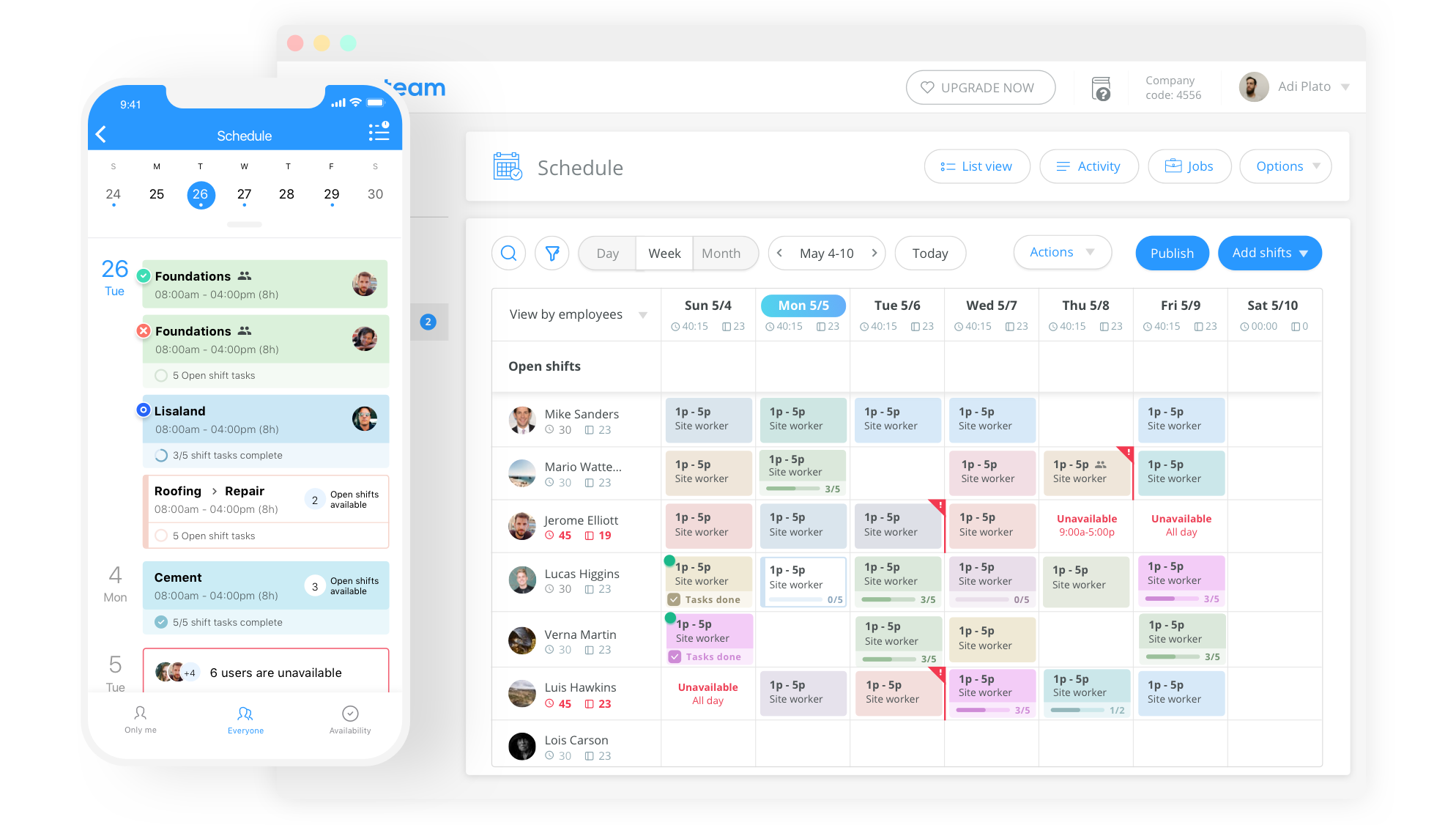 Most Common Nonprofit Job Titles and What They Mean
If you are interested in building a career in a nonprofit, a role is almost always available. Since nonprofit projects come in many different forms, fields, and industries, nonprofit job titles are plentiful. Whether that's entry-level, management, executive, or even owning your own nonprofit.
Check out the full list below on the most common nonprofit job titles.
Executive Positions/ Top Management
We all know that management is an important part of any business. However, for the nonprofit sector, management can vary from business to business. It can either be:
Supervising the entire national or local operation
Ensuring the company is moving in the right direction
The senior executive positions in nonprofits usually come from previous positions in the corporate world.
Most Popular Nonprofit Executive & Top Management Job Titles:
Board Member
Board members are responsible for:
Overseeing the governance
Strategy
Relations with sponsors of your non-profit
Deal with financial decisions
By employing competent board members, you can dramatically boost the chances of a nonprofit to succeed.
Nonprofit Chief Executive Officer (CEO)
The CEO of a nonprofit organization is involved with multiple facets of the organization, similar to a CEO of a profit organization. Their role includes:
Daily operations management
Senior administrative staff supervision
Public relations
Oversees and manages organization programs and projects
Annual budgeting for the board of directors and ensuring staff stick to the set budget
Fundraising
Nonprofit Chief Financial Officer (CFO)
Nonprofit Chief financial officer (CFO) functions may vary a lot across different organizations. Their role is to make the best financial decisions for the company based on the allocated budget. Sometimes this role can be even harder than the normal corporate world, especially when you rely heavily on donations.
Nonprofit Chief Operating Officer (COO)
Nonprofit Chief Operating Officer (COO) job description involves all aspects of organization management. The COO works closely with the Nonprofit Director and the Nonprofit Executive Director to create reports for the nonprofit board members.
Nonprofit Director/Executive Director
A Nonprofit Executive Director has the same role as a Chief Executive Officer. Therefore, their main priority is to oversee all the work being carried out by all the departments. This role requires working closely with the board, and the departmental heads in order to ensure the whole operation is running smoothly and effectively.
Advocacy Director
As the role's title suggests, the nonprofit advocacy director's responsibilities involve advocating for the interests of your organization. It requires pitching the idea to organizations or governmental bodies in the hopes of implementing changes to help achieve your nonprofit's mission.
Director of Philanthropy
The nonprofit director of philanthropy manages all of the organization's charitable giving. This role helps execute the mission statement and guides the nonprofit to achieve its charitable goals.
The nonprofit director of philanthropy is responsible for budgeting, cultivating donors, developing outreach strategies, and other fundraising activities.
Development Director
A director of development's daily responsibility includes:
Developing fundraising plans
Securing financial support
Running special events for donors
Helping the organization reach its annual goals
This particular position is similar to that of a fundraising manager.
Other Examples of Popular Nonprofit Executive Job Titles:
Major Gift Director
Planned Gift Director
Planned Giving Director
Member Services Director
Program Director
Program Officer for Foundation
Recreational Therapy Director
Social Services Director
Social Work Manager
Special Events Director
Support Services Director
Teen Center Director
Volunteer Director
Volunteer Services Director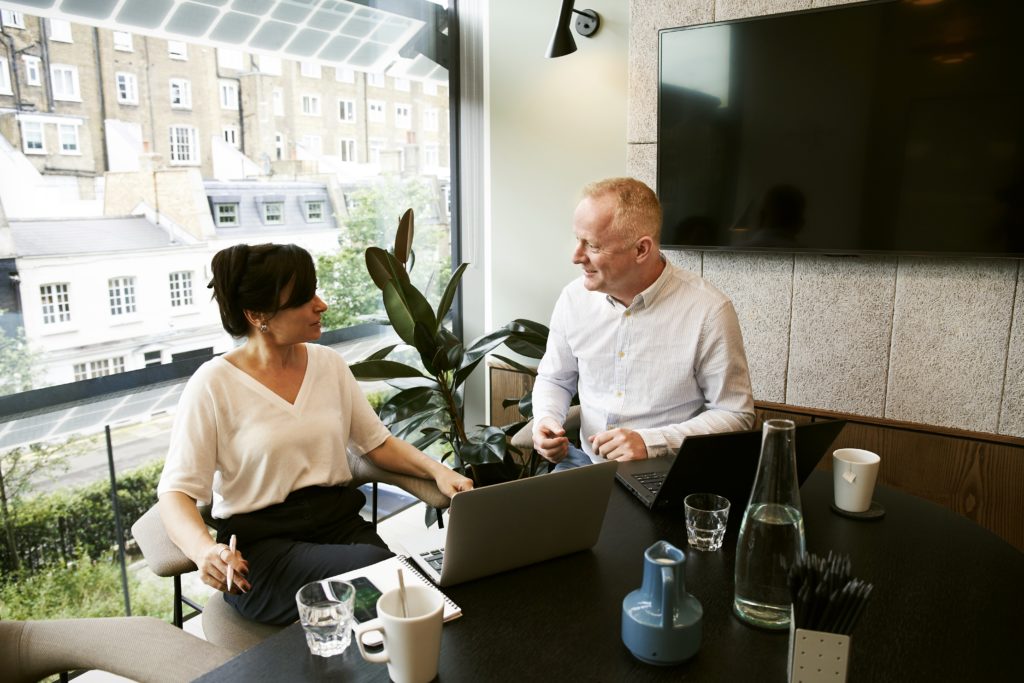 Nonprofit Administrative/Accounting Roles
In any organization, there have to be people who are experts at:
Organizing and executing office duties
Interacting with clients
Attending to the everyday operational matters
At times, admin seems as though they are behind the scenes, but their work is critical and keeps the whole entity functioning.
Most Popular Nonprofit Administrative/Accounting Job Titles:
Community Service/Nonprofit Project Coordinator
A nonprofit project coordinator is involved in managing and overseeing multiple projects. Also, it's their job to set budgets and supervise budgets. As well as taking part in community outreach.
Nonprofit administrator
The nonprofit administrator job usually means working back to back with the nonprofit board members to keep them up-to-date with the latest developments, marketing, and PR efforts. This role might also require assisting the Director of Philanthropy with fundraising.
Nonprofit Aides Supervisor
Aides Supervisor for nonprofit usually reports directly to Assistant Director and/or Program Director. The essential duties of this role include keeping an eye on the operations of the facility, supervising and training the Residential Aides staff members, facilitating team meetings, and serving as a liaison between all departments.
Other Examples of Popular Nonprofit Administrative Job Titles:
Compliance Coordinator
Financial Aid Representative
Member Records Administrator
Member Services Representative
Member Certification Manager
Membership Assistant
Program Manager
Project Manager
Public Relations Manager
Volunteer Manager
Planning Manager
Connecteam's Pro Tip 🧠
Non-profit organizations need a digital management tool to help streamline their operations and improve efficiency. With such a tool, you can more easily manage finances, track donations, communicate with volunteers, and organize events and programs. Try the most effective solution for your organization today!
Nonprofit Marketing/Communications Roles
Marketing and communication roles for nonprofit organizations are responsible for external outreach, promotion, lead generation, and building awareness among the target audiences. Whether that's being donors, associations, investors, or volunteers.
Most Popular Nonprofit Marketing/Communications Job Titles:
Nonprofit Director/Vice President of Communications
The Director of Communication's role is to put together a strategy that consists of online activities and the establishment's yearly conference. The Vice President of Communications focuses on public relations and branding.
Community Outreach Coordinator
Even though community outreach roles exist at for-profit companies as well, community outreach coordinators are crucial when it comes to nonprofits. That's because their main focus is to connect the organization to the general public. They achieve that by:
Organizing events
Recruiting volunteers
Entice the public to be enthusiastic about the project
A Community Outreach Coordinator works hard to build interest in the community and spread awareness.
Nonprofit communications manager
A nonprofit communications manager is similar to the Internal communications manager position. They work closely with the teams inside the organization to produce emails, social media, to generate interest in the organization. The difference between this role and the outreach role is that a communications manager uses internal information to spread the word. Whereas the outreach aims to get aid and such from people or companies outside the organization.
Grant Proposal Manager/Grant Writer
The grant writers for nonprofits have a very important role in the organization. This is because the performance of a grant writer directly influences the amount of money collected.
They are responsible for creating applications for funding. This includes the usual applications to foundations, trusts, or governments. Although the skill required for this position involves copywriting, the grant writer often works alongside the development director to create the content. They both ensure the nonprofit meet its yearly financial goals.
Other Examples of Popular Nonprofit Marketing/Communication Job Titles:
Administrator for Nonprofit Organizations
Advocacy Director
Business Office Supervisor
Campaign Manager
Chemical Dependency Director
Chief Association Executive
Community Health Director
Community Relations Director
Fundraiser
Fundraising Coordinator
Grant Administrator
Grant/Contracts Specialist
Grant Coordinator
Grassroots Organizer
Lobbyist
Marketing Associate
Nonprofit Fundraiser
Online Activist
Program Assistant
Program Associate
Program Coordinator
Social Media Coordinator
Special Events Coordinator
Community Organizer
Community Outreach Advocate
Community Outreach Coordinator
Community Outreach Specialist
Coordinator of Planned Giving
Compliance Director
Corporate Giving Director
Corporate Giving Manager
Critical Care Director
Development Director
Development Manager
Development Assistant
Development Associate
Development Coordinator
Development Officer
Director of Family Shelter
Director of Major Gifts
Director of Special Initiatives
Donor Relations Manager
Executive Director of Nonprofit
Financial Aid Director
Foundation Director
Fundraising Manager
Connecteam's all-in-one app is built for nonprofits.
Connecteam offers a solution that's easy to use.  From scheduling paid staff & volunteers, to smart time clock tracking with geofence, and even streamlining communication, you can have it all!
Check It Out
Nonprofit Health/Human Services Roles
Many nonprofits have to take care of their employees' and volunteers' physical and mental health. In addition, to their morale and wellbeing. Therefore, the employees chosen for this role need to specialize in abuse, addiction, and life counseling for adults and youth.
Candidates with human resources skills to:
Build skilled teams
Recruiting and organizing volunteers
Making sure everyone is taken care of and has everything in order to perform their daily duties.
Most Popular Nonprofit Health/Human Resources Job Titles:
Volunteer Coordinator
A volunteer coordinator manages the many moving parts of a volunteer force. The duty of a volunteer coordinator is hiring, recruiting, and placing volunteers. In addition to managing and training them.
Nonprofit Social Worker
Social workers for nonprofits usually serve as community builders or community organizers. They may work directly with individuals, conduct needs assessments, or assess needs on a larger scale. Also, they may be responsible for planning and administering programs.
Human Resources Officer
Human resources officers for nonprofits are very similar to those in regular companies. Hence, they are responsible for:
Hiring
Developing
Looking after volunteers
Employees, and other team members.
This involves functions such as hiring, training, and monitoring performance.
The main difference between HR for-profit companies and HR in nonprofits is that for-profit companies' main goal is profits. Whereas the nonprofit's aim is to be mission-driven.
"An effective non-profit HR manager must try to get more out of the people he or she has," wrote Peter F. Drucker in Managing the Non-Profit Organization.
Another difference is the way that they need to engage and motivate staff. Since they are volunteers and most are not money-driven, it's important for HR to boost morale.
Other Examples of Popular Nonprofit Human Resources Job Titles:
Child Care Worker
Child Life Specialist
Child Support Case Officer
Childbirth Educator
Counselor
Hospice Supervisor
Housing Coordinator
Housing Counselor
Human Services Worker
Juvenile Counselor
Living Skills Advisor
Managed Care Coordinator
Medical Social Worker
Minister
Pastor
Policy Analyst
Residential Living Assistant
Social Worker
Event Team Recruiter
Job Developer
Labor Union Organizer
Team Leader
Common Goals And Challenges
After breaking down each role, it's clear to see that running a nonprofit requires many different skills and roles to achieve its mission.
It's important to note that the purpose is to gain awareness and put the organization on the map. If the organization survives on donations only, then it's even more crucial to spread the word as far as possible.
Whether the company is a for-profit or nonprofit organization, the goals are always focused on the overall success of the organization. Therefore, the main challenges when building a nonprofit organization are somewhat similar to any organization. But here's how it differs:
Hire the best people – whether employees receive a salary or not is not the point. It's vital that both volunteers and staff believe in what you are doing.
Make sure they get all the needed training in order to perform well. Reports show that employees who didn't receive the required training felt lost and are at a very high risk of leaving within one year.
Engage your people and boost morale in order to increase productivity and help them perform at the best level.
Have a solid employee retention strategy in place, because when good employees leave, it costs your organization a lot of money and time.
Empower employees and volunteers to reach and exceed the goals by creating an irresistible employee experience. Happy employees are the best performers!
Encourage teamwork and collaboration by asking for feedback and conducting surveys.
Stay on top of tasks and find a flexible and agile way to communicate with your teams and donors, send them immediate updates and always know people receive your message fully and in time.
Save time and money on the operational side by optimizing and automating the daily routine and recurring tasks.
Luckily, it is the 21st century and there are many modern tools and solutions that can help you do the above and more.
Implementing An All-In-One Nonprofit App
A nonprofit organization has many moving parts to ensure it's meeting its goals and sticking to the mission. It basically all boils down to using the right tools.
An all-in-one app such as Connecteam can become your right-hand man, especially when it comes to overcoming the challenges we listed above.
Apps like Connecteam offer critical features like:
Built-in chat – send 1:1 or group messages to keep everyone aligned
Full search directory – easily find contacts (vendors, suppliers, volunteers, etc.) at a click with easy search
Training – Upload courses, onboarding materials, surveys, and much more that are accessible anywhere, at any time (no more clunky binders!)
Checklists and forms – paperless and automated process with information received in real-time (vehicle checklist, COVID declaration form, etc.)
Time Tracking – Employees can clock in and out with a GPS timestamp or use the geofence feature. It's also easy to export timesheets to Connecteam's QuickBooks Online and Gusto integration for 100% accurate payroll.
Task Management – Easily manage single or team tasks in a click and while on the go
Streamline Daily Operations
Connecteam's all-in-one app tracks employees and volunteers hours, provides painless onboarding, reports in minutes, and so much more.
Bottom Line On Nonprofit Job Titles & Where You Fit In
The nonprofit world has a lot of different job titles that make up the workforce. The skills needed to build and be successful in the nonprofit sector are very close to that or the commercial workforce. The main traits required are:
The ability to communicate with other people clearly and effectively
The ability to manage your time efficiently and keep up with the schedule
The ability to manage other people or be a good team player
Strong motivation and willingness to learn and progress
To achieve a win, adding an all-in-one app can make all the difference in achieving goals. An all-in-one app can drive your mission and help you achieve excellence. Your team will be connected, no matter where they are. You will be wondering how you ever managed without that extra tool.
Want more great articles straight to your inbox? Subscribe Here ⤵