The National Institute of Justice explains that police officers work 40-hour shifts every week with two days off. However, many law enforcement agencies have started to work based on a compressed workweek; such as four 10-hour shifts every week or three 12-hour shifts. 
On top of working traditional hours to manage their many job duties like patrol, investigating accidents, and more, police officers also deal with the challenges of overtime, sleep and fatigue, high stress, and much more. 
As it stands, the employment of officers is actually projected to grow 5% from 2019 to 2029, which is much faster than the average. This further highlights the importance of a stable and efficient police schedule.
Thanks to modern technology, many police officers are relying on a police officer scheduling system to best manage their scheduling process. With a single law enforcement scheduling software, you have a firm grip on managing time-off requests, overtime, on-call teams, training sessions, detailed reports, robust timesheets, and much more. 
We took a close look at the law enforcement scheduling software solutions in the market and compiled a list of the best police schedule apps available, take a look below to further understand which police officer scheduling system is right for you and your officers. 
5 Best
Police Officer Scheduling System
Solutions
Connecteam is the best police schedule app, as reviewed by GetApp, Software Advice, Investopedia and more. The police schedule app is designed to increase efficiency, save time, make planning a breeze and so much more thanks to Connecteam's advanced police schedule app features.
Below is a list of the robust features on Connecteam's police officer scheduling system that police chiefs said streamlined their day-to-day operations: 
Efficient police schedule:

eliminate messy pen and paper schedules with a

 

police schedule app

providing

instant access to your paid workers and volunteers so they know when they're scheduled and if shifts are available to claim. 

Easy to use:

Create a

police officer scheduling system

based on skills or rank and the system is so easy to use, your staff doesn't even need training. Plus, you have access to drag and drop templates, duplicates, copy a previous week/month, and more.

Detailed shift information:

add all necessary information to a specific shift to work more efficiently, such as time, location, attachments, tasks to perform, notes, videos, pictures, etc. 

Better training process:

when training sessions are

scheduled

, it's easy to create a large team shift especially by assigning specific officers that must attend. Managers can even add however many open spots are available for their team to "claim" in order to join.

Real-time notifications:

get notified in real-time if an officer cannot attend training and allow them to add a note so you instantly know why they can't make it, like a doctor's appointment. Additionally, every time you create a training session, your staff receives a notification in real-time and all required information is attached to the training session for their review. 

In one place:

your team can set their availability, request time off, and take on open shifts right from their mobile phone. Managers can approve or deny requests while on the go and employees instantly receive a notification on where their request stands.

GPS time clock:

employees can

clock in and out

from their smartphone with a GPS timestamp or through a centralized

kiosk app

.

Boost internal communication:

enhance all your internal

communication

with robust communication features like sending engaging updates or important announcements to specific locations, departments, ranks, etc. Additional

communication features

include group or one-on-one chat, surveys, an in-app employee directory, a live poll, and more.
Price: Connecteam is also the best police schedule app due to its affordability. Pricing starts at just $39/month for up to 50 users. And if your police schedule requires more than 50 users, there are fixed monthly plans available as well. A free 14-day trial is available or you can sign up for the free for life plan to test the waters. 
#1 Scheduling Software
Easy and productive scheduling is a click away.
Start for free
For the industry of public safety, ScheduleAnywhere services 9/11 dispatch, campus safety, fire departments, sheriff's departments, and so on. This software allows you to limit overtime, avoid using pen and paper spreadsheets for your police schedule, copy rotations, copy schedule patterns, and much more. Everything is managed in real-time and the schedule is accessible from anywhere, at any time. 
A few more of ScheduleAnywhere's features include:
Track skills and credentials of your officers

Communication through the software

Fill open shifts

Manage employee access

Rotate and copy schedules

Create custom schedules
Price: There is a free 30-day trial. Pricing starts at $25/month and increases depending on how many employees you need to schedule. 
Either via desktop or a mobile app, InTime allows you to split shifts, handle shift changes, recognize overtime, meet minimum staffing requirements and more from a single place. Additionally, you have access to time tracking and extra duty features.
In regards to more specific scheduling features, see below:
Build a schedule weeks, months, or years in advance

Create a template to use over and over

Swap shifts easily

Detailed reporting capabilities

Fill shifts based on credentials 

View pending requests in one place

Approve or deny requests in a click
Price: No pricing is available on the website so contact a representative to learn more.
SnapSchedules is built for police departments, a sheriff's office, law enforcement, and any other public safety agency out there. It signals overtime and time lost so you can make adjustments as needed. 
The following are their most popular scheduling features:
Drag and drop schedule 

Auto-generate templates 

Breaks are automatically configured in

Managers can assign tasks for officers to complete

Either via the mobile app or on-site iPad, your team can clock in and out 

Schedule by skill or position
Price: A free 30-day trial is available. Their pricing model has three pricing options available and each is determined by how many schedules you will need and the number of employees that need access as well. For example, one schedule subscription fee is $450/schedule/year and every employee costs $36/user/year. Therefore, one schedule with 50 employees costs $2,160/year. 
VCS Software offers a POSS solution for police agencies, sheriff's offices, security organizations, and campus police as a single solution for all your scheduling, time tracking, electronic time cards, and payroll needs. 
This is a list of some of their scheduling capabilities:
Shift trades

Biometric identification

Open shift processing

Garcia rule tracking

Pitman schedule and kelly time tracking

Court scheduling

Overtime

Daily rosters
Price: Three pricing plans are available: Basic costs $5.50/employee/month, Essential is available at $8.25/employee/month, and Full Suite costs $11.25/employee/month. Depending on which features you need, you must examine each pricing plan carefully to make the right decision. 
Wrapping Up A
Police Officer Scheduling System
There is no question that creating an efficient police schedule is a police officer's most crucial job duty. However, it doesn't need to be a manual and time-consuming process, especially where law enforcement scheduling software is concerned.
Through law enforcement scheduling software, you and your officers have real-time access to the police schedule, can avoid common errors with scheduling, time tracking, and payroll, can improve team efficiency and communication, and you have direct access to better accountability and visibility. 
Our list of the best police schedule apps is a great starting point to save time, energy and money when creating your future police schedule.
Save Time & Effort
Save time and effort on planning and oversee execution with Connecteam's leading employee scheduling app and its advanced features.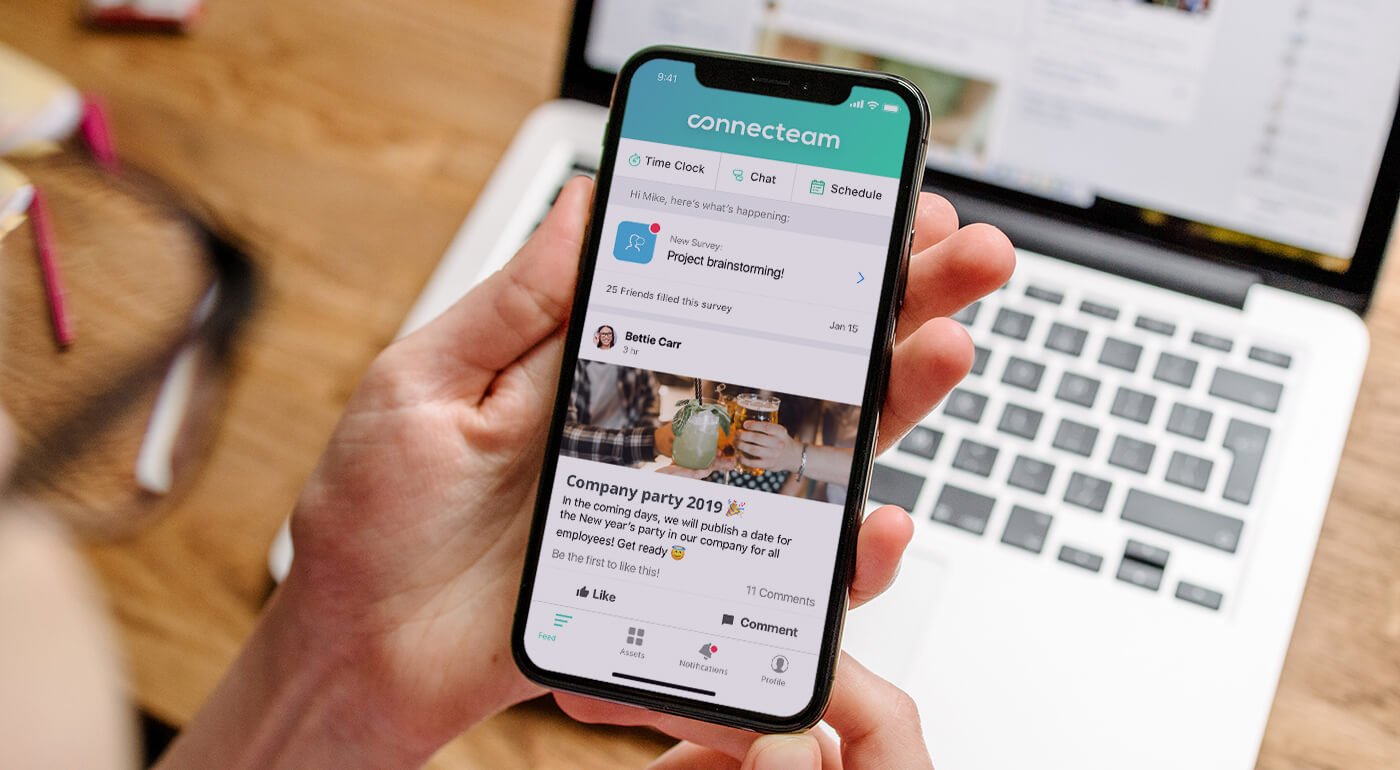 Learn more