Since I was 16, I have worked numerous jobs. At a grocery store, in a bakery, start-up companies, and large enterprises. And you know the one thing I didn't think about, regardless of where I worked? How many paychecks in a year would I get? Upfront, I was told when I would be paid. Weekly, bi-weekly, semi-monthly, or monthly.
Each company that I worked for had its own pay period.
But if you're a small business owner, you definitely care about setting up the right pay period. Your first question could be, how many pay periods were there in 2021? This is because you want to ensure that the pay period suits your budget and keeps your employees happy.
Once you fully understand the pay-period system, you can pay your employees fairly and it will fit into your expenses budget. We've broken down each pay period along with how many pay periods in a year. In addition, the pros and cons, so that all you have to do is match it to your business. Think of it as a pay period match-making session!
Once you've finished reading this guide on pay periods, you will be equipped with all the essential information so that you can avoid any payroll discrepancies.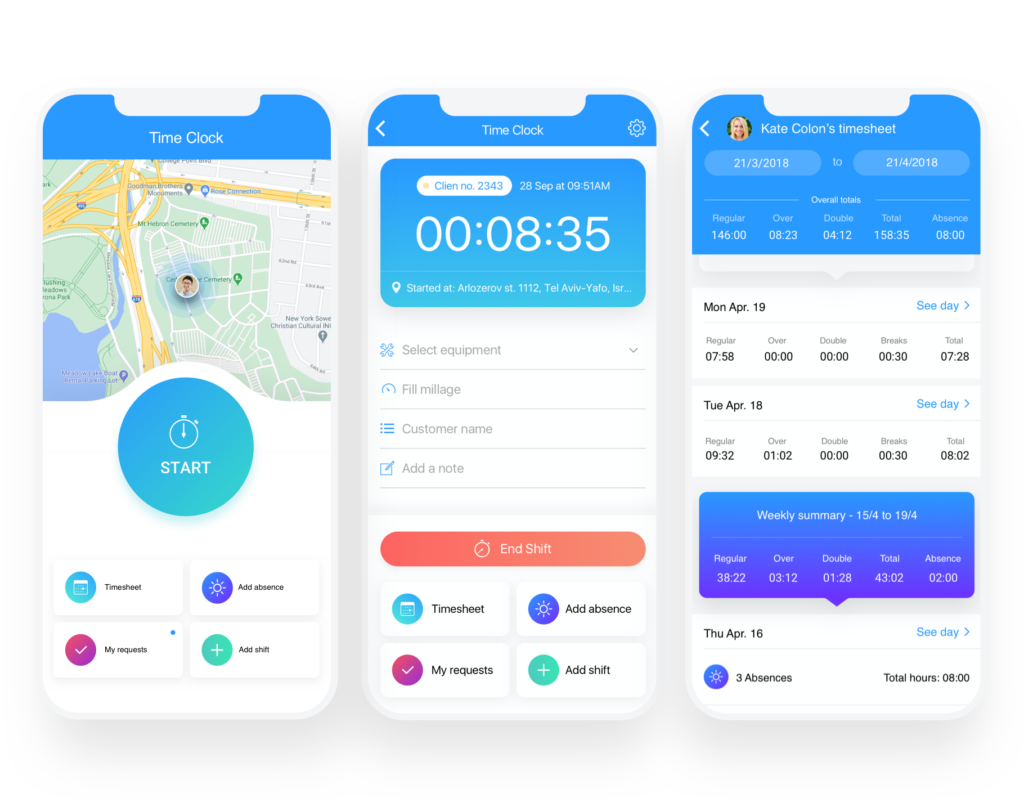 What Is a Pay Period?
The pay period is the time frame that employees are paid for the work completed. The exact time you decide to pay your employees is crucial as it determines the paycheck your employee receives. The pay period doesn't usually change, and employees are therefore paid either on a weekly, biweekly, semimonthly, or monthly basis.
However, it's important to check that you comply with the Fair Labor Standards Act (FLSA) for the exact rules. In addition, any lunch breaks or vacation pay they may be entitled to. All employees' salaries must be at least minimum wage or above. Here are the different payment options:
Simplify Your Payroll With Connecteam!
Track time with Connecteam and experience accurate payroll everytime! Say goodbye to time theft and buddy punching.
Learn More!
The 4 Common Pay Periods
Weekly:
You might ask, how many pay periods in a year? How many pay periods in 2021? A weekly pay period consists of 52 paychecks. Even though it's called the weekly pay period, you choose the day of the week that it begins. This is very beneficial as a business because you can base it around when customers pay you. If your larger customers pay you on Friday, you can pay your staff on Saturday.
Weekly pay periods suit most businesses who pay their staff by the hour. Employees hand in their timesheets, including any overtime, to the payroll assistant, and it's after being reviewed they receive their paycheck. Often payments can be in arrears, meaning workers hand in their timesheet and are paid a week later.
Pros to paying weekly:
Employees who are living paycheck to paycheck can receive the money quicker to pay off outstanding bills
Employees who have completed overtime know their money will be arriving soon
Management has the ability to work out payroll easily because it's only for a few days at a time
Provides an incentive to work harder which could lead to increased productivity
Employees benefit as they have constant cash flow
Cons to paying weekly:
If you are outsourcing your payroll can be quite costly as you pay per transaction
Often means you end up paying more as there are more paychecks per year
Very time consuming and could create tax errors as it's hard to maintain
Biweekly:
Another question on your mind is how many biweekly pay periods are there in a year? In addition, how many pay periods in 2021? A biweekly payroll consists of 26 pay periods or 27 in a year and occurs every other week.
Biweekly payments can be for both salaried and hourly employees. When employers ask themselves how many paychecks in a year? Biweekly could save time as payroll is twice a month. Biweekly payments can make taxes easier to process, and therefore fewer mistakes happen.
Pros to paying biweekly:
Employees get paid more often
Better than weekly paychecks as employees may not have time to cash them in on a weekly basis
Cost-effective as you pay every other week. This is true especially if you use an outsource provider as you pay them only when needed
Cons to paying biweekly:
This works out more expensive as employees receive more paychecks than semimonthly
Connecteam – Accurate Payroll Everytime!
Schedule shifts, copy and paste previous weeks, approve sick days, vacation days, and so much more!
Semimonthly:
Your next question is so how many pay periods in a year? Semimonthly is twice a month always on the same date. This type of payment is usually for the salaried worker. How many paychecks in a year? They are given 24 paychecks over the year.
Pros of semimonthly payments:
Employees know the exact dates they are expected to be paid.
Helps you manage your cash flow
Cons of semimonthly payments:
Payroll workers need to be sure they have counted all the days correctly as even though they are on the same date each month, the amount of time passed from the previous salary may be different
Difficult for hourly employees if they have completed overtime, they have to submit by a certain date or they have to wait until the next paycheck
New employees might have to wait for the first salary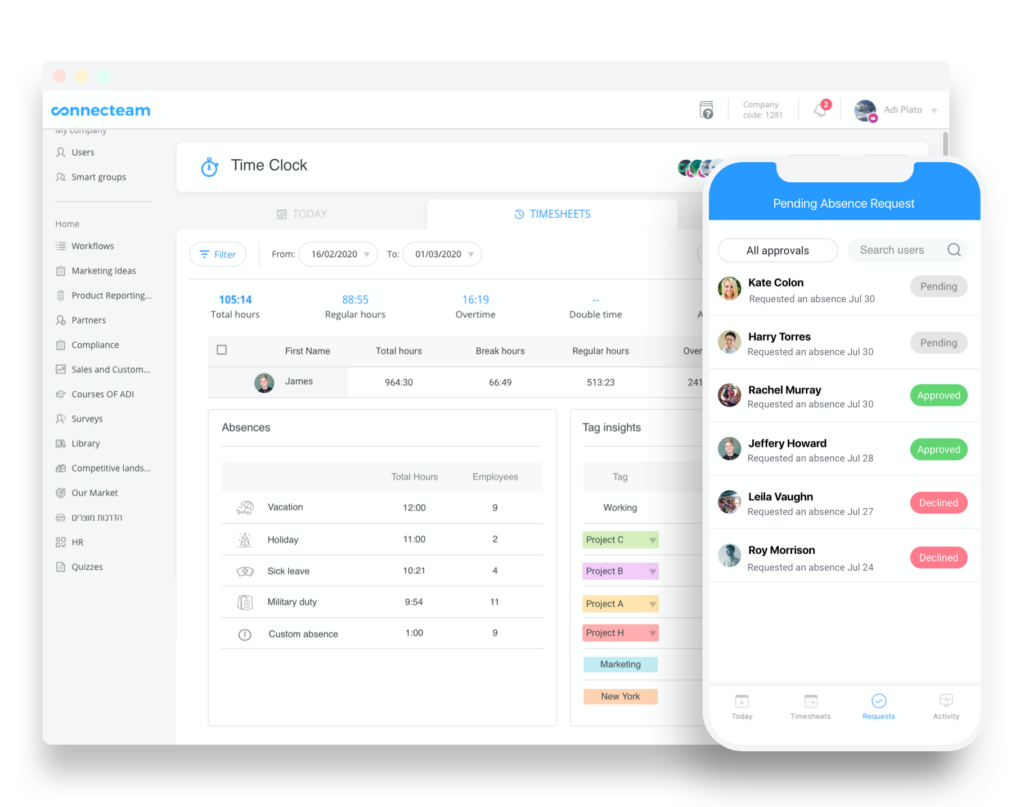 Monthly:
If you're wondering how many paychecks in a year for monthly salaries? Monthly pay periods are very common for salaried employees. How many paychecks in a year? The worker receives 12 payments throughout the year.
Pros of monthly payments:
Great for invoicing employees as they receive monthly payments
This is the least amount of work as payroll is calculated once a month
Cons of monthly payments:
Employees are not always happy with this arrangement as they have to wait to be paid
New employees have to wait for the first paycheck
Biweekly Vs Semimonthly
Now you're probably asking yourself, what could possibly be different between biweekly and semimonthly? Semimonthly is usually opted by larger companies who choose to pay their salary workers twice a month.
When you come to ask how many pay periods in a year? The main difference is that biweekly has 26 or 27 pay periods per year, whereas semimonthly only has 24.
Semimonthly actually works out cheaper in the long run as you pay on the exact dates every month. With biweekly, you are committed to paying every two weeks, so if the month has more days, you could be paying three times in the same month.
What Is a Salaried Employee?
Salary-based employees have a set amount that they will collect by the end of the year. The amount is then divided by how many paychecks they are handed throughout the year. If you're wondering how to calculate how many paychecks in a year? Additionally, you may ask how many pay periods in 2021? If they are paid monthly, and their total salary is $54,000, they will receive $4,500 each month.
Overtime & Pay Periods
Once your employee completes over 40 hours in a week, it's considered overtime. Overtime payment is time and a half. If your business requires employees to work overtime, it's vital that you have a system in place to record those hours.
The U.S closely monitors overtime pay, so it's best not to shortchange your employee as many laws back them. Check with your accountant or human resources to ensure all employees are salaried according to the law.
With the right payroll software, it's easy to calculate the overtime along with how many hours your employee has completed. Digitizing payroll can ensure that mistakes don't happen.
Also, Connecteam's integration with Quickbooks and Gusto Online ensures 100% accurate and quick payroll.
Which Pay Period Suits My Business?
When choosing the correct pay period for your business, and asking how many pay periods in a year? There are a few factors to consider. First, you need to decide how many people you want to employ, and then will they be paid hourly or given a set salary. If you opt for hourly workers, a weekly or biweekly payroll might be best for you. Whereas when hiring salaried employees, a semimonthly or monthly salary would be a better fit.
Secondly, put your employees first, as this increases the likelihood of them staying longer and could increase morale. This means giving thought to the type of employees you are hiring. If they can't wait from paycheck to paycheck, then opting for a weekly or biweekly is a good option for them.
Cash flow is another essential part of settling which pay period you will opt for. If you're a small business, think about how often money is coming into the business. If you have standing orders, be sure to know the dates that those customers will be paying. Once you know the dates and amounts, you can figure out the perfect pay period that will work for you and your staff.
Before you set anything in stone, it's best to check with your accountant to see that your pay period complies with any state laws. This is because certain states may have rules for your type of business and industry.
Simplify Your Payroll Process with Connecteam
If you're planning to pay your employees yourself, the right software can make all the difference. One of the leading software solutions in the market is Connecteam, thanks to its award-winning time clock.
How does Connecteam simplify your payroll process?
With Connecteam's time tracking software, employees can clock in and out directly from the app. Along with built-in GPS, you can know the exact location from where your employees clocked in from. That's right, no more buddy punching and time theft. When it comes to payroll you will no longer face disagreements. You have a full overview from your desktop or mobile device, and your employee can see all their hours too.
At the end of the working day, you simply lock the timesheet so that employees can't change the hours for that day.
Connecteam's dynamic time tracking system allows you to export the timesheet in your preferred format to simplify payroll. The time tracking feature is so diverse that you can perform multiple actions in minutes instead of hours. Whether that's auto-calculated breaks, overtime, auto clock-out, bulk shifts, vacation days, sick days, and so much more.
If you hire hourly employees, you can use the app to set the exact days your week will start and end. The app totals all the employees' hours for you, so all you need to do is pay.
The app is designed to fit your needs, so you can input which people will be admins. Only those chosen have the authority to see everyone's timesheets and can make any necessary changes from the desktop or mobile app.
All managers have to do is create jobs for employees to complete and define their payroll period. It's that easy! Connecteam's easy setup means you can be up and running in less than 15 minutes.
The Bottom Line On Setting A Pay Period
Once you've decided on the payroll system that suits your business, you are ready to go. Remember that payment is a crucial part of any job, and even if your employee loves what they do, everyone likes to receive money. Paying your employees on time and according to the law is what will create a happy working environment.
Connecteam – Leading Time Tracking App
Easily track and manage work hours on jobs and projects. Improve your payroll process and the way you manage timesheets like never before. Set up in as little as 15 minutes!
Learn More!