The ability to communicate with employees simply and easily is one of the foundation stones of productive and efficient work. Organizations always try to tackle the difficulty of reaching the entire staff, synchronizing everyone and getting data from the work-field in a simple, fast and credible manner.
In the last 4 years, we saw a massive shift from an organizational portal, emails, bulletin boards and screens scattered around the office, to an employee app.
How can you know if your organization is ready for an employee app? Which organizations need it desperately and what problems does it solve? If you identify with the notions and situations in this list, you'll know for sure the need exists.
The Need for an Employee App
If more than half of your employees don't have access to a computer, don

't have company email and can't be contacted on a daily basis.

If paper, pens, faxes and bulletin boards are still used to convey and receive information.

I

f managers and employees spend

a lot of time on

phone calls

.

If you don't have an organizational portal or if you do have one, but less than 15% of the employees use it.

If you can't convey immediate messages and make sure everyone read the message.

If getting all employee signatures on one document takes 3 days or more.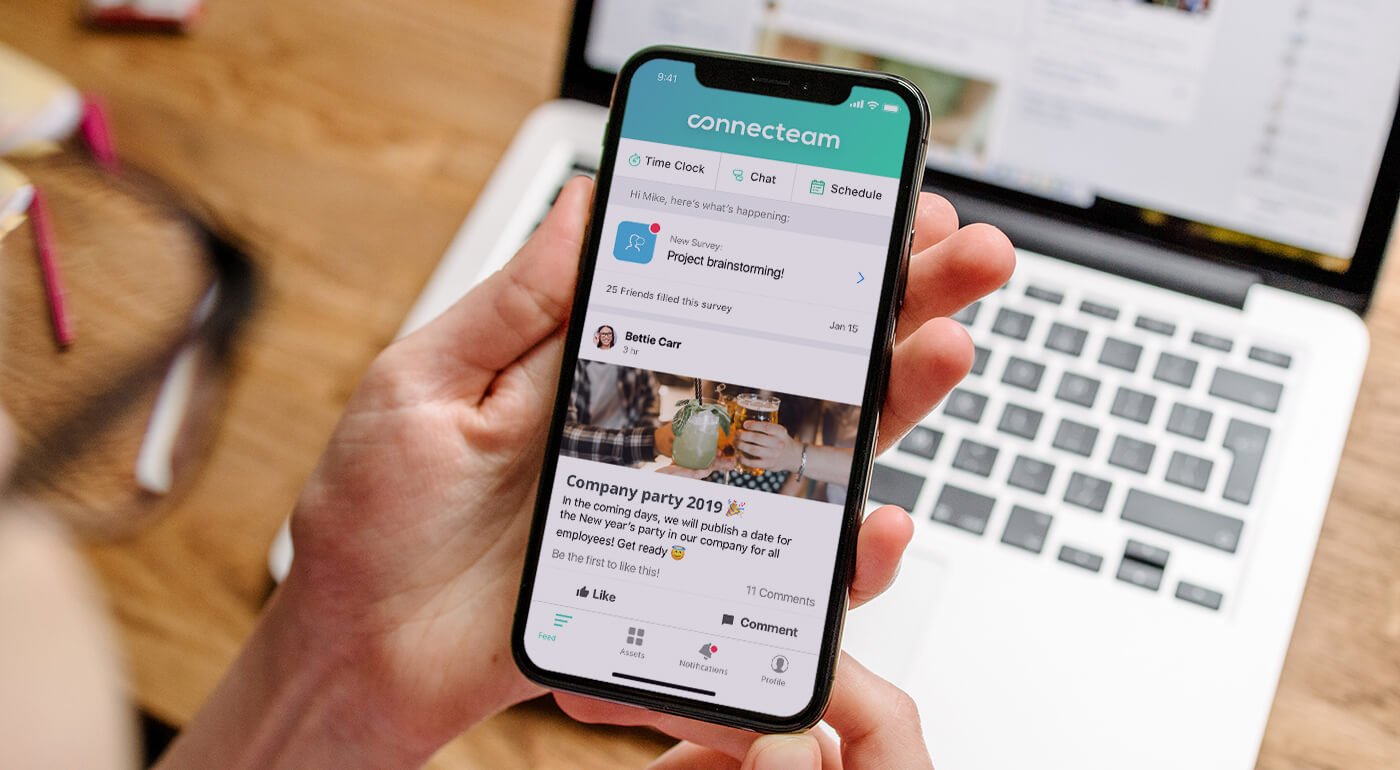 Examining Work Departments
HR department
If

organizational polls

are considered a tiring burden, and as such, are only performed at a low frequency.

If the bulletin board is the only place for you to take pride in your best employees list.

If you get amazing feedback from a customer but don't have any good platforms to share it with the rest of the employees.

If the first time your employees see the organization's new commercial is at the same time as everyone else, i.e. the general public.

If you only see organizational engagement in conferences but can't recreate it inside the organization itself.
Welfare department
If you don't have an efficient way to provide access to new positions the organization offers to all employees.

If the employees don't recommend their friends to work for the organization.

If choosing a holiday gift is a long, tiring process.

If you don't have a good platform to post pictures from company events, happy hours, etc.

If you can't personally congratulate an employee on their birthday, wedding and other important life events.
Training department
If you still need to get all employees in one room for simple instructions.

If all needed catalogs, manuals and guides are not immediately accessible to all employees.

If it takes more than 20 minutes to schedule a training meeting and figure out who should attend it.

If immediately sending out a

satisfaction poll

to all participants after training is considered day-dreaming.

If you can't receive requests from employees regarding what training they need.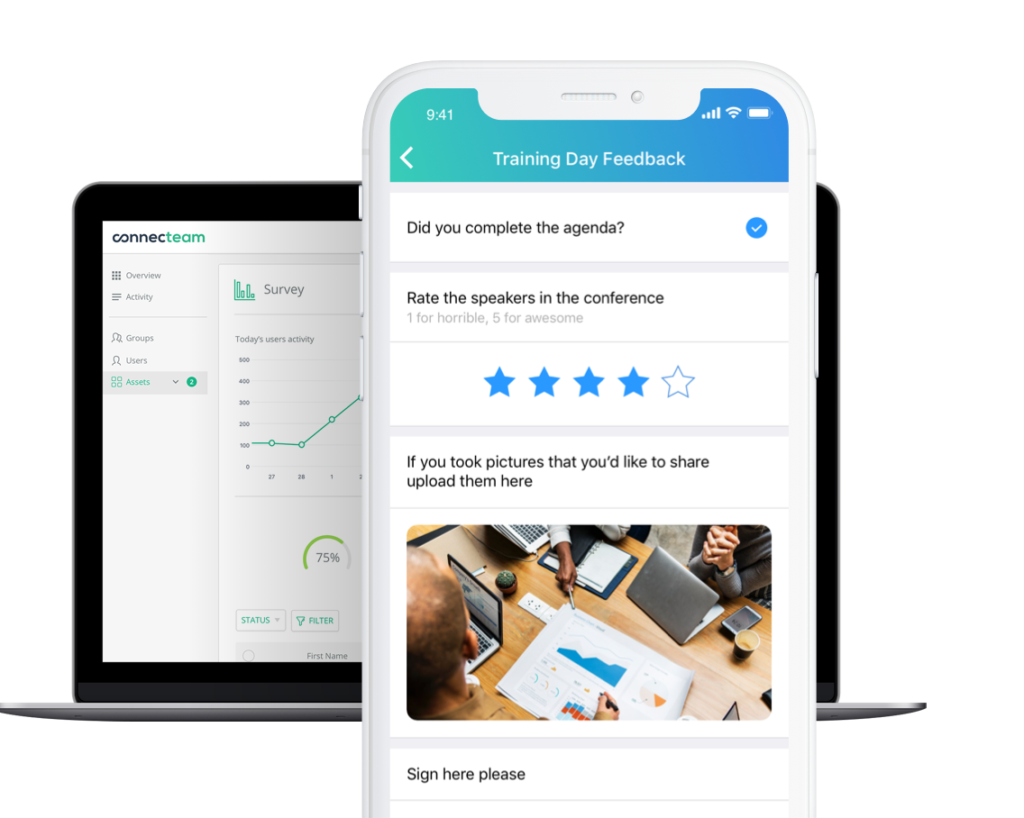 In conclusion, the ability to reach the entire workforce is a basic need that shouldn't be left unanswered in 2019. This ability provides the infrastructure for different departments and allows all service providers in the organization to do their job much faster and in a simpler fashion. From our experience, the real fun begins once the infrastructure is placed and the true needs of the organization and its employees rise to the surface. Slowly and gradually, you'll be able to see the changing dynamics in the organization. If you are ready to check whether your organization is ready for an employee app, Connecteam is here for you.
Be where your employees are
With employees on-the-go in today's modern world, there is often a disconnect between managers and employees – Connecteam closes the gap and puts information in your employees' fingertips. Connecteam gives employees the tool to always stay in the loop, enables continuous dialogue of feedback and ideas, and empowers employees to take charge and become company advocates.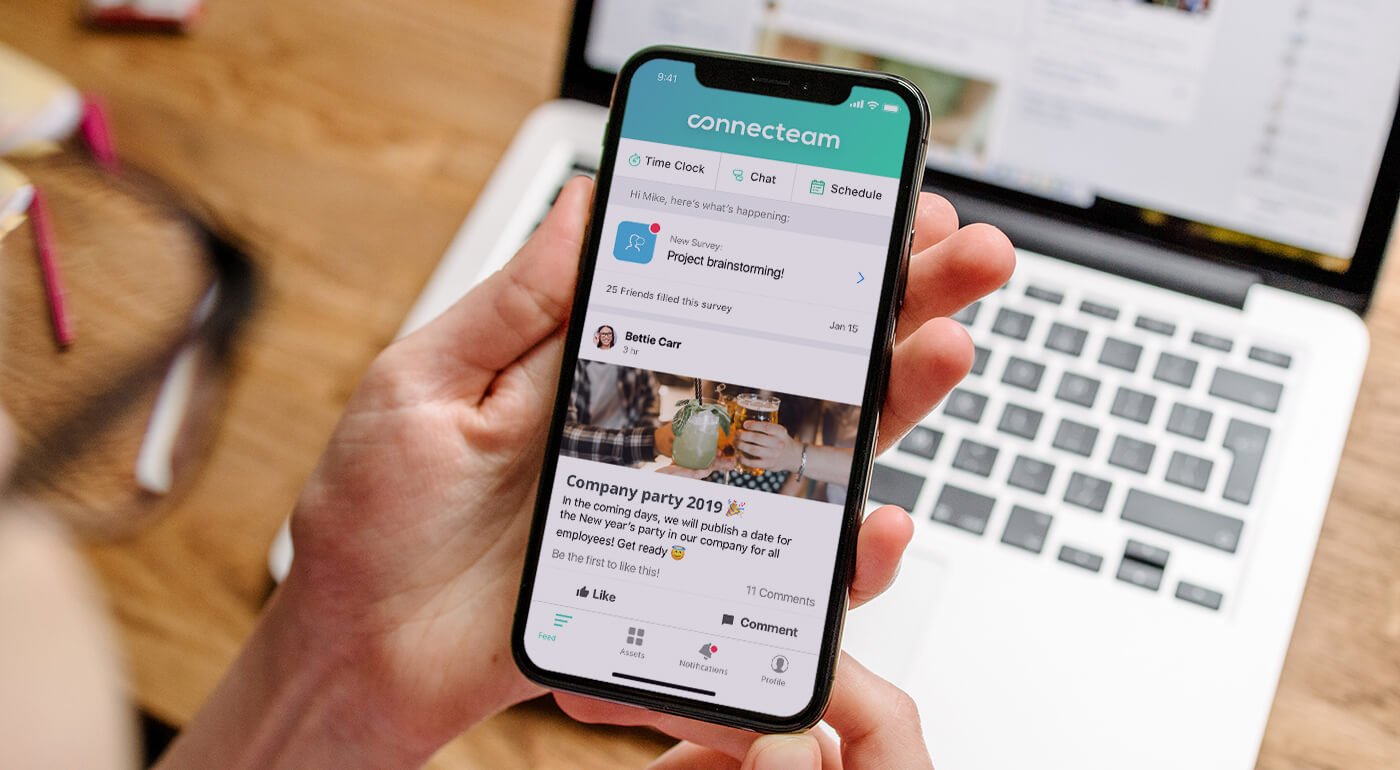 Find out more