13 Daily Workplace Safety Tips Every Manufacturing Employee Should Know
Every seven seconds, an employee gets injured on the job. On top of that, over 100,000 manufacturing workers are victims of a job-related injury every year. Even with OSHA's regulations and rules, manufacturing companies must have a company culture that embodies a safety attitude.
One of the best safety practices in manufacturing we found, is to invest the time to thoroughly train your employees, managers should care about their employee's well-being and employees must follow all workplace safety measures. When everyone works as a single unit, then injuries as fewer in number. 
Save yourself some serious cash and time by following these 13 safety ideas for manufacturing. What you need are the best strategies to build a world-class safety program and culture to positively impact your bottom line.
13 Daily Workplace Safety Tips Every Manufacturing Employee Should Know
1. Report unsafe conditions.
Whenever you're at the workplace and spot something that has the potential to hurt someone, if it's safe for you to do than remove the object or clean the area. If it is unsafe then inform your supervisor as they are legally obligated to keep the working environment safe, they must take immediate action. 
The best way to prevent injuries or accidents is to alert others before anything happens – like a wet floor, exposed cables, a dented tool or ladder. Knowing about a hazard beforehand keeps everyone alert. 
2. Checklists are mandatory.
You must identify everything that can lead to a hazard before you plan the safety protocols at your company. Use the following checklist to determine potential hazards:
What service/product is the company providing?

What machinery will employees be exposed to and need to operate?

Are there any hazardous chemicals present in the workplace?

Is there a likelihood of fall risks in the workplace?
Create a checklist that also includes hazards like fire, electrical and ergonomic, you can find sample programs from the Occupational Safety and Health Administration (OSHA) website to know exactly what topics to cover. You must identify anything that your employees can be exposed to in order to create a process on how material should be safely used and what to do in case of an incident. Most categories have OSHA-certified guidelines that are typically consistent across industries so customize your protocols to these procedures. 
Now that you have identified the risks, you must also prepare checklists for your employees. The most common checklists include, but are not limited to:
Safety hazard observation

Incident report

Vehicle accident report

Safety inspection form (for supervisors)

Repair order ticket

QA checklist 

Safety inspection checklist.
When employees must go through a checklist when arriving at the jobsite or before using equipment, the chances of incidents or injuries drops dramatically. Plus, daily  operations are a key component for many manufacturing companies, therefore checklists are frequently used in order to reduce friction from day-to-day activities, automate flow of information, improve response time, and gaining better oversight.
Online access from anywhere
Go paperless and say goodbye to folders, scanners and faxes. Improve compliance, standardize operating procedures for your out-of-office employees, and scale your business.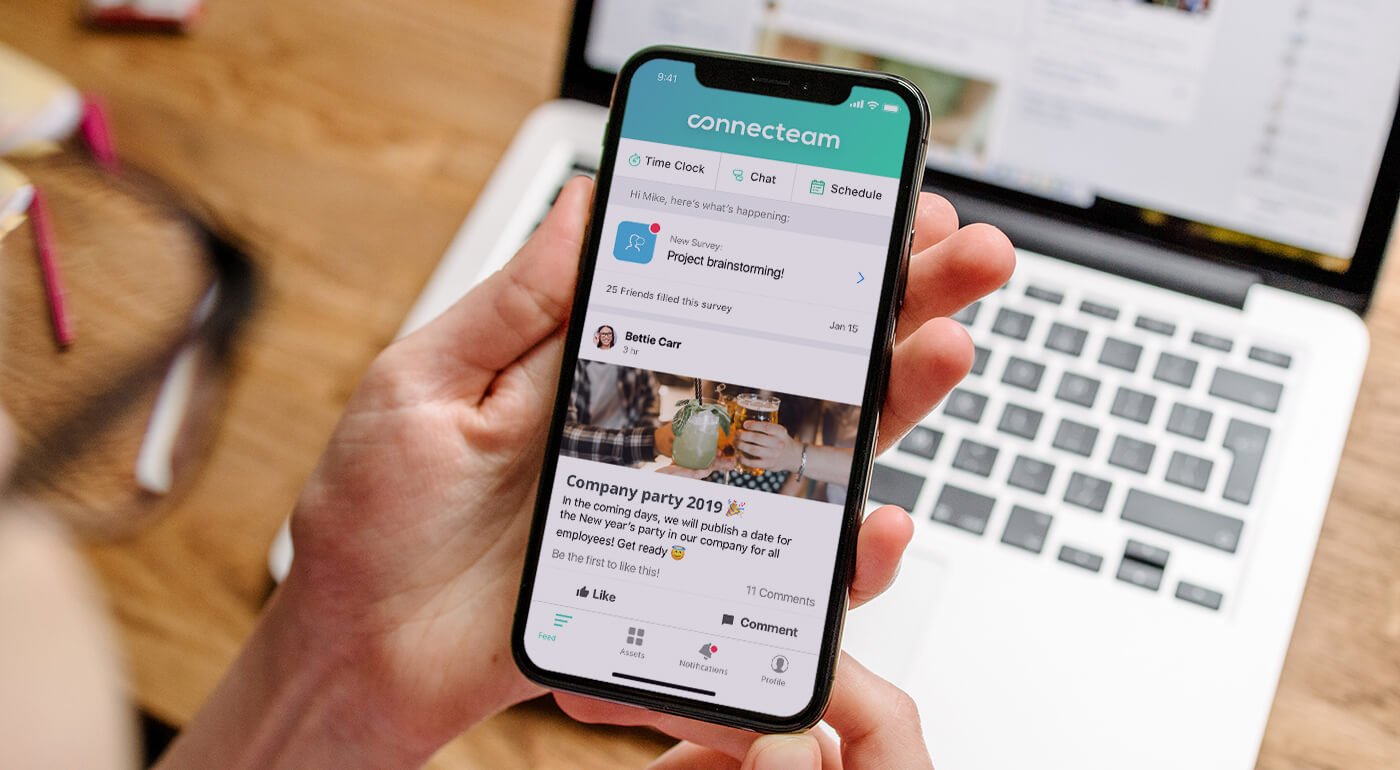 Find out more
3. Safety culture should be in the DNA of the company.
You can't create a safe workplace and environment just through safe equipment and procedures alone. You need a safety culture where every single employee feels safe and empowered to alert managers to safety concerns. 
"Schneider Electric's motto is work safe, watch out for each other. If you're not 100% sure you can complete a job safely, stop work. It's not enough to keep yourself safe. You need to think and act to prevent hazards for the next person." – Jim Spurlock, staff safety and environmental engineer. 
When employees lead the safety processes, from management to the field, everyone is involved in every part of the company's safety efforts so hazard reporting and corrective actions are on all staff members to execute. This kind of safety culture helps build ownership across the entire company. 
Make sure that you let your employees know that they're protected by OSHA and will not be reprimanded for calling attention to problems. Encourage everyone to speak up because a strong safety culture can help promote low injury rates and lowers turnover rates.
4. Safety equipment must be worn.
Whenever cleaning messes and using equipment at the workplace, you have to be wearing the proper safety equipment. If your company uses checklists, then you can go through the list to ensure nothing has been missed. When you are wearing the proper safety equipment and are thoroughly checking that your safety equipment is  not damaged, the risk of injury is significantly lower. 
5. Equipment, tools and machines must be used properly.
The most prevalent source of workplace injuries is the misuse of tools and machines. When you are handling equipment, you have to ensure that you use each equipment piece as intended and the correct way. 
OSHA sites the following as five basic rules to help prevent hazards or incidents when handling equipment, tools and machines:
Maintain tools in good working condition with regular maintenance.

The right tool must be used for the job.

Careful examination of each tool for damage before use and using damaged tools is not appropriate. 

Use and operate tools according to the manufacturing instructions.

Properly use the correct protective equipment.
6. Communicate with your employees.
When you have two-way communication, you provide your employees the opportunity to shape the workplace safety. Through daily and monthly safety meetings, you are able to influence and prepare everyone on safety matters – discuss what went wrong, what was acted on and what needs to be fixed, and all ongoing safety project. Ask your employees for input and be sure to give a congratulatory shoutout to departments that were injury-free.
"Safety is the very first thing we talk about at daily meetings. Any injury, first aid incident, or unsafe condition is always brought up first." – Rex Krohn Jr., manager of global paint at John Deere
This kind of two-way street helps to reduce misunderstandings, keeps everyone on the same page, nothing slips between the cracks, productivity is boosted, the gap between managers and employees narrows and everyone has a chance to be heard. 
7. Take regular breaks.
A lot of injuries that occur when employees are too tired and are not able to observe the dangers surrounding them adequately. Additionally, repetitive actions and activities can lead to fatigue, especially when handling machines. By ensuring everyone takes regular breaks, you can stay more alert when on the clock.
8. Keep the workspace clean.
By keeping the workplace clean, you can help prevent many injuries from happening. It is important to follow the six "s" rule – sort, straighten, shine, standardize, sustain and safety.
9. Slips and falls should be prevented.
As the second most prevalent cause of nonfatal occupational injuries, it is crucial that aisles are clear and spills are properly cleaned to prevent employees from injury. Another workplace safety tip is when dealing with liquids, use drip pans and guards, clean  spills immediately in order to keep conditions safe and be sure to check your workplace to ensure there are no holes, loose boards, or nails projecting from the floor. If any of these hazards are noted, be sure to replace or fix the item.
10. Mind your posture when lifting.
Having good posture in the manufacturing industry actually leads to better productivity. Poor or bad posture adds unnecessary strain to the joints, muscles, and ligaments which can lead to more serious injury later on. 
When lifting, follow these simple tips:
Get help when lifting heavy or awkward objects.

Have a firm grasp on the object before lifting.

Have firm and good fitting when lifting heavy objects.

Maintain a wide stance and get close to the object before you need to lift.

Never bend at the waist in order to lift objects low to the ground.

When needing to lift low objects, bend with your knees and hips – your legs should do most of the work.
When driving, be mindful of these tips:
Do not extend your arms to reach the wheel.

Your knees need to be able to bend and comfortably reach the pedals.

Adjust the height of your seat so that your knees are at the same level of your hips, or higher.

Ensure that your back is straight and resting on the back of the seat when driving.

Use a lumbar roll to add support to the curve of your back.
With mindfulness and practice, maintaining a good posture will come naturally and easily. 
11. Make regular inspections.
Create an audit for the entire company that each supervisor must go through to review the hazards and safety suggestions within their respective department. Additionally, you can review your system to outline all injuries, illnesses and near misses so that you can create corrective action for each safety concern, assigned a supervisor to complete the action to completion. When you can rid the root cause of hazards then you create a safe environment for all. 
12. Network.
Work with suppliers, fire and police professionals and insurance agents to address problem prevention and safety ideas for manufacturing. Together, you can draw up potential hazards and protection for your entire staff. When you have more eyes, especially from the outside, you are able to create a full risk assessment. 
"Insurance companies are a valuable resource. Insurance experts can tour your facility, identify hazards, and make recommendations. It isn't a recommendation when OSHA comes. Also, fire professionals can assess potential fire threats and run extinguisher training. And local police can help prepare for and prevent emergencies." – Jon Burk, safety manager at Therma-Tron-X, Inc. (TTX)
13. Training happens on a regular basis.
Training is your opportunity to help build risk management into every aspect of your company. This kind of focus provides your employees with the tools they need to protect themselves, your customers, and also your company. 
Some training tips for safety ideas for manufacturing include: 
Identify safety concerns for your company.

Set training goals.

Develop practical learning activities.
There are numerous regulatory demands that you have to adhere to, from entities like OSHA and state health and safety authorities. Therefore, when you plan your safety training program, make sure your goal isn't just to comply with regulatory demands, but also to minimize incidents, maximize awareness, and keep employees healthy, happy and productive. 
One tool to achieve workplace safety
Hundreds of manufacturing companies choose Connecteam to raise safety standards and awareness, streamline daily processes, boost communication, better compliance, optimize training and more. 
How do manufacturing companies raise safety standards with Connecteam's all-in-one mobile app?
Quick and easy reporting

makes it easier for all employees to report in real-time, whether in the office or in the field. and automatically send this to the relevant officer/supervisor for further evaluation and response. The following daily reports can be done via mobile, which saves a ton of time, safety hazard observation, incident report, vehicle accident report, safety inspection checklist, expense reimbursement, visitor request form, and so much more.

Sharing digital resources

allows all safety protocols, tips and resources to be available in a click, along with 'lessons learned', incident findings, and periodical safety tips. Resources like standard Operating Procedures (SOPs), employee handbook, code of ethics, emergency procedures, and more is available at a tap.

Ongoing safety trainings

allow managers and safety officers to keep a close eye on how each employee is doing. In-app training includes health and safety training, driving-related trainings, equipment usage and maintenance, test and quizzes and more. 

Streamlining communication

and distribution of   updates and protocols can be done in the click of a button. Such as sharing incident finding reports, procedure updates, real-time updates on prohibitions or risk factors like bad weather. Through the in-app directory, it's easy to find the work contact you need. Start chat groups to better day-to-day communication more easily and efficiently. Or send formal and informal announcements with push notifications. 
All of the above may sound ridiculously expensive, but Connecteam, pricing starts at $29/month for up to 200 users! So start your free plan now to benefit from all of Connecteam's features. 
Hundreds of manufacturing companies choose Connecteam
Streamline your manufacturing company with Connecteam. All you need is one tool to manage employee engagement, development, and relationship. You can streamline communication, give your employees a platform to be heard, boost engagement, strengthen the company culture, align employees with company policies, streamline daily operations, build professional skills and so much more.
Start for free
Want to get more tips?
Join 20,000+ others who get our weekly newsletter with Business owner tips!