An internal job board provides a central location to post and advertise available positions to your current employees. Internal job boards are often digital—such as a page on a company's intranet. They can also be physical notices displayed in common areas like an employee break-out area or staffroom.  An internal job board facilitates internal recruitment by displaying internal job postings. In comparison, an external job board notifies external candidates about available positions.  Depending on your recruitment strategy, you can advertise a role exclusively via an internal job board—to attract internal candidates only—or alongside external advertising methods to attract both internal and external candidates. 
Why Hire Internally?
Internal recruitment offers several benefits.   Importantly, offering your employees opportunities for career development and progression within the organization increases their engagement and loyalty. This makes them more likely to remain with the organization long-term, rather than seek out external opportunities.  Existing employees understand your organization's policies and procedures, as well as the company culture. This reduces the risk of putting someone in a role who isn't a good fit. Internal recruitment can also help to reduce the onboarding process and usually aids in a smoother transition to a new role.  As well as cutting down the time and costs of onboarding, hiring internally saves on recruiting costs in general. It avoids any fees associated with recruiters or advertising externally. Having prior knowledge of internal candidates and direct access to their immediate supervisors also means the recruitment process can often progress more quickly than when hiring externally. 
Advantages of Advertising via an Internal Job Board
Flexibility. You can customize your internal job board to suit the needs of your organization, employees, and the role you are recruiting for. 
Ease of use. By having a central location to advertise job openings, you can immediately notify your entire workforce about opportunities as they arise. Employees also know where to look for internal job postings. 
Transparency. Posting available roles in an easily accessible location enhances the transparency around internal recruitment, including promotions and transfers. This reduces the risk of creating conflict or employee resentment as a result of internal recruitment practices. 
Tips for Creating Your Internal Job Board
Tailor your internal job board to suit your organization's needs There are several ways you can create an internal job board. Many HR software applications offer the capability to set up an internal job board. Or, you can ask your IT department to create a custom one on your intranet.  Before deciding how to set up your internal job board, research your options and compare their costs and capabilities. This will help you find the best match for your organization's recruitment needs. 
Download your FREE guide on "10 Tips for Engaging Your Frontline Teams" ⤵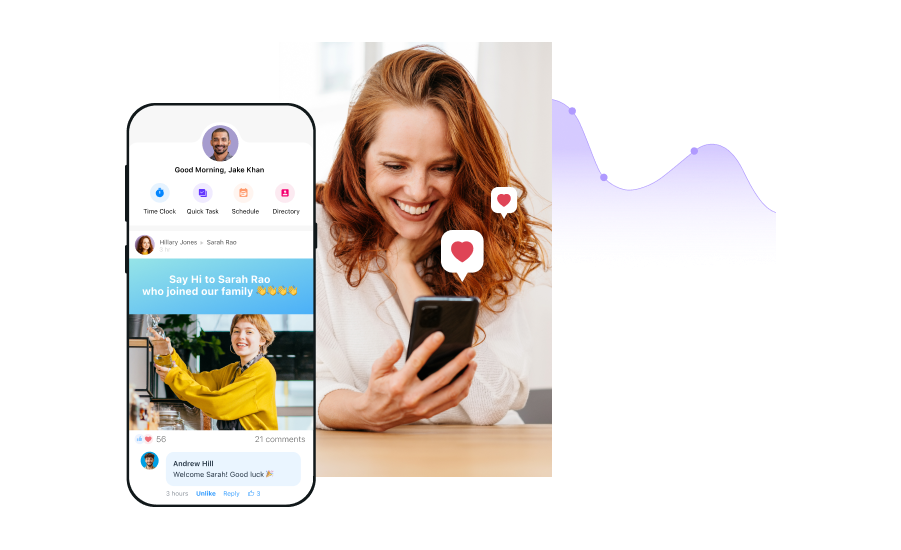 Write effective internal job postings Internal job postings should include standard information such as:
a description of the role 
its responsibilities
selection criteria
salary
benefits. 
While current employees likely don't need as much information about the company as external candidates, you should include details about the department. Also, provide the contact information for someone who potential applicants can contact with any questions.  Link to internal recruitment policy For ease of use, your internal job board should include a copy of or link to your internal recruitment policy. This informs employees about any relevant guidelines and criteria they must meet before applying for a role—such as a minimum service period. It also supports fair and transparent internal recruitment practices.  Promote it Ensure your employees know about your internal job board and where they can find it. Company-wide emails announcing a newly available role with a link to your internal job board are a good way to do this. Also, encourage managers to speak directly to their team about your internal job board. 
Conclusion
An internal job board is a central location to advertise your internal job postings. It lets your current employees know about open roles within your organization, facilitating internal recruitment.  Creating an internal job board—either by using a piece of HR software or via your IT department—is a good way to ensure you attract quality candidates to roles and improve transparency around your internal recruitment practices.