The job scheduling app that makes your job easier
Instantly create and share job schedules with your non-desk teams and keep everyone connected from anywhere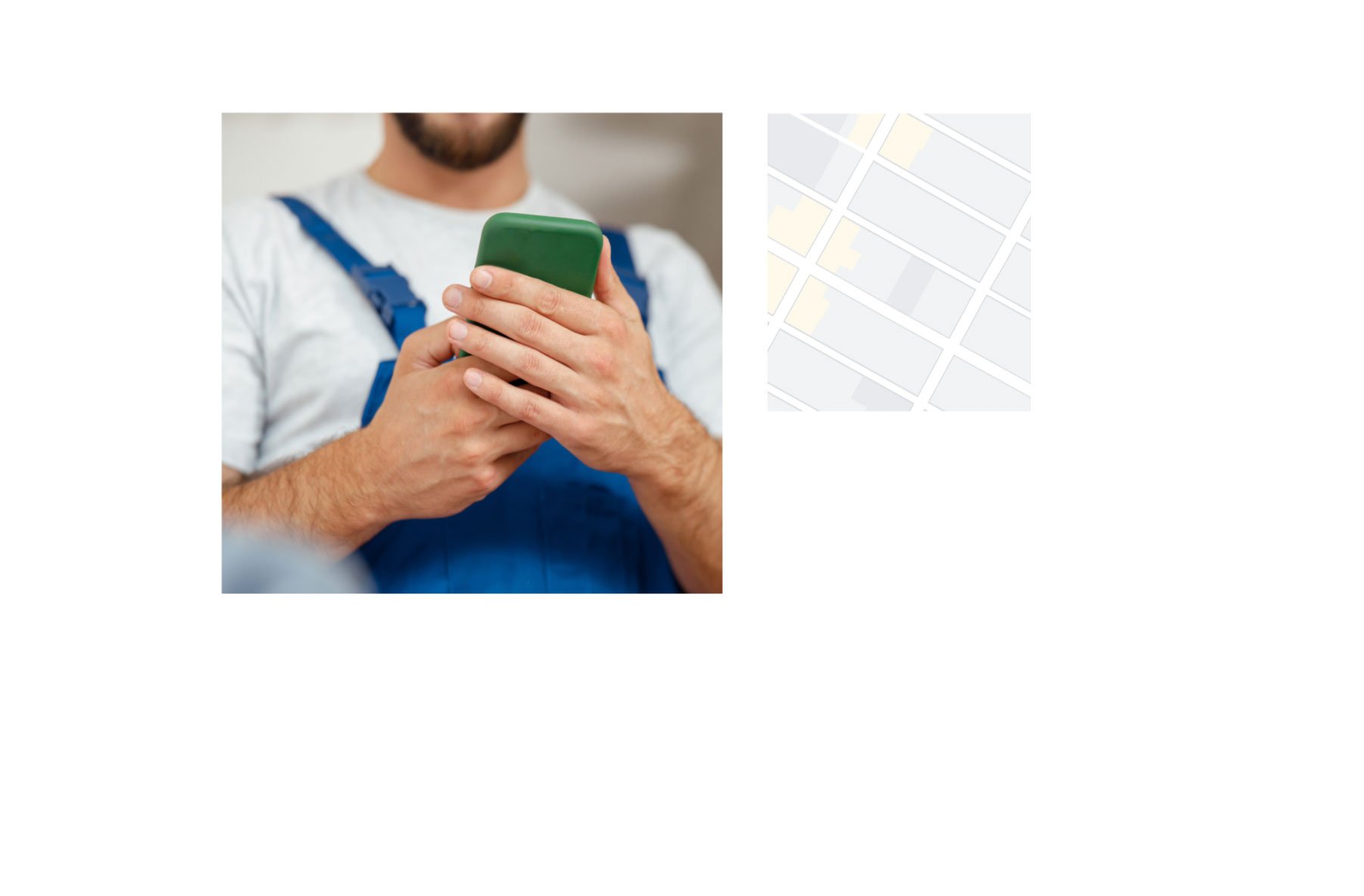 Trusted by Over 36,000 Companies Worldwide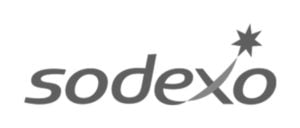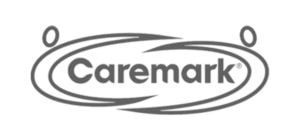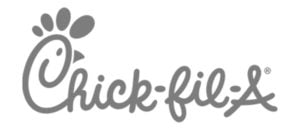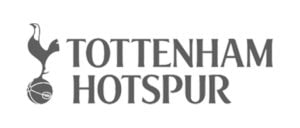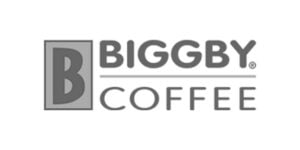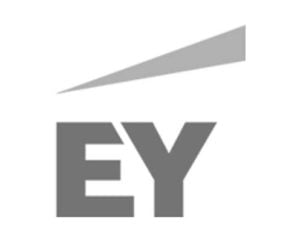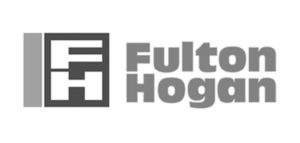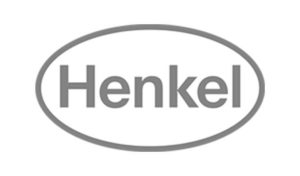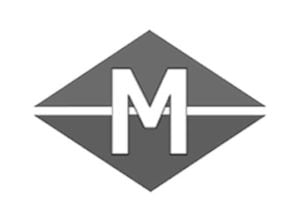 What our customers love most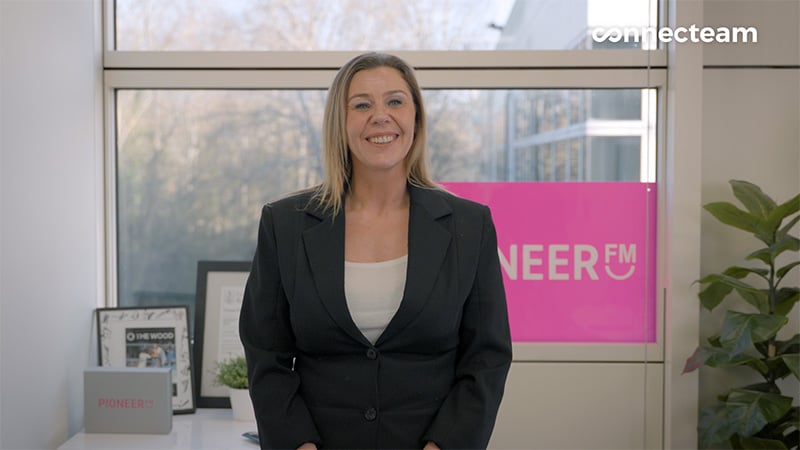 Optimize scheduling all around
step 1 | Planning
Easily create optimal job schedules
Build schedules in no time with templates, duplications, and recurring jobs
Have a clear picture of your employees' availability and qualifications
Prevent costly mistakes by setting regulatory limitations and spotting conflicts
Distribute jobs equally and avoid inconsistencies like double bookings
step 2 | Distribution
Share employee schedules in a click
Publish new and updated schedules for your team to access on the go
Include information like notes and tasks for staff to complete for each job
Give employees the option to claim open jobs and find replacements if needed
Boost accountability and minimize back-and-forth by having staff accept assigned jobs
step 3 | Day-to-day
Manage your team throughout the workday
Instantly communicate with employees via the in-app chat and company feed
Gather live insights from the field with digital forms and checklists
Give your team mobile access to all the information they need to perform well
Send automatic job reminders to prevent no-shows and provide timely services
step 4 | REPORTING
Make payroll and invoicing hassle-free
Track accurate work hours by having employees clock in and out from their phones
Calculate your team's overtime, breaks, and time off instantly
Directly export timesheets to payroll providers like Gusto and QuickBooks
Record how much time was spent on projects and jobs for easy billing and invoicing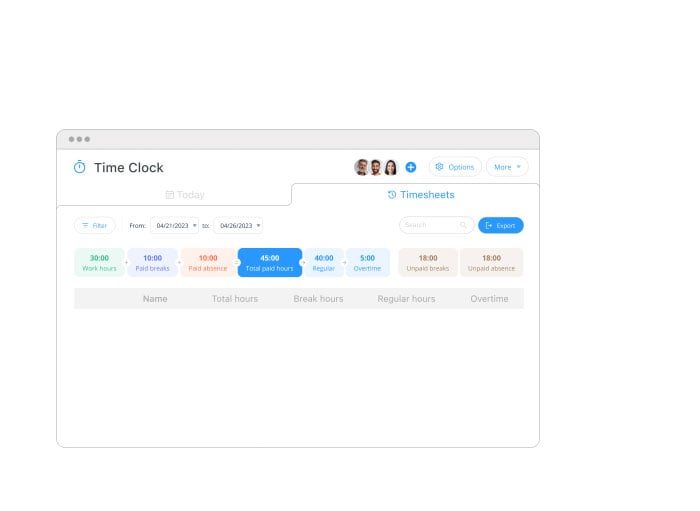 No more scheduling issues
Avoid conflicts, distribute quickly, and keep your team always up-to-date
About the Connecteam Job Scheduling app
What is employee job scheduling software?
An employee job scheduling app allows you to easily create, manage, and share shift schedules with your employees.
Job scheduling software allows you to input data, such as your employees' qualifications and availability, view schedules according to your jobs or employees, and assign jobs to your team using multiple timesaving capabilities. This further allows you to eliminate costly scheduling errors and allows your team to stay up to date with their latest schedules even while on the go.
A good job scheduling app lets you communicate directly with your employees. Look for features such as job description where you can add information such as job location and tasks, and an in-app chat so that you and your team can maintain a direct line of communication throughout the workday.
Is Connecteam's employee job scheduling software free?
What are the benefits of using Connecteam's employee job scheduling app?
Can I attach job-related tasks to the schedule?
Can I connect job schedules to my personal calendars?
Does it include job templates?
Can Connecteam's Job Schedule help me keep track of my assets?
Can my employees let me know when they are available to work?
Can I schedule claimable open jobs?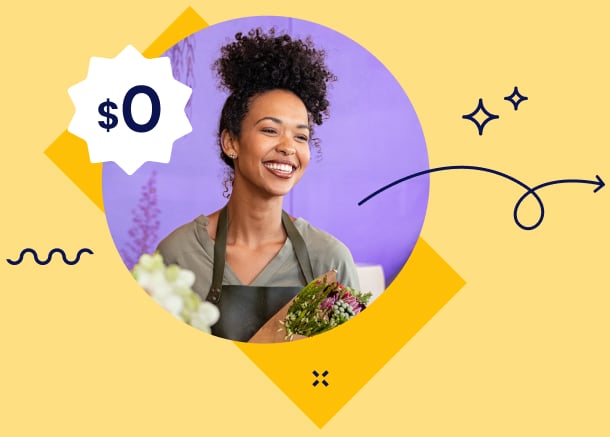 A BIG deal for small businesses
Connecteam is
100% free
for up to 10 users!