DEI training involves educating employees about diversity, equity, and inclusion (DEI) in the workplace, building their awareness of DEI issues, and teaching them skills to help create a work environment that supports DEI.  DEI training should form part of your organization's DEI strategy, complementing other initiatives such as policy changes and targeted recruiting. The effect of DEI training—especially poorly-designed training—in isolation is
minimal
without a broader strategy.  Everyone in your organization has a role to play in DEI. DEI training should be offered to every level of your workforce, from entry-level workers to executive and leadership roles. 
What Is DEI?
DEI refers to the strategies, policies, and programs an organization uses to ensure the equal representation and participation of employees from a diverse range of backgrounds.  Diversity refers to the ways your employees differ and includes characteristics such as race, sex, religion, nationality, language, ability, and age. Equity refers to all employees having equal access to opportunities to develop within the organization. Inclusion refers to creating an environment where all employees are supported to equally participate in all aspects of the organization. 
Why Is DEI Training Important?
When used as part of a comprehensive DEI strategy, DEI training:
Supports and promotes the values of diversity, equity, and inclusion. DEI should be a standard practice of organizations from both an ethical and employee well-being perspective. Training complements other DEI initiatives to ensure employees of all backgrounds are treated equally and given access to opportunities within the organization. 
Builds organizational culture. Culture is the shared behavior of everyone in an organization and the attitudes and beliefs that inform this behavior. A lack of DEI within your organization may be a sign of an impending cultural crisis involving problematic behaviors and attitudes in the workplace. Providing DEI training to your employees reinforces the importance of these issues, incorporating inclusive and non-discriminatory practices in your company culture.
Develops awareness around DEI issues. Once employees understand the issues, they can proactively take steps to support DEI in the workplace and respond to any instances of discrimination or harassment. 
Increases employee engagement. Connecting with employees and providing them with a safe workplace promotes a sense of belonging. A culture of inclusivity is closely linked to employee engagement and, consequently, retention and productivity. 
Reputational value. An organization's investment in DEI is an increasingly important factor for job seekers, especially younger ones. In a Glassdoor survey, 76% of respondents said diversity was important when evaluating employers and job offers. DEI training ensures your organization is recognized as a workplace where new employees feel safe and supported. 
Potential DEI Topics
DEI training includes a wide range of topics:
Bias training focuses on how to identify both unconscious and implicit biases and ways employees can address them. 
Bystander communication provides employees with the necessary tools to speak up if they witness discriminatory behavior towards another person. 
Stereotyping training focuses on recognizing individuality, rather than applying harmful stereotypes to other people. 
Cultural awareness training helps employees to understand, appreciate, and be sensitive to different cultures. 
Anti-harassment and anti-discrimination training teaches employees about unacceptable workplace behaviors and how related complaints are handled by the organization.
DEI legislation training educates employees on the various law and regulations around DEI in the workplace, such as the Civil Rights Act of 1964 and the Pregnancy Discrimination Act of 1978 in the US. 
Allyship training involves teaching employees how someone from a traditionally privileged or powerful group can amplify and support members of an underrepresented group. 
Training sessions around your organization's internal DEI policies and practices are useful for ensuring your employees understand them and can access them when needed. 
Specific DEI training for HR can also be useful given that DEI is essential in recruitment and retention practices and procedures. 
Download your FREE guide on "6 Pillars for Improving Frontline Employee Retention" ⤵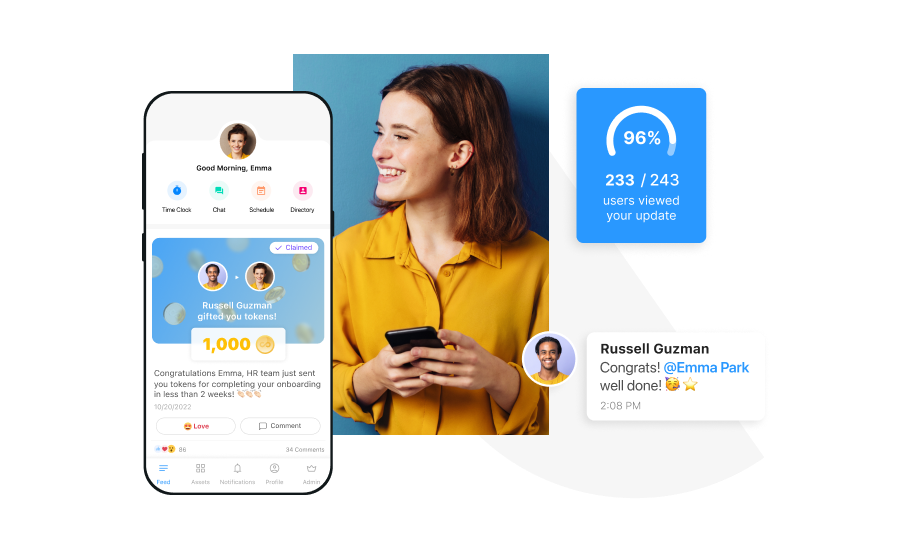 How to Design Effective DEI Training 
When built carefully, a DEI training program complements and supports an organization's overall DEI strategy. At its worst, poorly designed DEI training can have the opposite effect, contributing to
division
, rather than addressing it.  Here are some tips for designing an effective DEI training program. 
Seek employee input
This allows you to gather a range of opinions regarding employee preferences and what your employees would find most useful. 
Engage a professional
There are many organizations that deliver professional DEI programs with experienced trainers who can facilitate sensitive discussions constructively. These organizations offer both on-site and off-site training for employees. 
Offer support
The topics discussed during DEI training can potentially be difficult for some employees. Organizations should offer support to employees both during the training and after the event in case it raises any issues for them. For example, employees may want to contact the organization's Employee Assistance Program or speak to a designated HR representative confidentially. 
Adapt it to your workforce
A DEI training program can be adapted to suit the unique needs and preferences of your workforce. Be aware of what your employees need to learn about and how they want to learn it, and design a program they will fully engage with. You can deliver DEI training online or in person, run a full day of DEI training and workshops, or break it up across several weeks of one-hour classes. 
Measure the effects
To know whether your DEI training is effective—and where it could be improved—you need to be able to measure it. You can do so by defining desired outcomes and performing pre-training assessments and post-training assessments on metrics such as the composition of employees at each level of your organization, employee satisfaction, and retention. Collecting employee feedback on your DEI training is another way to track its effectiveness, for example, by conducting an online employee
survey
post-training. 
Offer practical tools
Employees should walk away from DEI training with practical tools to use in the workplace. These include strategies to recognize and intervene when they see harassment or discrimination at work, training on how to run meetings inclusively and an awareness of your organization's internal complaints process, should they need to use it. 
Design a comprehensive training program
Organizational DEI training isn't a check-box exercise. It needs to be sustained and holistic to be effective. Rather than a one-off session, your DEI training program should include a series of different events that cater to employee availability, a range of learning styles, and cover the necessary topics. 
Conclusion
DEI training is a DEI initiative forming part of your organization's DEI strategy. It aims to educate employees, build awareness, and equip your workforce with the necessary skills to create a diverse, supportive, equitable, and inclusive workplace. It includes topics such as bias, anti-discrimination and anti-harassment, and cultural awareness.  When used as part of a broader DEI strategy, DEI training builds an inclusive workplace culture that promotes diversity, boosts employee engagement, and protects the well-being of your employees. 
Train Your Team
Ensure employee success with Connecteam's employee training software.
Learn More