Meet
Connecteam,

the best

When I Work

Alternative for Frontline Teams
Don't settle for just scheduling - discover a new level of productivity with us!
24/7 live support
100% FREE for up to 10 users
Fixed price for up to 30 users
Quick sign-up - no credit card needed
Trusted by Over 36,000 Companies Worldwide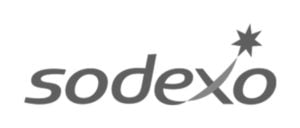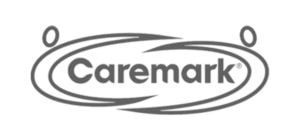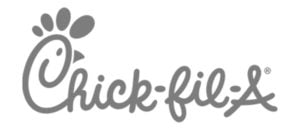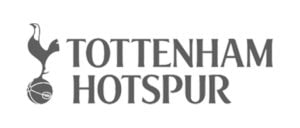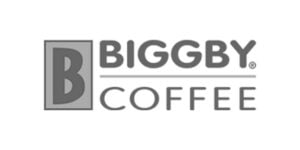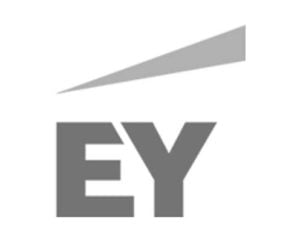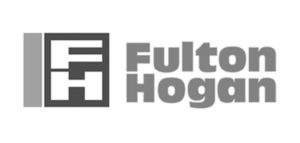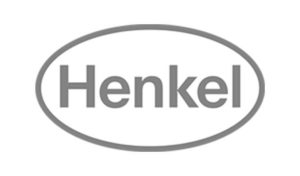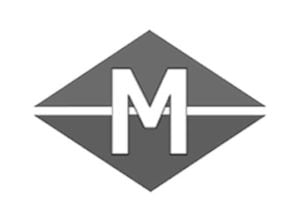 Why

Connecteam

is a better choice than




When I Work

?
Topic

Compared plan

*Price

Starts at only $29/month for the first 30 users.

$2.50/month per user
Sums up to $120/month for the first 30 users.

Free plan

Administrators

Software Advice overall rating (out of 5)

Employee scheduling

Not within the shift, only in separate app area

Adding attachments in the actual shift

Time & attendance tracking

Breadcrumbs GPS tracking

In-shift clock in & out ability

Only after clocking out and with additional fees

Live map display of employees clock-in/ clock-out location

Timesheets

Break management

Clocking in/out with additional fees

Mobile app

Desktop version

Kiosk app

Team messaging

Task management

Online checklists and forms

Payroll Integration

Push and email notifications

Login options

Company email, Mobile number
Quickly Draft and Issue Schedules
Ensure nonstop efficiency from your non-desk employees
Deploy schedules in seconds with easy-to-use templates
Save time by importing schedules and duplicating shifts
Gain full visibility on employee availability at any given moment
Increase productivity with geolocation to optimize workflow
Get started for FREE
Solve All Your Scheduling Challenges with One App
Simplify work processes for managers and employees
Automate shift reminders to prevent no-shows and ensure full staffing
Guarantee equal shift distribution and avoid conflicts & overlap
Avoid hassle by allowing your employees to swap shifts seamlessly with your approval
Comply with laws and regulations by tracking over time worked and breaks
Get started for FREE
Unify Communication to Empower Your Staff
All the information your remote teams need, right in their hand
Keep staff connected and up to date on one unified network
Increase employee accountability on attendance and daily operations
Enable secure & controlled interaction with groups and permission levels
Empower employees to share insights & best practices directly from the field
Start for Free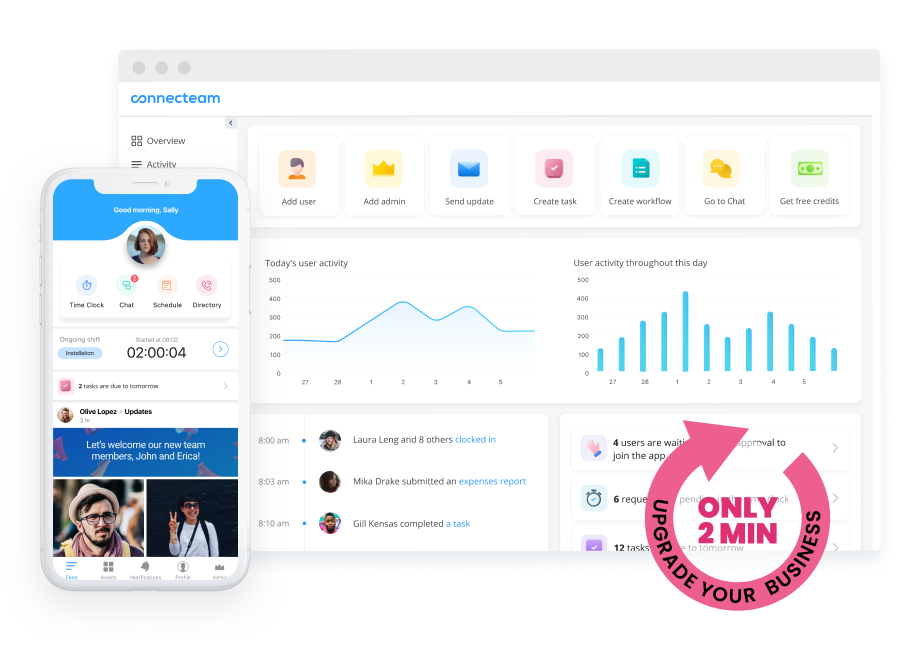 Easy to implement and switch to Connecteam.
Built for busy people with a deskless workforce
You don't need a work email to use the app, just your phone number!
Quick to sign up, no credit card needed
Easy to use, no training needed
Move your entire business management to Connecteam in less than a day!
Get started for FREE
"Most valuable app for SMB ever! Everything we needed (plus more), all in a single solution. Not only did we cut our previous costs by 80%, everything is now in a single solution".
"SUPER easy to use. We use the scheduling aspect, lists, tasks, and updates. I like that Connecteam are able to support us as a small business, and not only for large businesses".
"This platform has completely changed how we do almost everything relating to back office, communication and safety! we use Connecteam for Safety Training, Announcements, Time Clock, Benefits, Repair Orders, Flash Reports, etc. It is AMAZING!"
No More Scheduling Issues
Avoid conflicts, send responses, and keep your team always up-to-date
Connecteam's all-in-one employee management app is a When I Work alternative, built and designed especially for deskless employees.
Connecteam is the industry-leading When I Work alternative app for time tracking and scheduling. Everything your business needs is available on Connecteam's easy-to-use and super affordable platform: GPS time tracking, geofencing, absence request management, shift planning, dispatch assignments and so much more than the When I Work app is offering.
As the best alternative to the When I Work app, Connecteam offers four key strengths we believe are directly related to the success of your business when using an employee app:
 – Better scheduling and time tracking features for your business
– Pricing starts with a flat fee of just $29 a month  for up to 30 users, or you can stick with the free plan
– Modern user experience with setup taking only 15 minutes
– As a leading When I Work app alternative, we boost employee management with the only all-in-one app
Try Connecteam, the best When I Work app alternative for free!
*When I Work pricing information gathered from: https://wheniwork.com/pricing