Connecteam vs. WhatsApp
Don't Mix Business With Pleasure.
Whatsapp

is a great communication tool
when it comes to blah blah talks,
but will it answer all of your
employee management needs?
Connecteam

offers a full solution for deskless employee management,
from time tracking and HR tools
to real-time visibility into staff activity.

Oh, and most importantly, it's fully secured.
See More of the
Pluses
For Yourself!
User permission management
Managers decide if media & conversations can be saved on users phones
Searchable employee directory
Surveys and suggestion box
Employee training and quizzes
Customizable app appearance
Trusted by Over 36,000 Companies Worldwide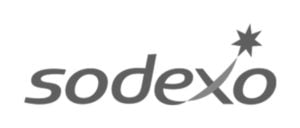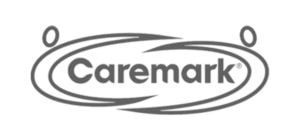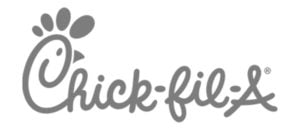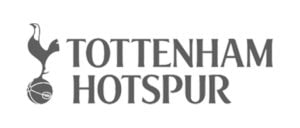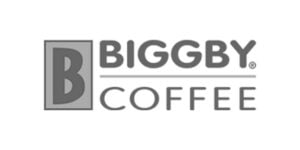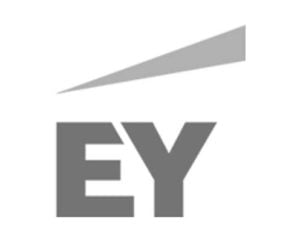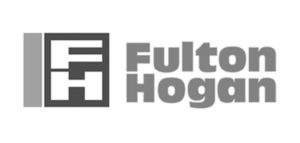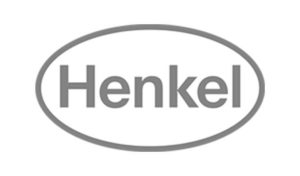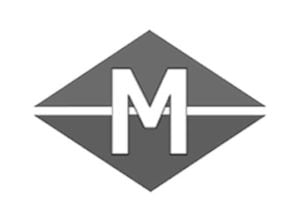 A Tailor-Made Work Chat
Benefit from a purpose-built workplace chat
Connecteam's 1:1 or group chat makes work communication targetted and keeps professional and private conversations apart. Easily and quickly create team chats per location, project, department, or organize users per tiers or qualifications.
Get started for FREE
Privacy & Security
Get peace of mind & keep work conversations professional & secure
Choose who can start chats & groups, comment or send messages
Moderate chats and avoid sensitive or inappropriate topics
Rest assured that media can't be saved on users' phones, conversations cannot be exported
People leaving the company automatically lose access to all information
Privacy settings & admin dashboard
Get started for FREE
More Built-in Communication Channels For Your Mobile Workforce
Everything you need to connect and engage with your field team
Feed updates in real-time
Surveys & live polls
Customizable 1:1 or group chat
Searchable employee directory
Smart groups & tags
Notifications & auto-reminders
Get started for FREE
Effective Integrated Work Communication
And that's what your employees expect in 2022!
Connecteam's business chat app allows you to integrate with our Job Schedule and Time Clock so it's very easy for admin to contact their employees quickly! Especially when you have questions about a specific shift or time tracking clarifications.
Get started for FREE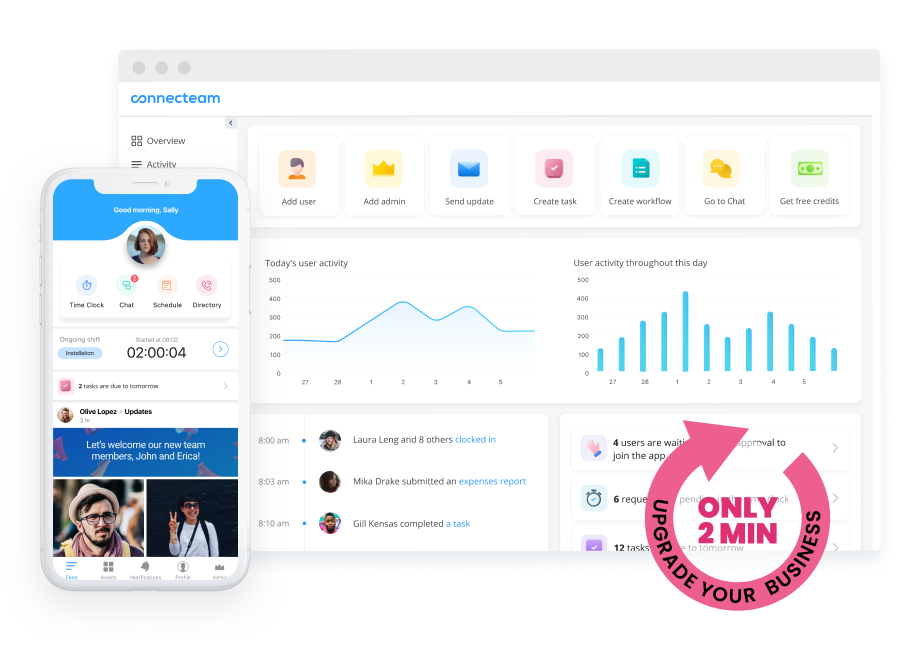 Easy to implement and switch to Connecteam
Built for busy people with a deskless workforce
Finally, you don't need a work email to use the app, just your phone number!
Quick and credit card free sign up
Easy and intuitive to self-learn and explore for any employee
Move your entire business management to Connecteam in less than a day!
Get started for FREE
Connecteam allows us to reach 100% of our workforce, no matter where they are!

Connecteams all-in-one employee management app is a WhatsApp alternative, built and designed especially for deskless employees.
Connecteam is the industry-leading WhatsApp alternative app for time tracking and scheduling. Everything your business needs is available on Connecteam's easy-to-use and super affordable platform: GPS time tracking, geofencing, absence request management, shift planning, dispatch assignments and so much more than WhatsApp app is offering.
As the best alternative to the WhatsApp app, Connecteam offers four key strengths we believe are directly related to the success of your business when using an employee app:
 – Better scheduling and time tracking features for your business
– No paying for each user or a monthly basis, pricing starts with a flat fee of just $29 a month  for up to 30 users, or you can stick with the free plan
– Modern user experience with setup taking only 15 minutes
– As a leading WhatsApp alternative, we boost employee management with the only all-in-one app
Try Connecteam, the best WhatsApp app alternative for free!