Best Healthcare App to Easily Manage Your Medical Staff
The easiest way to track your medical personnel, stay in touch, and help them be efficient, even on the run
Stress-free staff scheduling
Employee time tracking
Multiple communication tools
Online checklists & forms
Get your medical teams on the same page in a click
Easy Yet Powerful Shift Scheduling
Quickly adjust schedules on the run
Schedule medical staff across different roles with our flexible scheduling app. Plan ahead to make sure everything runs smoothly, but also find last minute replacements in a click.
Start your free trial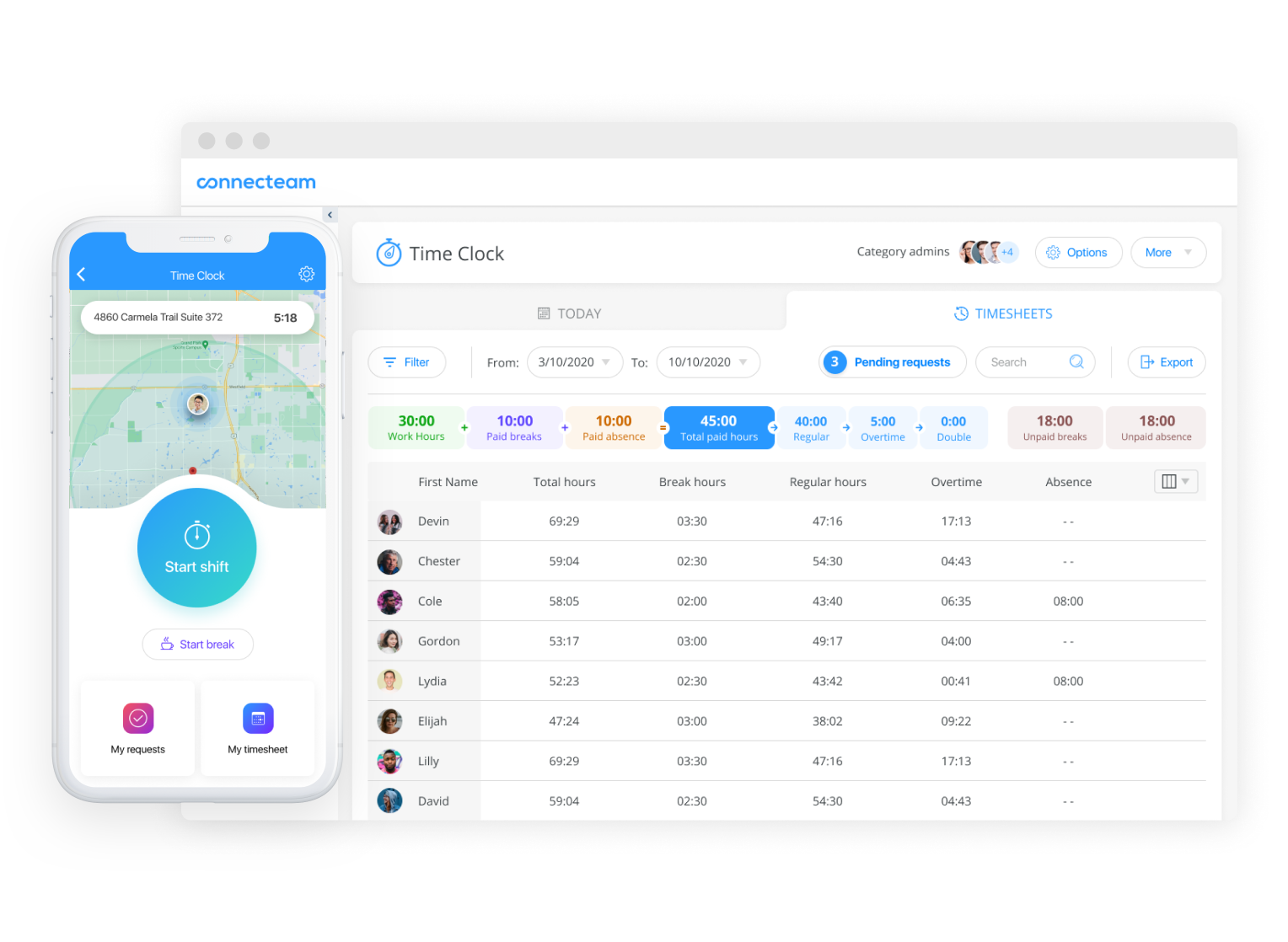 Medical Employee Time Clock and Timesheets
Easily customize it to fit your Healthcare Team
Automate time tracking with a simple mobile time clock app. Include GPS location, digital time log, job specific shifts, and more. A simple and intuitive user experience that doesn't require any training and allows you to start utilizing the app right away.
Start your free trial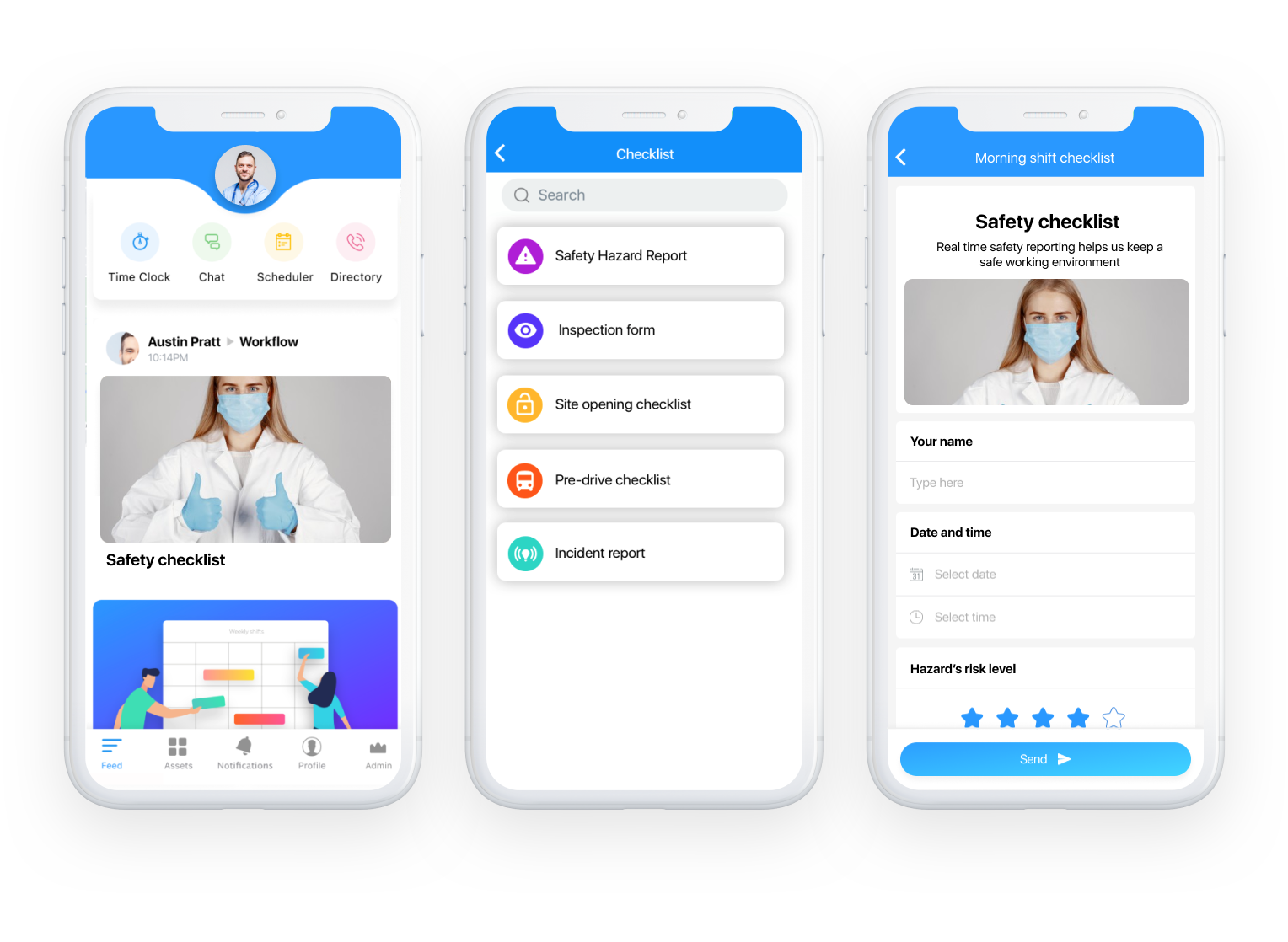 Online Checklists & Forms for Medical Employees
Automate daily processes and operational procedures. Receive live updates from the field in a click.
Daily health declaration

Medical supply order form

Daily clinic cleaning checklist

Equipment sanitation checklist

Hygiene checklist

Operating room equipment checklist
Work Announcements, Chat and Engagement
Engage with your medical workforce in one app
Reach every single employee via our dedicated chat, or communicate through measurable group updates. Ensure your team is aligned & easily share valuable information with your staff.
Start your free trial
What Our Customers Say
"Best platform of It's kind for scalability"
Meghan H.
COO, Hospital & Health Care
"Connecteam checked all of the boxes for our operations. It streamlined our business and improved our staff communication significantly"
Brian J.
COO, Hospital & Health Care
"Connecteam has never been more valuable to us. In addition to using it for sharing important information, we also use it for daily checklists and inspections"
Cora B.
Human Resources Advisor